The billionaire allegedly linked to secret payments to Trump lawyer Michael Cohen is not your typical Russian oligarch.
Among U.S. officials who study Russia's power elite, Viktor Vekselberg has a reputation as the "nice" oligarch, relatively free from the taint of thuggery. The 61-year-old is a world-renowned art collector, and isn't ethnically Russian — he's a Jewish Ukrainian.
Vekselberg has also criticized Russian President Vladimir Putin to U.S. officials and pushed a "reset" of U.S.-Russian relations. He even attended President Donald Trump's inauguration last year.
But like other oligarchs, Vekselberg has become enmeshed in the U.S. probe of Russian interference in the 2016 election and Trump camp ties to Russia. According to The New York Times, agents working for special counsel Robert Mueller detained and interviewed him when he got off a plane at a U.S. airport. He has also been sanctioned both personally and corporately by the U.S. Treasury Department.
Now, due to allegations about the finances of Trump lawyer Michael Cohen, Vekselberg has also stumbled into the controversy over the president's $130,000 hush money payment to adult film star Stormy Daniels, whose real name is Stephanie Clifford, just before the 2016 election.
Though both Cohen and Trump deny the president ever had an affair with Clifford, Cohen arranged for Clifford to receive $130,000 for not talking about her alleged sexual relationship with Trump.
Michael Avenatti, Clifford's attorney, claimed Tuesday night that Cohen received $500,000 from a company controlled by Vekselberg, and that the money was paid into the coffers of the same company through which Cohen paid off the actress.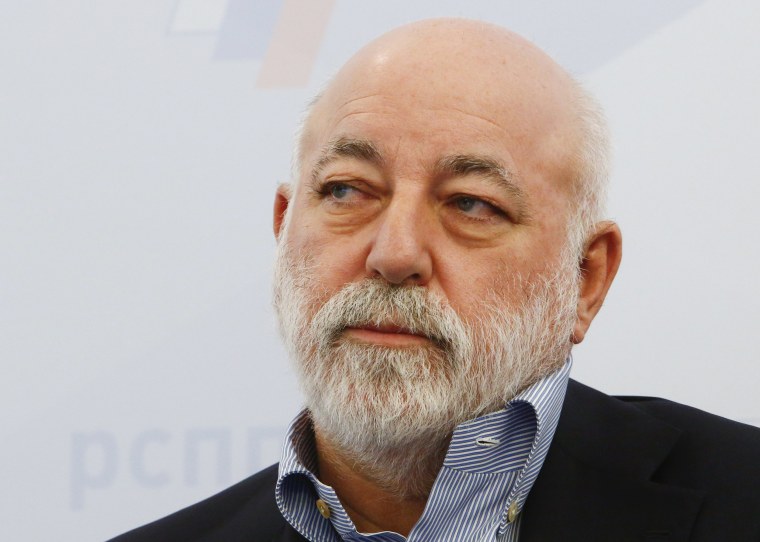 Avenatti said his investigation uncovered eight payments totaling half a million dollars from Columbus Nova, a U.S. company run by Vekselberg's cousin Andrew Intrater, to Essential Consultants, a company registered by Cohen. Essential Consultants is the same company Cohen used to wire Daniels $130,000. NBC News has reviewed financial documents that appear to support Avenatti's claim.
In a statement, an attorney for Columbus Nova said the management firm is owned and controlled by Americans and not Vekselberg, and denied that Vekselberg had ever owned the company or used it as a conduit for payments.
But Vekselberg is the president of the Russian conglomerate Renova Group, and Columbus Nova was listed on Renova's website as one of its "companies" until November 2017. Columbus Nova's attorney also said that the U.S. company "has managed assets of behalf of Renova Group companies."
Andrey Shtorkh, a spokesman for Vekselberg, told NBC News that neither Vekselberg nor Renova "has ever had any contractual relationship with Mr. Cohen or Essential Consultants."
"As to a relationship between Columbus Nova and Mr. Cohen you have to ask Mr. Andy Intrater, because Columbus Nova is a company owned and managed by him."
Avenatti suggested that the money to pay off Daniels may have come from the Columbus Nova deposits, but did not offer proof.
Communism to Capitalism
Vekselberg, like many of his fellow oligarchs, got his start in Russia's rapid and flawed move from communism to capitalism in the 1990s. After serving as an engineer in a state-owned pump manufacturer, he made the leap into private enterprise. Through a set of influential contacts he was able to buy state assets on the cheap and wound up a billionaire with a big chunk of the world's largest aluminum company and one of the world's largest oil and gas firms.
His partners were often oligarchs like Oleg Deripaska, a billionaire linked by U.S. law enforcement to Russian organized crime, but according to U.S. officials, Vekselberg kept out of the seamiest precincts of Russia's economic life.
A U.S. official with direct knowledge of Russian counterintelligence investigations noted that while other oligarchs had ties to Russian organized crime or sought to connect with elements of it for business purposes, the U.S. had no evidence Vekselberg ever engaged with the Russian mob.
Vekselberg is now one of the world's 100 richest men, with a current net worth of $15.5 billion, according to the Bloomberg Billionaires Index. He has consolidated his businesses under the Renova Group umbrella, with oil, metals and telecommunications components.
He has won plaudits for his art collection, which includes Faberge eggs, designed for the czars as Easter gifts. As a patriotic gesture, he bought them and repatriated them to Russia. The Imperial Easter eggs were purchased at a reported cost of $100 million.
Michael McFaul, a former U.S. ambassador to Russia, said of Vekselberg: "I would never describe him as being in the inner circle. He didn't make his money under Putin. He made his money in the 1990s. But everyone has to make compromises. In fact, he has a complicated relationship with the Kremlin."
One of the purloined U.S. diplomatic cables released by WikiLeaks in 2010 says that Vekselberg was critical of the Putin regime's response to Russia's economic woes during a 2006 meeting with one of McFaul's predecessors as U.S. ambassador. "Prefacing his comments by saying, 'I have great respect for our leaders, but ...' Vekselberg criticized the GOR's response to the crisis," said the cable, using an acronym for the government of Russia.
After the meeting, the U.S. ambassador wrote that Vekselberg "dismissed Russia's hopes to become a major financial center as 'not possible,' and laughed off the idea, floated by Putin, of the ruble as a reserve currency."
That's not a surprise to McFaul, who said that Vekselberg was always more in tune with the less aggressive initiatives of Dmitri Medvedev, Putin's prime minister, than the bombast of Putin. Medvedev and Vekselberg had worked together to build the Skolkovo Foundation, a technology and innovation center meant to help grow Russia's cyber industry that Vekselberg now cochairs.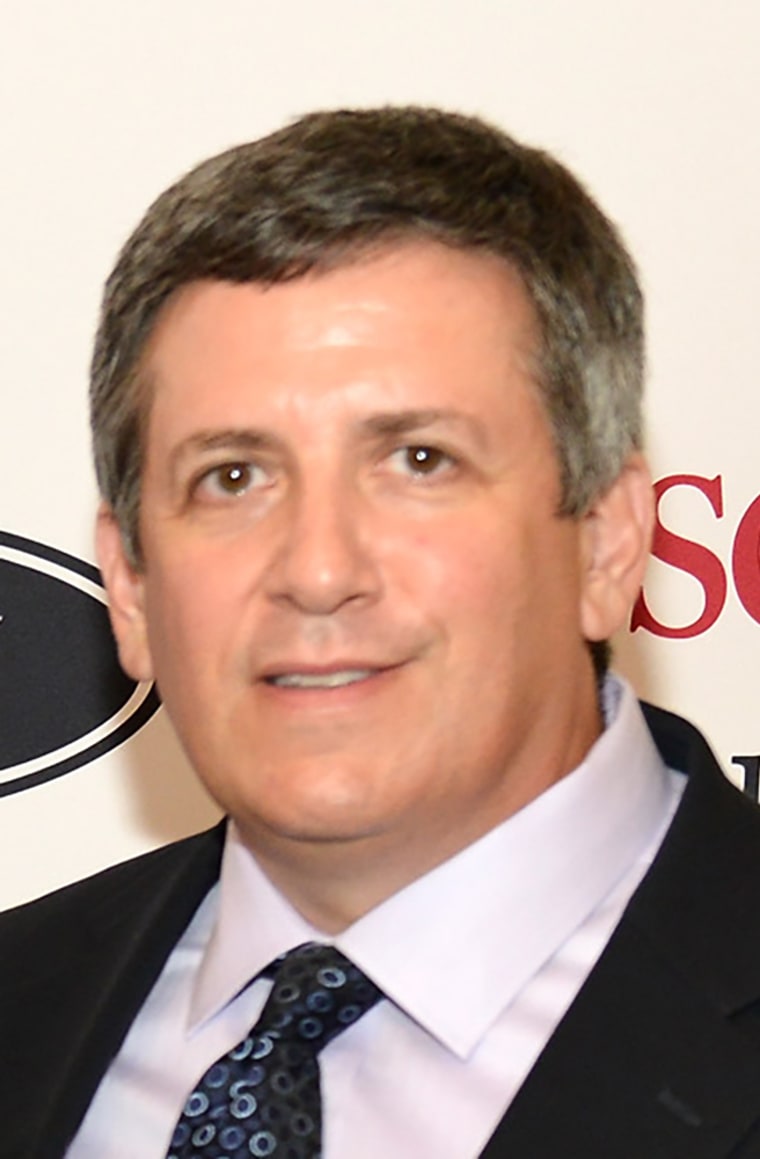 Yet Vekselberg has still supported Putin in very public ways. At a now infamous December 2015 dinner in Moscow honoring the 10th anniversary of RT, the Kremlin's English language TV channel, he sat at the table next to Putin's, a few feet away from the Russian president, future Trump national security adviser Mike Flynn and U.S. Green Party presidential candidate Jill Stein.
According to oligarch expert Seva Gunitsky of the University of Toronto, however, many observers were surprised he was sanctioned by the U.S. "He's certainly not in Putin's inner circle," said Gunitsky, author of "Aftershocks: Great Powers and Domestic Reforms in the Twentieth Century." "People call him Putin-connected and he's connected to Putin like all the oligarchs are, he knows to throw money at Putin, but he's not 'connected' like other oligarchs are connected."
He also began to engage U.S. politicians. He gave the Clinton Foundation somewhere between $50,000 and $100,000, while his cousin Andrew Intrater, a U.S. citizen who is the CEO of Columbus Nova, contributed to the GOP and the Trump inaugural. Records show Intrater donated $29,600 to the Republican National Committee and $35,000 to the Trump Victory PAC in June 2017, and then $250,000 to the Trump Inauguration Fund.
Gunitsky believes Vekselberg is merely following the model that he and other oligarchs have used to survive in Putin's Russia.
"He learned from what he saw happen in Russia," said Gunitsky. "The best way to deal with politicians is give the government what it wants. He was applying his lessons of dealing with Putin in his dealings with Trump."
A U.S. official also said Vekselberg had an established model for seeking influence — identify areas of potential investment, provide funds to his proxies, and then let those proxies find "avenues" to move money to get the deals done — which could mean contributions or payments to individuals as needed.
But Vekselberg's experiences in Russia may not have prepared him for the tag team of Robert Mueller and sanctions.
According to the Times, the investigators for Mueller who met him at a New York City-area airport not only interviewed him, but copied all the contents of his digital devices. The Mueller team has also spoken to Intrater.
The sanctions imposed in April, meanwhile, mean Vekselberg will have limited access to financing on world markets, won't be able to travel to the U.S., and will have many of his U.S. assets frozen. In announcing the sanctions, Treasury Secretary Steven Mnuchin said, "Russian oligarchs and elites who profit from this corrupt system will no longer be insulated from the consequences of their government's destabilizing activities."
But Vekselberg's position as one of Russia's richest men seems secure. According to Bloomberg, his net worth, down nearly $800 million this year, has started to rebound. He earned a cool $7 million on Tuesday, the Billionaires Index reported.