This was no laughing matter for a major newspaper in the Dominican Republic.
El Nacional issued an apology Saturday after readers quickly pointed out it used a picture of Alec Baldwin playing President Donald Trump on "Saturday Night Live" — instead of the true Trump's image — for a story about U.S.-Israeli relations.
The paper said on its website that the gaffe went "unnoticed during the reviewing of page 19" because of a "mix-up of photos" sent by The Associated Press.
"The picture was sent that day by the Associated Press with the name of the actor and the program, but was placed as if it were the one of Trump," the paper said. "El Nacional apologizes to the readers and to all those who felt sincerely affected by the publication. Alec Baldwin imitates Trump on one of the most important shows in the U.S."
Related: Alec Baldwin's Record-Breaking History as 'SNL' Host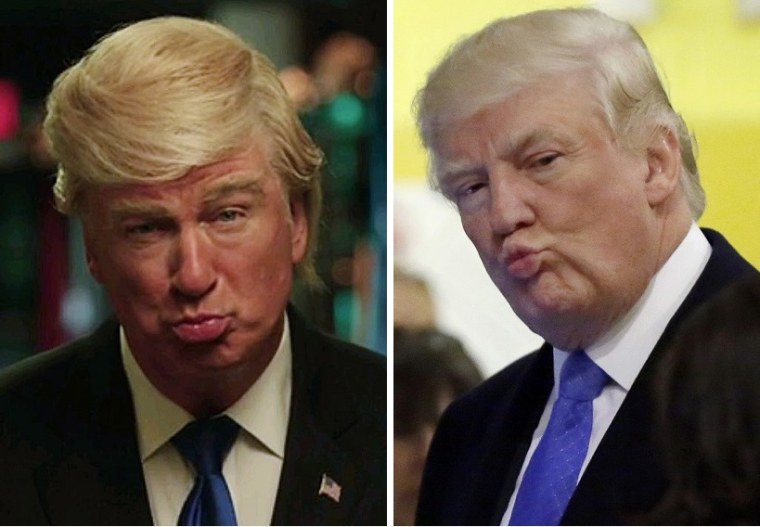 The paper said readers can expect a full retraction and explanation in Sunday's edition.
Baldwin's picture appeared next to one of Israeli Prime Minister Benjamin Netanyahu in a story about Israel allowing more settlers into lands disputed by Palestine. Trump has signaled that new settlements may not achieve the goal of peace.
Social media users enjoyed the fact that Baldwin had made such an impact internationally in his role skewering the president on "SNL" — an impersonation Trump has attacked as unfunny and "sad."
Others mocked the mistake, using Trump adviser Kellyanne Conway's past remarks about "alternative facts" to highlight the picture fail.
Baldwin, meanwhile, is set to shatter his own record on "SNL" when he gets to host the sketch comedy show for a 17th time Saturday night.