WASHINGTON — Rep. Devin Nunes, the California Republican who chairs the House Intelligence Committee, issued subpoenas to a U.S. firm involved in the Donald Trump dossier without consulting the Democrats on the committee, three people familiar with the matter told NBC News.
A source close to Fusion GPS, a firm co-founded by former Wall Street Journal reporter Glenn Simpson, confirmed to NBC News that its partners had received subpoenas from the committee. And a Democratic congressional source told NBC News that the subpoenas were issued unilaterally by the Republicans "despite good faith engagement thus far by the witnesses on the potential terms for voluntary cooperation."
Committee rules specifically give the chairman the authority to issue subpoenas. According to the rules, he does not need approval from minority Democrats to do so.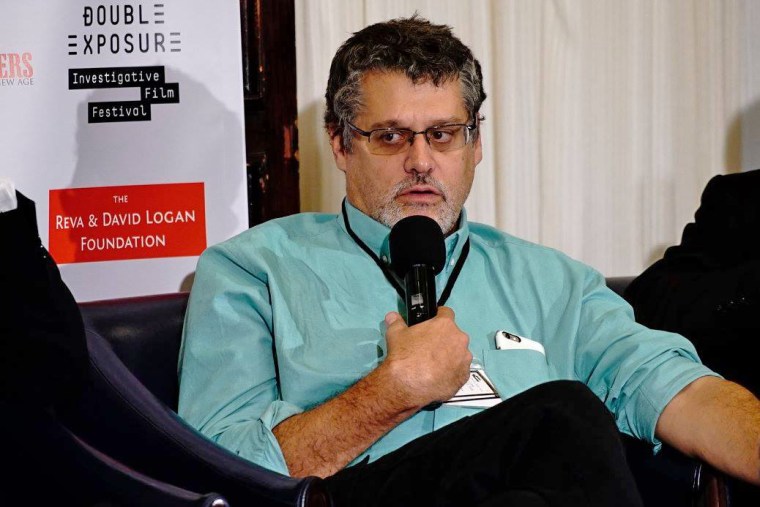 "This is a blatant attempt to undermine the reporting of the so-called 'dossier,' even as its core conclusion of a broad campaign by the Russian government to influence the outcome of the 2016 presidential election has been confirmed by the U.S. intelligence community and is now widely accepted as fact," Joshua Levy, a lawyer for Fusion GPS, told NBC News in a statement.
Related: Mueller Met With Author of Trump Dossier
"The public record alone contains mounting evidence that the Kremlin used nearly every tool in its arsenal of dirty tricks to try to tip the election in favor of Donald Trump," Levy continued. "We are learning more each day about fake news perpetuated by the Russian government via social media, the deep ties to Russia of top Trump campaign officials, and the Trump Organization's quest for Russian business deals and outsized reliance on Russian money.
"Rather than investigate these chilling facts in good faith, Rep. Nunes has decided to act unilaterally to set traps for and demonize those who have investigated these serious matters — be they FBI investigators or private citizens exercising their First Amendment rights."
A spokesman for Nunes did not immediately respond to a request for comment. Nunes "stepped away" from the House Russia investigation after he was targeted by an ethics complaint over his actions involving the review of secret documents provided to him by the White House. But he says that was not a formal recusal, and he retains the power as committee chairman to issue subpoenas.
Related: Mueller's Team Traveled to London to Interview Ex-Spy Involved in Trump Dossier
Fusion GPS was hired by an unknown Republican organization to conduct opposition research on Trump during the primaries, and it engaged Christopher Steele, a former British intelligence operative, to collect information from his sources in Russia. An unknown Democratic group later took over the funding, people familiar with the matter say.
Steele's sources provided the bulk of the dossier, but Simpson and his partners were involved in the investigation, people familiar with the matter say.