WASHINGTON — The case of the president, the payment and the porn star has raised questions that merit a federal criminal inquiry, some experts believe.
"There is enough here that warrants investigation," said Richard Hasen, an election law expert and blogger and professor of law and political science at UC Irvine.
The issue is whether there is evidence in emails, or from witnesses, that the $130,000 payment to Daniels just before the 2016 election was made to silence Stormy Daniels because her story could hurt Trump's presidential candidacy.
If Trump lawyer Michael Cohen paid his own money "and he intended it to help the campaign then it's an excessive contribution and it's illegal," Hasen said. Same goes for President Trump's company, the Trump Organization.
If Trump paid out of his own funds, the amount is not an issue because candidates can contribute unlimited money to their campaign. But they have to disclose it, Hasen said, so there could be a disclosure violation.
"This could be construed as a knowing and willful violation of federal election law, in which case it would be a federal crime," said Brett Kappel, a federal election law expert with Akerman LLP.
Experts say there also could be tax implications involving the payment to Daniels, depending on who paid and how it was paid.
Related: Michael Cohen used Trump company email in Stormy Daniels arrangements
On Friday afternoon, Democrats on the House Judiciary Committee and the Congressional Democratic Women's Working Group sent a letter to Cohen saying that the payment raises "questions relating to potential violations of federal campaign finance and income tax laws" and may put Trump at risk of blackmail attempts.
Cohen said in February that he used his own money to "facilitate a payment of $130,000" and that "neither the Trump Organization nor the Trump campaign was a party to the transaction" or reimbursed him. He said this week that the money came from his "home equity line."
The White House denies the allegation of a sexual relationship between Trump and Daniels. Asked this week whether Trump knew about the payment to Daniels at the time, White House Press Secretary Sarah Huckabee Sanders said, "not that I'm aware of."
Edwards and Cisneros
There is one prominent previous case that Hasen and other legal experts say could be relevant to the Stormy Daniels situation.
In 2011, former Democratic presidential candidate John Edwards was accused in a federal indictment of using illegal campaign donations to conceal his mistress from voters.
The theory of that case was that the nearly $1 million in payments made to Rielle Hunter by a wealthy Edwards ally amounted to an illegal donation to Edwards' 2008 presidential bid.
"We will not permit candidates for high office to abuse their special ability to access the coffers of their political supporters to circumvent our election laws," said Lanny A. Breuer, assistant attorney general for the Justice Department's Criminal Division, at the time.
But Edwards was found not guilty on one count, and the jury failed to reach a verdict on five. Prosecutors ultimately decided not to retry him.
"The circumstantial evidence is much stronger in (the Daniels) case than in the Edwards case," Kappel said, because the payment was made very close to the November 2016 election.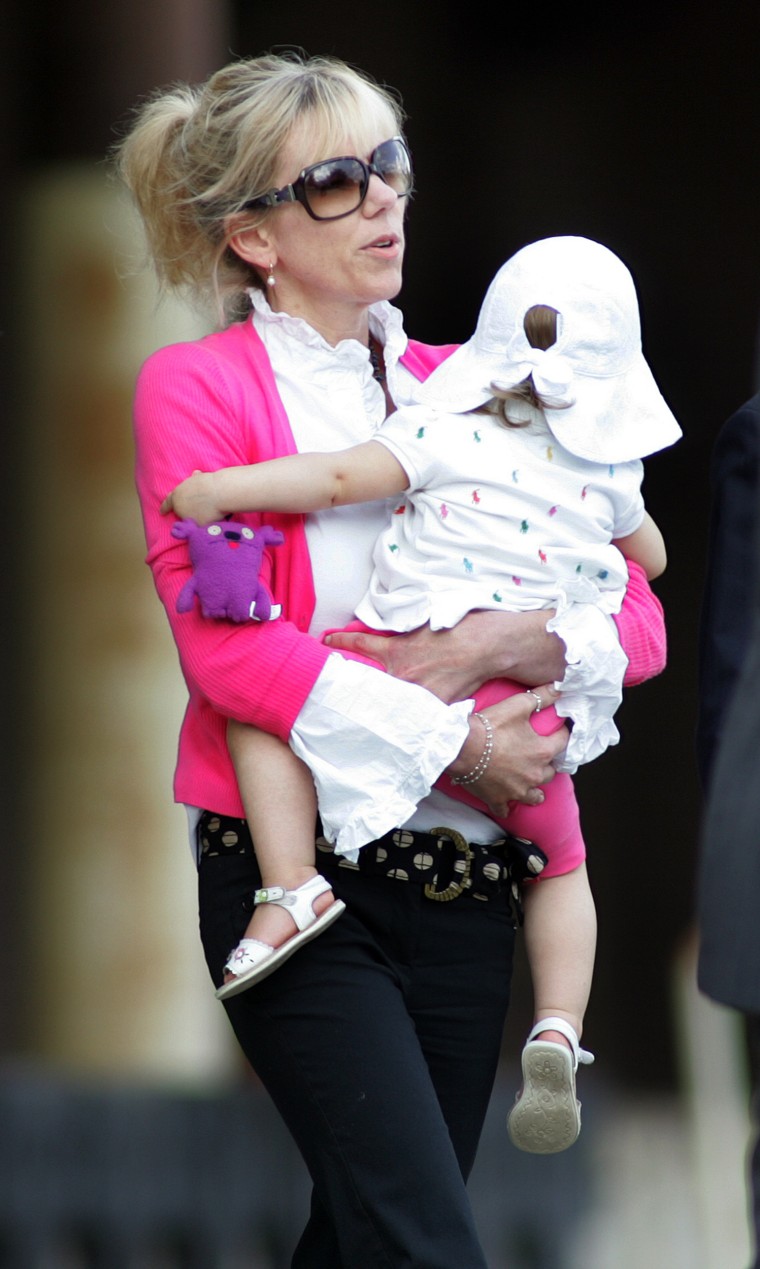 Another once-famous politician, former HUD Secretary Henry Cisneros, also ran afoul of the law over payments to a mistress.
He was originally indicted in December 1997 on charges of conspiracy, making false statements and obstructing justice — over statements he had made to FBI background investigators while he was under consideration to be President Bill Clinton's first secretary of housing and urban development.
Cisneros was accused of lying about the amount of money he had provided to former mistress Linda Jones, a political fund-raiser with whom he had an affair beginning in 1987.
In 1999, Cisneros pleaded guilty to a single misdemeanor count of lying to investigators.