President Donald Trump and the First Lady will not attend the 2017 Kennedy Center Honors ceremony this December to allow honorees to celebrate "without any political distractions," the White House announced Saturday.
"First Lady Melania Trump, along with her husband President Donald J. Trump, extend their sincerest congratulations and well wishes to all of this year's award recipients for their many accomplishments," the White House said in a statement.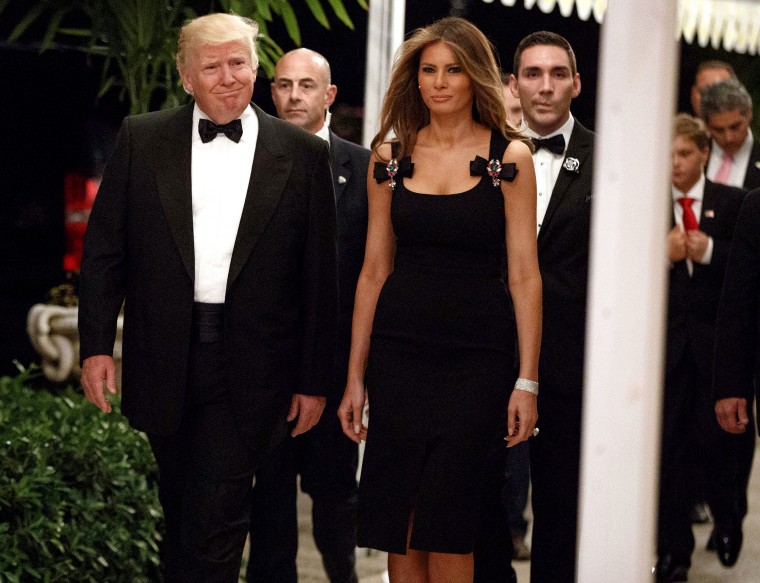 The decision came after multiple honorees said they would boycott the 40th annual gala that is traditionally hosted by the president and first lady and recognizes artists for their contributions to American culture.
Related: Trump's Arts Committee Resigns En Masse with Scathing Letter
This year's recipients include dancer and choreographer Carmen de Lavallade, Cuban American singer-songwriter and actress Gloria Estefan, American hip-hop artist and entertainment icon LL Cool J, legendary television writer and producer Norman Lear, and musician and record producer Lionel Richie.
Kennedy Center Chairman David Rubenstein and President Deborah Rutter released a joint statement on Twitter Saturday saying they respect the president and first lady for their decision.
"In choosing not to participate in this year's Honors activities, the Administration has graciously signaled its respect for the Kennedy Center and ensures the Honors gala remains a deservingly special moment for the Honorees," the statement said.
The Dec. 3 ceremony will now continue as planned and the Center said after the president's decision, all honorees are expected to attend the weekend's events.
On Thursday, 86-year-old dancer de Lavallade told The Washington Post that she planned to boycott the ceremony due to Trump's remarks following a white nationalist protest in Charlottesville, Virginia on Aug. 12.
"In light of the socially divisive and morally caustic narrative that our current leadership is choosing to engage in, and in keeping with the principles that I and so many others have fought for, I will be declining the invitation to attend the reception at the White House," she said in a statement.
Earlier this month, recipient Norman Lear, who produced "All in the Family" and "The Jeffersons," tweeted that he would accept the award, but would not attend the White House reception.
"Of course, I'm accepting the honors," Lear said in a series of tweets. "What I'm not accepting is the White House reception with @realDonaldTrump."
Estefan, Richie and LL Cool J had not made public statements on whether or not they would attend the ceremony. Rapper and Entertainer LL Cool J will make history this year as the first hip-hop artist to be honored by the Kennedy Center.
The gala will be held at the Kennedy Center on Dec. 3, and will be broadcast on CBS on Dec. 26.