WASHINGTON — Security has been increased around the federal judge overseeing the criminal case alleging Donald Trump used "unlawful means" in an effort to stay in power after he lost the 2020 presidential election.
NBC News saw U.S. District Judge Tanya Chutkan on Thursday walking into the cafeteria in Washington's E. Barrett Prettyman federal courthouse for a cup of coffee accompanied by U.S. marshals. Some of the marshals accompanied her back to her chambers.
Judges typically do not get such escorts when they move around the courthouse, and Chutkan was observed as recently as last week walking around the building without security.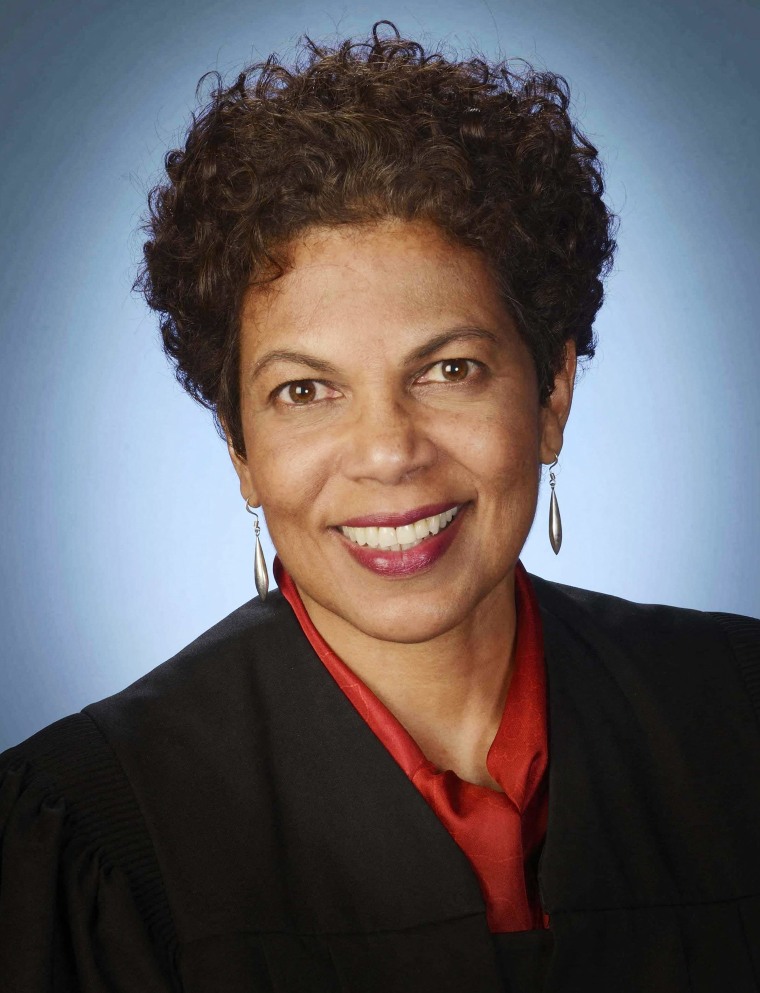 CNN first reported the heightened security.
The change comes after the former president complained about Chutkan on his social media platform, Truth Social, this week.
"There is no way I can get a fair trial with the judge 'assigned' to the ridiculous freedom of speech/fair elections case. Everybody knows this and so does she! We will be immediately asking for recusal of this judge on very powerful grounds," he wrote in all caps in one of the posts Sunday.
His legal team has yet to file a motion asking Chutkan to recuse herself. Trump has pleaded not guilty and maintains the charges are part of a political "witch hunt" aimed at derailing his 2024 presidential run.
Brady McCarron, a spokesperson for the U.S. Marshals Service, which handles security at federal courthouses, said the agency does not comment on specific security measures. He said that "we continuously review the measures in place and take appropriate steps to ensure the integrity of the federal judicial process."
"Ensuring that judges can rule independently and free from harm or intimidation is paramount to the rule of law, and a fundamental mission of the USMS," McCarron said.
Chutkan, who was nominated to the bench in 2013 by President Barack Obama, was randomly assigned the case. She has a reputation as a no-nonsense judge, and she is one of at least three federal judges in Washington who have sentenced Jan. 6 defendants to terms that were longer than the government had requested, according to The Associated Press.
She has scheduled a hearing in the election case for Friday to discuss the parameters of a proposed protective order that would bar Trump from disclosing evidence prosecutors are due to share with his lawyers once the ruling is in place.
Trump's attorneys maintain that the government's proposal is overbroad and that the scope should be narrowed. Prosecutors from special counsel Jack Smith's team have countered in a court filing that Trump's proposed revisions to their order were "designed to allow him to try this case in the media rather than in the courtroom."