Adult film star Stormy Daniels — who has said in a lawsuit that she had an "intimate" relationship with Donald Trump a decade before he became president — was physically threatened in relation to her attempts go public with her story, her attorney said Friday.
In an interview with MSNBC's "Morning Joe," Michael Avenatti, an attorney for Daniels, repeatedly said that his client had been threatened, but wouldn't say by who. He also declined to give details on the nature of the threats.
"There's the act and then there's the cover-up, and the American people are going to learn about both," Avenatti said, referring to a secrecy agreement facilitated by Trump's personal attorney, Michael Cohen, that Clifford signed in exchange for $130,000 before the 2016 election.
"Morning Joe" co-host Mika Brzezinski then asked whether Clifford was "threatened in any way."
Avenatti responded, "Yes."
"Was she threatened with physical harm," Brzezinski then asked.
"Yes," Avenatti said.
"Was her life threatened?" Brzezinski inquired.
"I'm not going to answer that. People will have to tune in," he said, referring to an interview Clifford did with CBS's "60 Minutes" that is scheduled to air March 25.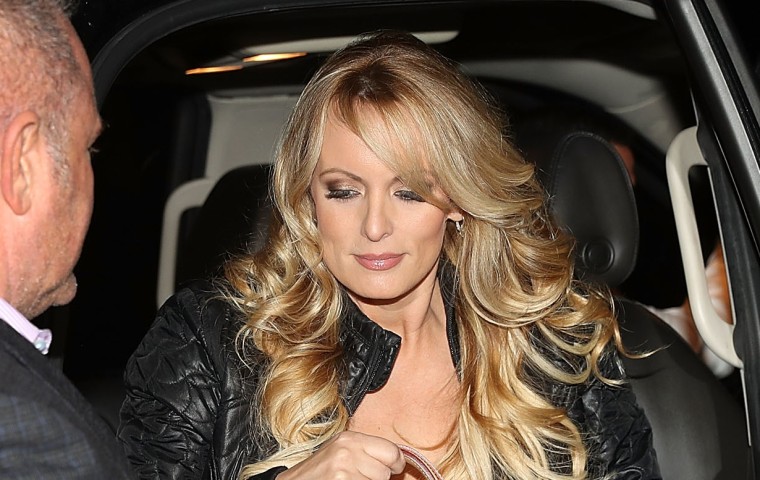 A moment later, Brzezinski and co-host Joe Scarborough asked again about the threats, but Avenatti said, "I can't tell you anything beyond what I've already said."
"Can you tell us whether it came from the president directly," Scarborough asked.
"I'm not going to answer that," Avenatti said.
When asked if he would "deny that the President of the United States threatened your client," Avenatti said he "will not confirm or deny."
Brzezinski took one last stab, asking Avenatti if the threat was "verbal," or "did anyone point a gun at her?"
"I'm not at liberty to discuss that," Avenatti said.
The interview comes weeks after Clifford, in a lawsuit filed earlier this month, said she had an "intimate" relationship with Trump in 2006 and 2007 and struck a deal a decade later to keep quiet about it.
Clifford has contended, however, that the pact is void because Trump never signed the agreement.
The White House has denied the allegation that Trump had an affair with Clifford. Press Secretary Sarah Sanders said last week that as far as she knows, the president was not aware Cohen paid Clifford the $130,000. Cohen has previously said he used his own funds to facilitate the payment, and "neither the Trump Organization nor the Trump campaign was a party to the transaction with Ms. Clifford, and neither reimbursed me for the payment, either directly or indirectly."
Clifford has offered to give back the money so she can speak freely about Trump and release any text messages, photos and videos she might have.