Former President Donald Trump's personal aide, Walt Nauta, pleaded not guilty in federal court in Florida on Thursday after two previous attempts to arraign him in the classified documents case were postponed. 
Nauta, a co-defendant in the case with Trump, is accused of helping Trump hide top secret national security files from investigators after Trump left the White House. Trump pleaded not guilty last month to 37 felony counts after more than 100 classified documents were recovered from his Mar-a-Lago estate in Palm Beach, according to the indictment. 
Stanley Woodward, an attorney for Nauta, entered the plea on his behalf, waived the reading of the complaint and requested a jury trial.
Nauta said just three words in court after U.S. Magistrate Judge Edwin Torres asked whether he had read the charges and was able to consult with a lawyer. "Yes, your honor," he responded.
The hearing lasted roughly five minutes.
Nauta's search for legal counsel twice delayed his arraignment last month. 
Asked as he left the court about his difficulty finding local counsel, Nauta did not respond.
Unknown ahead of Thursday's appearance was whether Nauta, a military valet in Trump's White House who followed Trump to Florida after his presidency, had found local counsel.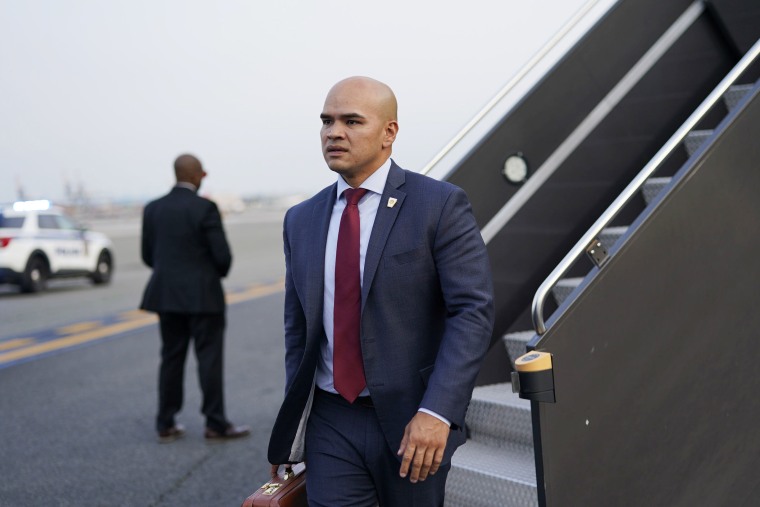 By the time he appeared Thursday, Nauta had hired Sasha Dadan, a Florida-based attorney, said a source familiar with the decision.
Torres, the judge, postponed Nauta's earlier arraignment when he did not have a permanent Florida attorney for his first hearing. Nauta missed the second hearing because of bad weather. 
Nauta faces six charges, including conspiracy to obstruct justice, withholding a document or record, and making false statements, according to the federal indictment, which was unsealed in June. 
Nauta did not enter a plea when he appeared in court alongside Trump, who pleaded not guilty to all charges.