The full version of this story was originally published by The Center for Public Integrity, a nonprofit, nonpartisan investigative news organization in Washington, D.C.
One of President Donald Trump's newest appointees is a registered agent of Saudi Arabia earning hundreds of thousands of dollars to lobby on the kingdom's behalf, according to U.S. Department of Justice records reviewed by the Center for Public Integrity.
Since January, the Saudi Arabian foreign ministry has paid longtime Republican lobbyist Richard Hohlt about $430,000 in exchange for "advice on legislative and public affairs strategies."
Trump's decision to appoint a registered foreign agent to the President's Commission on White House Fellowships clashes with the president's vow to clean up Washington and limit the influence of special interests.
Trump singled out lobbyists for foreign governments for special criticism, saying they shouldn't be permitted to contribute to political campaigns. Hohlt is himself a Trump donor, though his contributions came before he registered to represent Saudi Arabia.
Click Here to Read the Full Version of This Story
"I will issue a lifetime ban against senior executive branch officials lobbying on behalf of a FOREIGN GOVERNMENT! #DrainTheSwamp," Trump tweeted in October.
Key Advisory Body
The commission is essentially a part-time advisory body responsible for making final recommendations to the president of candidates for the prestigious White House fellowships, which President Lyndon B. Johnson created in 1964.
The candidates are usually accomplished professionals with sterling resumes. Fellows are typically given jobs in the White House and federal agencies. Past White House fellows include Transportation Secretary Elaine Chao, former Secretary of State Colin Powell, Rep. Joe Barton, R-Texas and CNN chief medical correspondent Sanjay Gupta.
Hohlt said he is one of 19 commissioners who met over a weekend this month to interview the fellowship candidates — the commission's only formal duty annually.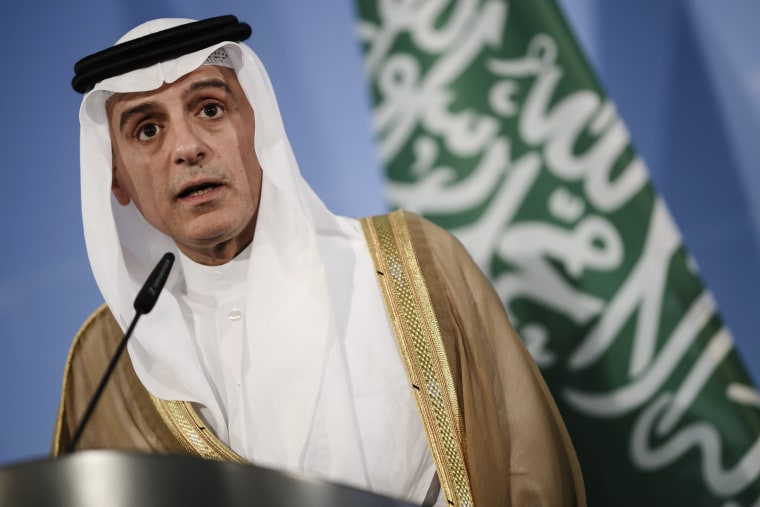 Hohlt stresses he has never lobbied the Trump administration on behalf of Saudi Arabia, which has aggressively courted Trump since he became president in January.
"That is not my role," Hohlt said.
What role, then, does he play?
According to Hohlt's disclosures with the Department of Justice, he registered to lobby for Saudi Arabia's foreign ministry in October and "provides them with advice on legislative and public affairs strategies." He disclosed no direct contact with government officials on the Saudis' behalf as of April 30, the date covered by the latest Department of Justice report.
Hohlt said he was largely brought in to offer advice on overarching strategy and how the legislative process works.
He did directly contact some congressional offices in late May and June regarding an arms sale, he said, and those contacts will be disclosed in his next disclosure report, as required.
Hohlt added that he's working for the Saudis without a formal contract. If the Saudis asked him to lobby for something the Trump administration opposed, "I'd say I'm not going to work on it," Hohlt said.
For example, he said, the administration was in favor of the arms deal.
Click Here to Read the Rest of This Story
The Center for Public Integrity is a nonprofit, nonpartisan investigative news organization in Washington, D.C.