President Donald Trump pre-emptively blamed Democrats for the prospect of a government shutdown, pointing to party leaders' demands regarding an immigration deal just four days before funding is set to run out.
"The Democrats want to shut down the Government over Amnesty for all and Border Security," Trump tweeted Tuesday. "The biggest loser will be our rapidly rebuilding Military, at a time we need it more than ever. We need a merit based system of immigration, and we need it now! No more dangerous Lottery."
Related: What Is the Diversity Visa Program Trump Wants to Eliminate?
In an earlier tweet, Trump wrote, "We must have Security at our VERY DANGEROUS SOUTHERN BORDER, and we must have a great WALL to help protect us, and to help stop the massive inflow of drugs pouring into our country!"
The tweets come as Congress faces a deadline to fund the government by Saturday, when funding for the federal government is slated to expire.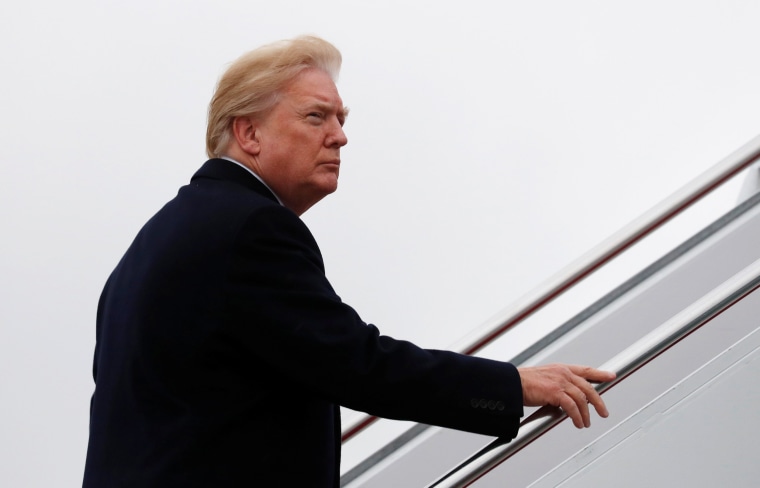 Prospects for a funding deal have been complicated by ongoing negotiations between the White House and Democratic lawmakers over an agreement on DACA, which stands for Deferred Action for Childhood Arrivals.
Democrats, as well as former Homeland Security secretaries, believe that Congress must pass a deal on DACA by this month to begin processing applications before the Trump administration's self-imposed March 5 end date for the program.
Talks over such an agreement were derailed last week after Trump's alleged controversial remarks over Haiti and African nations.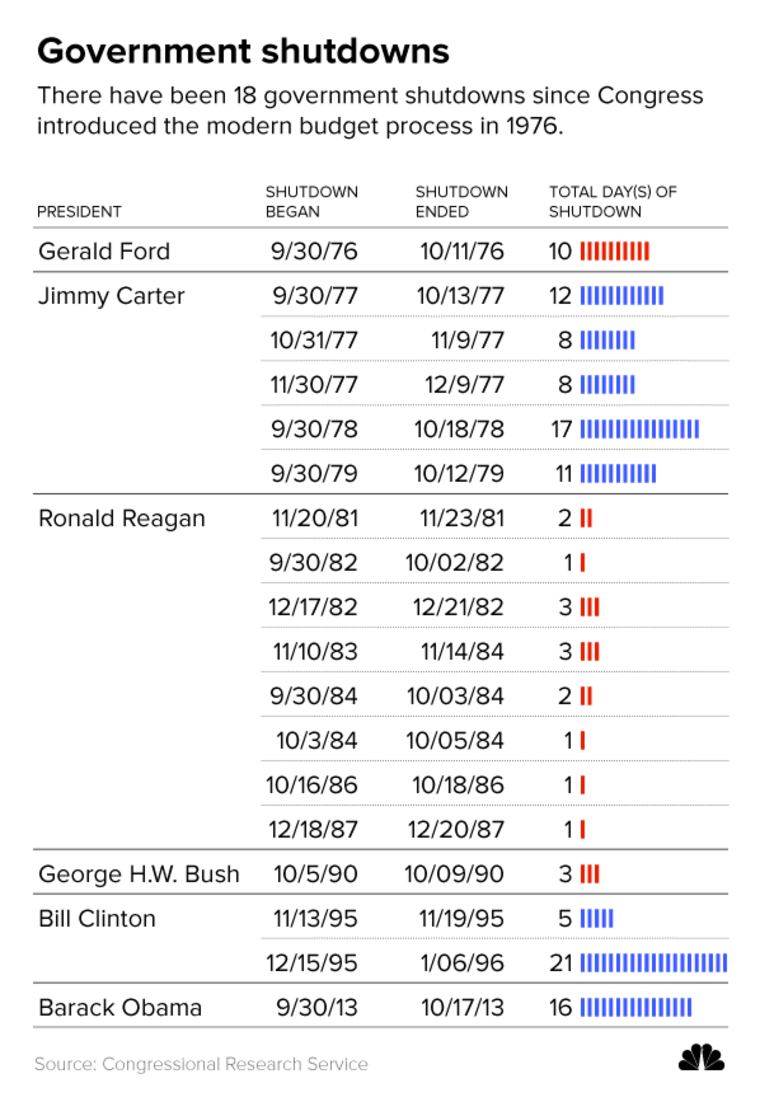 Meanwhile, White House Press Secretary Sarah Huckabee Sanders said Tuesday morning that Trump wasn't concerned that those comments could result in a shutdown and that he wanted to keep budget talks separate from DACA negotiations.
"No, I think he's worried that Democrats' unwillingness to put country ahead of their party is what's stalling things from moving forward, whether it's the budget or a deal for DACA," she told reporters on the White House lawn.
She also blamed Democrats for using Trump's remarks "as an excuse not to help the president get something accomplished, which I think is a sad day for our country."
In an interview with Fox News, she added that "we have to keep these two items separate," referring to a funding measure and DACA.
"The budget needs to be a separate item, we want a clean budget bill, we're still hopeful that can happen," she said. "We're still hopeful that we can get a budget deal done, a clean budget by the end of this week, and certainly hope that we can make a deal on DACA and our immigration system."
However, Democratic lawmakers pounced on Trump's claims, saying a bipartisan immigration bill was presented to the president last week and if a shutdown happens the blame lies with the president and his party.
"I can tell you the president challenged us in his Cabinet meeting to come up with a bipartisan agreement to solve the problem and to hit four major elements in it," said Sen. Dick Durbin, D-Ill.
"Remember at one point when he said, 'Whatever you send me I'll sign, I'll take the political heat on this.' Well, we showed up Thursday with a bipartisan bill and presented it to him and it was a much different story."
Democratic Sens. Patrick Leahy of Vermont and Chris Coons of Delaware also blasted the president.
Coons said, given the president's "strikingly unhelpful" remarks in the immigration debate, a shutdown seems likely.
"I think, as we get closer and closer to this deadline, and as the rhetoric is amped up on both sides... I think it's more likely than not. But no one should want a shutdown," Coons said.
Leahy said a shut down would "humiliate" the country, Trump and the GOP, which controls Congress.
"The only one that can allow a government shutdown is Donald Trump. And I don't know why he would humiliate the United States, humiliate himself and humiliate his party by having a government shutdown," Leahy said.
"Republicans control the House, they control the Senate, and they control the presidency," Leahy said. "The government stays open if they want it to stay open. It shuts down if they want it to shut down."