Florida will have to wait.
President Donald Trump will put his weekend trip to Mar-a-Lago on hold until Congress passes a short-term spending measure to avoid a government shutdown, the White House said Friday.
"The President will not be going to Florida until the CR passes," the White House said in a brief statement, referring to a Continuing Resolution that would keep the government open.
Trump and first lady Melania Trump had been scheduled to depart for Mar-a-Lago, his south Florida estate that has served as a "Winter White House" for weekend and holiday trips, on Friday afternoon, at 4:30 p.m.
The Trumps had reportedly planned to throw a lavish party at the estate in honor of the first anniversary of his inauguration, according to Bloomberg News. Ticket prices for the party — hosted officially by Republican National Committee Chairwoman Ronna Romney McDaniel and Steve Wynn, the outlet reported — started at $100,000 a pair.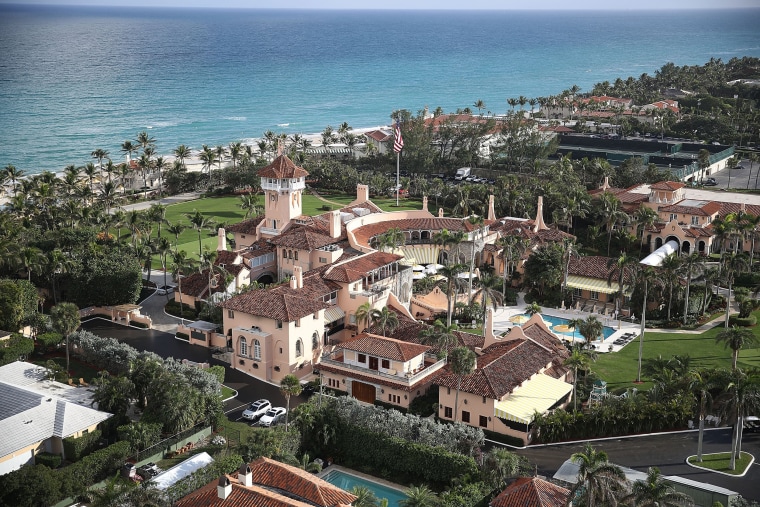 Trump's attendance, however, is now in flux, as Congress prepares for a potential government shutdown. Late Thursday, the House passed a measure to keep the government funded for another four weeks, but the fate of the bill is uncertain in the Senate, where at least six Republican senators have come out against the measure and Democrats are confident they can block it from advancing.
Trump himself indicated a shutdown could be imminent, tweeting Friday morning that, "Government Funding Bill past last night in the House of Representatives. Now Democrats are needed if it is to pass in the Senate - but they want illegal immigration and weak borders."
"Shutdown coming? We need more Republican victories in 2018!" he wrote.