He says he's created "maybe the best economy we've had in the history of our country," but the Trump presidency has been taking a modest economic toll on his businesses, according to annual financial disclosure forms released Thursday.
Financial disclosure forms made public by the Office of Government Ethics show overall income from Trump's businesses in 2018 was roughly in line with the revenue he raked in in 2017 — but some of them took some big hits.
While Trump reported making over $17 million in "management fees and other contract payments" from his Trump International Hotels Management LLC in New York in 2017, he made just $1.5 million in fees there in 2018, the filing shows.
His Mar-a-Lago resort in Palm Beach, Florida, which Trump refers to as "the winter White House," took in nearly $23 million in revenue, a drop of more than $2 million from the prior year.
While Trump has refused to publicly release his tax returns as other presidents have voluntarily done for decades, he is legally required to file a financial disclosure form with the OGE annually. The reports show revenue, not profits, and some of the figures are given in ranges, giving only a partial picture of his finances.
But the financial news wasn't all bad for Trump, who told reporters in November that "being president has cost me a fortune, and that's OK with me. I knew that a long time ago. But being president has cost me a fortune — a tremendous fortune like you've never seen before."
His Washington, D.C., hotel near the White House, a favorite of Republicans, lobbyists and diplomats, generated revenue of over $40.8 million, up from $40.4 million in 2017.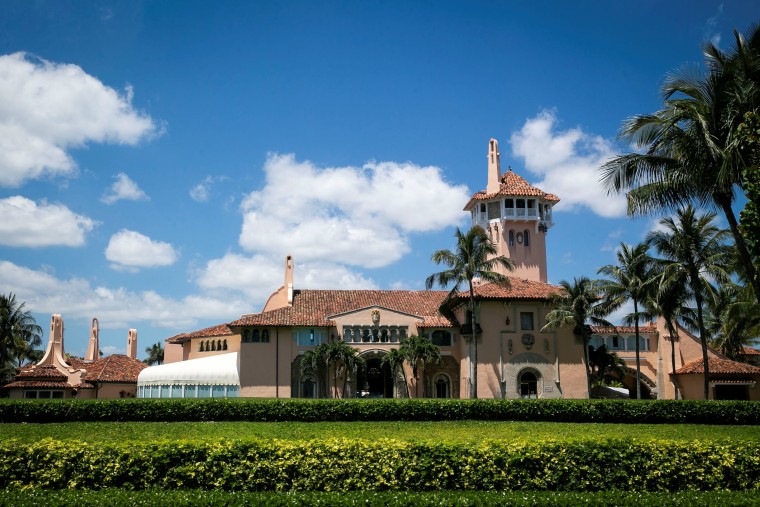 While the Washington Post, citing documents obtained from Freedom of Information Act, reported earlier this week that business at Trump's Doral resort in Florida was in a steep decline, the disclosure forms show the resort still pulled in $75 million in 2018, about $1 million more in revenue than the year before.
Trump Turnberry, which he visited last year during his summer trip to England, Scotland, Belgium and Finland, saw a rise of about $3 million in income, from $20.4 million to $23.4 million.
His "Summer White House" in Bedminster, N.J, made $15.7 million in revenue, up from $15.1 million in 2017.
Revenue from his other golf clubs in Florida and Scotland were fairly static from the year before — pulling in over $12 million from the Trump International Golf Club in West Palm Beach and over $3 million from Trump International Golf Links in Aberdeen.
He also made over $13 million from the sale of his stake in Starrett City, a housing complex in New York.
The documents also show Trump's bestseller "The Art of the Deal" is continuing to make money — he made between $100,000 and $1 million in royalties from it in 2018. His book "Time to Get Tough" made between $15,000 and $50,000, the form says, but eight of his other books, including "The America We Deserve" and "Trump 101: The Way to Success" each made less than $201 in royalties.
When Trump took office, he refused to fully divest from his global business, a break with presidential tradition. Instead, he put his assets in a trust controlled by his two adult sons and a senior executive. Trump can take back control of the trust at any time, and he's allowed to withdraw cash from it.
A key part of the report released last year was a footnote listing a reimbursement of as much as $250,000 to Trump's former personal lawyer Michael Cohen. Cohen, who is serving three years in prison for campaign finance violations among other crimes, admitted paying hush money during the presidential campaign to silence Stormy Daniels, the porn actress who alleges she had sex with Trump. The president has denied that he had an affair.