President Donald Trump on Tuesday blasted former campaign adviser George Papadopoulos as a "liar" and "low level volunteer" after it was revealed a day earlier that he had secretly pleaded guilty and struck a cooperation agreement with special counsel Robert Mueller.
"The Fake News is working overtime. As Paul Manafort lawyer said, there was 'no collusion' and events mentioned took place long before he.......came to the campaign. Few people knew the young, low level volunteer named George, who has already proven to be a liar. Check the DEMS!" Trump tweeted in a pair of tweets Tuesday morning.
Even with the guilty plea and two indictments, the president insisted the "biggest story" on Monday was the resignation of Tony Podesta from his lobbying firm. NBC News has reported Podesta and the Podesta Group, which received payments from Manafort, are among the subjects of Mueller's investigation.
Asked about the indictments during a meeting with business leaders about his tax cut plan at the White House on Tuesday, Trump ignored the questions.
Earlier, the president followed up his tweets about the investigation with one more post about tax cuts.
"I hope people will start to focus on our Massive Tax Cuts for Business (jobs) and the Middle Class (in addition to Democrat corruption)!" he wrote.
The posts were Trump's second Twitter screed since Mueller's office announced Monday that Papadopoulos had secretly pleaded guilty three weeks ago to lying to federal agents about his contacts with Kremlin-connected Russians.
Papadopoulos, 30, spent 11 months on the Trump campaign as a volunteer foreign policy adviser after working for Ben Carson's presidential campaign.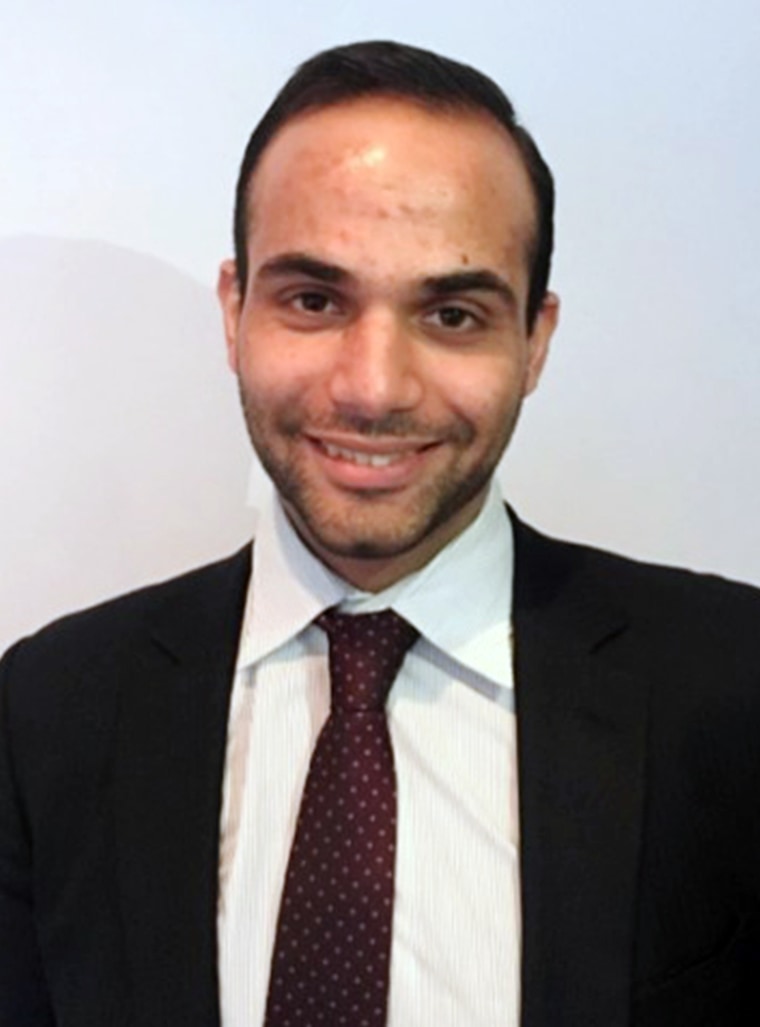 Last year, Trump named Papadopoulos as a member of his foreign policy team and in a meeting with the editorial board of The Washington Post called him an "excellent guy." The Trump campaign also released a photo in March 2016 of a meeting of the then-candidate's foreign policy team. The photo shows Trump and Papadopoulos sitting at the same table.
White House Press Secretary Sarah Huckabee Sanders said Tuesday that gathering "was the only interaction they ever had."
"He was somebody who played a minimal role, if one at all," Sanders added of Papadopoulos.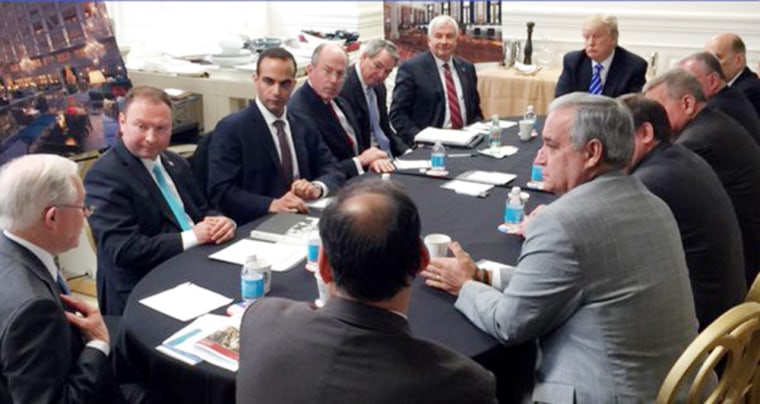 Meanwhile, Mueller's office also announced Monday that former Trump campaign manager Paul Manafort and his longtime business associate Rick Gates were indicted by a federal grand jury on 12 charges, including conspiracy against the U.S.
"Sorry, but this is years ago, before Paul Manafort was part of the Trump campaign. But why aren't Crooked Hillary & the Dems the focus?????" Trump tweeted Monday after the news broke, adding, "Also, there is NO COLLUSION!"