Black political leaders' divide over the Carter-Kennedy war gives way to a consensus that they are being ignored by both candidates — and a resolve not to let it happen again.
President Jimmy Carter's tenure opened a rupture in the Democratic Party.
Liberals and labor leaders were continually at odds with the president, straining relations between the White House and Democrats in Congress and harming Carter's ability to pursue an agenda. Soaring inflation and a domestic energy crisis further eroded his standing before Sen. Ted Kennedy of Massachusetts stepped forward to challenge him in the 1980 Democratic primaries. A third candidate, Gov. Jerry Brown of California, who'd made a game effort late in the '76 primaries, also jumped in, but gained no traction and was quickly forgotten. This would be a two-man battle: Carter versus Kennedy.
The allegiance of black voters was in question.
Carter had followed through on his promise of appointing African Americans to significant positions, but he infuriated black leaders in the summer of 1979 by ousting Andrew Young, one of his key '76 supporters and a civil rights icon, as U.N. ambassador after Young secretly negotiated with a P.L.O. official — a violation of official administration policy. Rep. Shirley Chisholm of New York accused Carter of making Young "a scapegoat for the entire muddled mess in the Middle East." ("The Black Backlash," David M. Alpern with Kim Willenson and Thomas DeFrank, Newsweek, Aug. 27, 1979.)
Carter did enjoy support from some influential black mayors and members of Congress and was again endorsed by the Rev. Martin Luther King Sr., who said: "Kennedy's young and he should wait four more years. Carter's done a good job — should give him another four." ("Tribute to 'Daddy,'" Jacqueline Trescott, The Washington Post, Oct. 24, 1979.)
But the 17-member Congressional Black Caucus declined to make an endorsement, with Illinois Rep. Cardiss Collins, the group's first female leader, saying of the president: "He has nothing to say." ("The Coming Out of Cardiss Collins," Jacqueline Trescott, The Washington Post, Sept. 21, 1979.) Kennedy, in addition to capitalizing on disappointment with Carter, hoped the extensive goodwill his brothers had built in the black community would extend to his own campaign.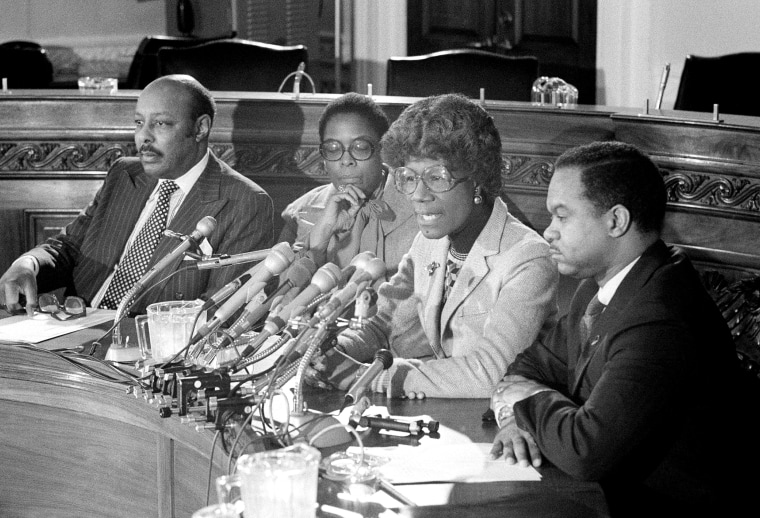 A geographic divide emerged. In the initial contests in his native South, Carter scored overwhelming statewide victories that were aided by black voters. In Alabama, for instance, he won heavily black areas by 3-to-1, according to estimates at the time — proof, one black Carter supporter declared, that "Edward Kennedy is not John Kennedy at all." ("State blacks repeat support for Carter," Danny Lewis, The Montgomery Advertiser, March 12, 1980.) Campaigning for his uncle, a frustrated Robert Kennedy Jr. asked, "God, how the hell does a black go out and vote for Jimmy Carter after what he's done to them?" ("On the stump for Uncle Teddy," Jeff Jarvis, San Francisco Examiner, May 7, 1980.)
Kennedy, though, was bypassing the South and banking on a strategy of winning big industrial states. In New York, where he notched his first significant victory, Kennedy bested Carter by 6 percentage points with black voters. In Pennsylvania, where his statewide margin was wider, he routed Carter by nearly 2-to-1 with black voters, according to NBC News' black voter data analysis. A black union leader working for Kennedy offered an explanation: "The people want relief from inflation."
The pattern largely held throughout the primaries. Black voters delivered for Kennedy in the North, his home region, but stayed with Carter in the South, where the president enjoyed favorite son status. Polling showed that black voters were frustrated with the president when it came to the economy but they also, barely a decade after Chappaquiddick, had reservations about Kennedy's personal character.
More broadly, though, the 1980 Democratic race convinced much of the black political community that it was being ignored, a sentiment that reached critical mass when both Carter and Kennedy — and every Republican candidate — skipped the late-February National Conference on a Black Agenda for the '80s, which attracted 1,500 black leaders and activists from around the country.
Surrogates for the candidates did appear, but received receptions ranging from lukewarm to hostile. Andrew Young, still a Carter loyalist, was jeered as he tried to make the president's case. "If you boo, who the hell are you?" Young asked to the crowd. "I'm going for Jimmy Carter. You can make up your own damn minds!"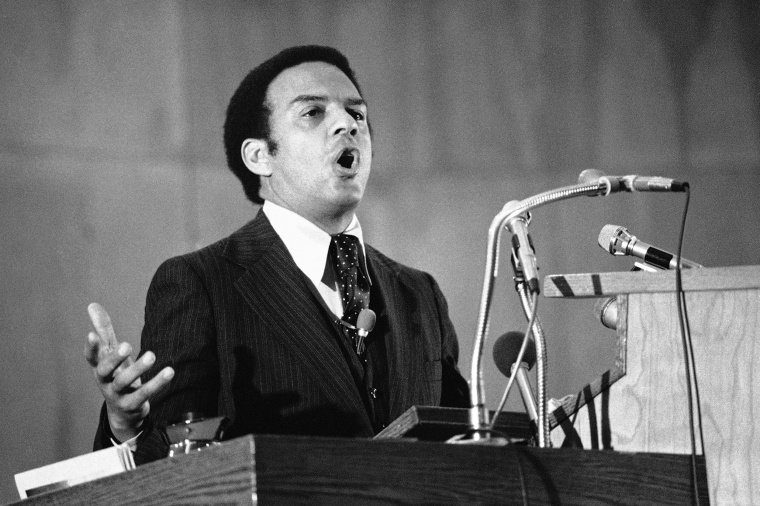 By contrast, one of the loudest ovations at the conference came for the 38-year-old leader of Operation PUSH, an activist group that had gained attention with campaigns to pressure corporations into adopting affirmative action programs.
"The presidential race," PUSH's leader, the Rev. Jesse Jackson, declared, "is a three-ring circus between the Democrats, the Republicans and the media" and "an exercise in entertainment and a diversion from the real issues that affect the lives of Americans, especially black Americans." ("Black Parley Stresses Feeling of Issues Being Ignored," Thomas Morgan, The Washington Post, March 3, 1980.)
Carter held off Kennedy to win the nomination and — with a few notable exceptions — black leaders closed ranks behind him in the fall against Republican Ronald Reagan. "As I see it," Jackson told an October rally of black activists, "there is no room in Reagan's world for us." ("10 million is black power-ful number in 1980," Earl Caldwell, New York Daily News, Oct. 17, 1980).
The push wasn't nearly enough to stop Reagan, who carried 44 states over Carter, but Jackson and other black leaders emerged intent on preventing the new conservative president from being re-elected — and on flexing their own political muscle in the next Democratic primary contest.