WASHINGTON — If you look closely at the bottom of virtually every yard sign, postcard or door-hanger distributed by any Democratic campaign, you'll find a symbolic commitment to organized labor — a small seal certifying that it was printed by union workers.
The campaign staffer handing out those yard signs, however, is almost certainly not part of a union.
They are likely working around the clock, at below-minimum-wage, in an industry with unpredictable benefits, hiring and firing practices, and procedures for sexual harassment or other discrimination. They may even have to feed volunteers out of their own pockets.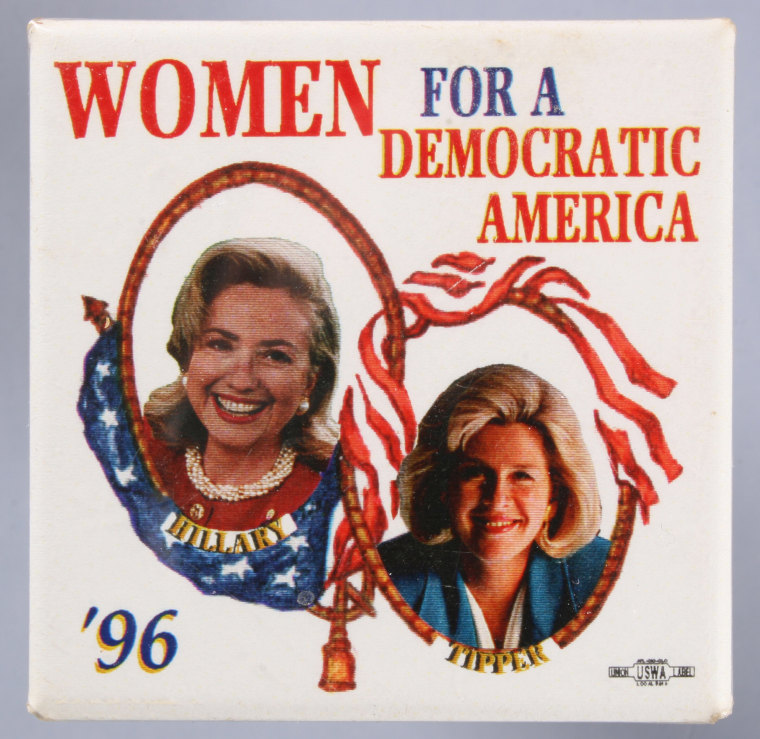 But a new union is trying to change that by organizing campaign workers, forcing a conversation about why Democratic politicians often don't treat their own workers the way their stump speeches demand workers in other industries be treated.
"The Democratic Party is a champion of labor rights, except where its own laborers are concerned," reads the sign-on letter for the Campaign Workers Guild. "We sacrifice our health, financial security, and leisure time to support candidates and movements that we hope will make our society more prosperous, equitable, and inclusive. It's time for our employers to live up to the values they publicly espouse."
The CWG, which launched in February independently of any larger union, has so far organized 12 campaigns and progressive entities, with the ultimate goal of having a Democratic Party-wide collective bargaining agreement, as well as one for Republicans.
While the CWG declined to say how many campaigns they've tried to unionize or discuss ongoing efforts, they acknowledged encountering resistance from progressive candidates and organizations.
It's part of a larger effort to make political work more sustainable, which advocates say is not only good for workers, but good for parties by helping to retain talent, and good for democracy itself by making the political class more representative of the country as a whole.
"Under the current system, it's easier for some people to be involved in work for low or no pay, and it's harder for other people, and those differences fall along race, class and gender lines," said Mary Bruce, the Executive Director of the B.A. Rudolph Foundation, which advocates for the inclusion of more women in policy and politics.
Two state Democratic parties also recently unionized, as well as a handful of progressive advocacy groups. But that's a drop in the bucket compared to the hundreds of campaigns underway in this midterm election year.
Getting widespread recognition will require a major fight, and Democratic Party officials in Washington have so far been silent on the question of unionization.
Rep. Keith Ellison, D-Minn., the deputy chair of the Democratic National Committee, did however recently respond to a CWG letter on Twitter by saying, "The progressive movement needs to live up to its values."
And the Democratic National Committee recently began paying its interns, responding to criticism in a separate but related fight. On Capitol Hill, Republicans are actually more likely to pay interns than Democrats, according to a report by the advocacy group Pay our Interns.
"Practicing what we preach"
Campaign jobs don't fit the traditional image of unionizable labor. But the effort comes amidst a wave of unionization in untraditional professional sectors, such as digital media outlets and non-profits, even as old-school unions are losing influence.
"We consider unionizing our staff to be practicing what we preach," said Conor Casey, the executive director of the Vermont Democratic Party, which unionized late last year. "How could we fight for universal healthcare and a livable wage if we're denying our own employees the right to organize?"
Vermont was the first state party in the country to unionize, and was quickly followed Idaho, though the efforts were separate and each party is affiliated with a different union.
"By professionalizing our teams and rewarding longevity, we hope to keep a seasoned staff with several election cycles under their belts," Casey said.
The Idaho party affiliated itself with the International Brotherhood of Electrical Workers, while the Vermont party has been working with the Steelworkers, pointing to a growing trend of unions reaching beyond their traditional industries.
"Throughout the country, workers in every conceivable public and private sector occupation understand that they can rely on unions to negotiate fair wages, benefits and working conditions," said John Shinn, the director of Steelworkers District 4, which includes Vermont.
No one who works on political campaigns to get rich. They're usually motivated by a cause or a candidate, and frequently subjugate their own needs for something they believe in.
But fealty can be exploited, and cheap labor is built into the business model of almost every political campaign, especially for the field staffers who carry out the "ground game."
"There's a tacit understanding that you're a true believer and you give your life away," said Janice Fine, a professor at Rutgers University's Center for Innovation in Worker Organization.
Periodic stories of campaign workers falling asleep at the wheel, being sent to the hospital for exhaustion or collapsing at their desk drive home the demands of the job.
"A living wage"
Those who argue against unionizing campaigns — and it is difficult to find any Democrat willing to make the argument on the record — say workers know full well what they're signing up for.
Money and time are exceedingly precious resources on a campaign, and every extra dollar or hour given to an employee has to be taken away from efforts to communicate with and mobilize voters. And Republicans, critics say, will never unionize their own campaigns.
And they note the temporary nature of the work does not lend itself naturally to unionization, nor the kind of stability in compensation and benefits that workers in others industries typically seek when negotiating with employers.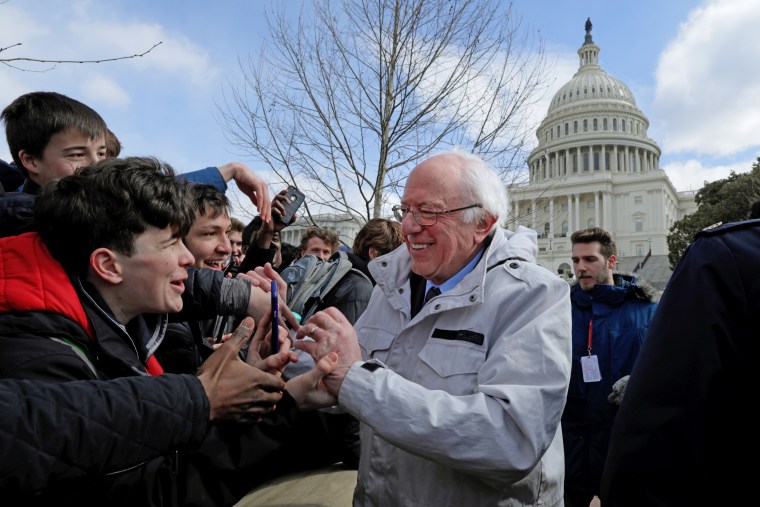 But Meg Riley, vice president of Campaign Workers Guild, said union members are just as committed to the success of their campaigns as anyone else.
"Signing a collective bargaining agreement doesn't have to be expensive," she said. "If you cannot pay your workers a living wage, you shouldn't have any. You should not be a candidate."
Union members have negotiated non-financial protections for workers, such as stronger requirements for reporting sexual harassment and discrimination, and more transparent disciplinary and termination procedures.
They've also bargained for modest pay raises, healthcare stipends, and more reliable reimbursement for expenses — such as gas, cell phone bills, and the pizza they have to provide volunteers who phonebank during dinner hours.
"Elections are really important, but so are people's lives," said Cole Edwards, the union steward and digital director for Andy Thorburn's congressional campaign in California.
Housing is another major issue, since out-of-state campaign workers are often put up in private homes of supporters, which can range from palatial to decrepit to potentially dangerous, especially for women. So the union has pushed for improved standards for housing.
"Classic union busting"
The campaigns that have voluntarily recognized unionized thus far are likely the low-hanging fruit — and they've eagerly capitalized on the move for good PR in Democratic primaries.
For instance, Wisconsin congressional candidate Randy Bryce, whose campaign was the first to unionize, hails from the Bernie Sanders wing of the party, is flush with cash, and is himself a union official and longtime member of the Ironworkers.
Still, early struggles foreshadow bigger ones to come.
When workers on one self-proclaimed progressive's congressional campaign decided to unionize, they ran into "classic union busting" tactics, according a former staffer, who asked that he and the campaign remain anonymous for fear of jeopardizing future job prospects.
After initially agreeing the sign the deal, campaign officials dragged their feet, the worker said, and then kicked the unionizing workers out of the office, forcing them to work remotely and call ahead before picking up campaign material.
Campaign officials denied that was related to the union organizing drive, according to the staffer and internal emails shared with NBC News. A campaign official did not respond to a request for comment.
"A boss is a boss," the worker said.