WASHINGTON — Don't expect Sen. Luther Strange to jump back into the Alabama Senate race, even as Republicans clamor for an alternative to their nominee, Roy Moore.
"I think right now a write-in candidacy is highly unlikely," Strange told reporters Monday. "I made my case, and now it's really going to be up to the people of our state to sort this out."
It's too late to replace Moore's name on the Dec. 12 ballot, making a write-in campaign one of the only options for Republicans seeking to block Moore from winning the election. But so far no one seems eager to take on the onerous task as long as Moore stays in the race.
Strange was the runner-up to Moore in the GOP primary this summer and remains the seat's occupant, making him the most obvious candidate if Republicans decide to rally behind a write-in.
Several leading GOP senators have suggested they would support Strange, including Sen. Lisa Murkowski of Alaska, the only member of the chamber to win a write-in campaign.
But allies of Strange in Alabama and in Washington told NBC News that he is unlikely to re-enter the race. His campaign is nearly $600,000 in debt and has just $338,685 cash on hand — not the war chest necessary for a month-long, statewide blitz.
"I don't think Luther is going to jump in there while Roy Moore is still the official nominee," said Hatton Smith, a top Strange donor. "They just don't have the time."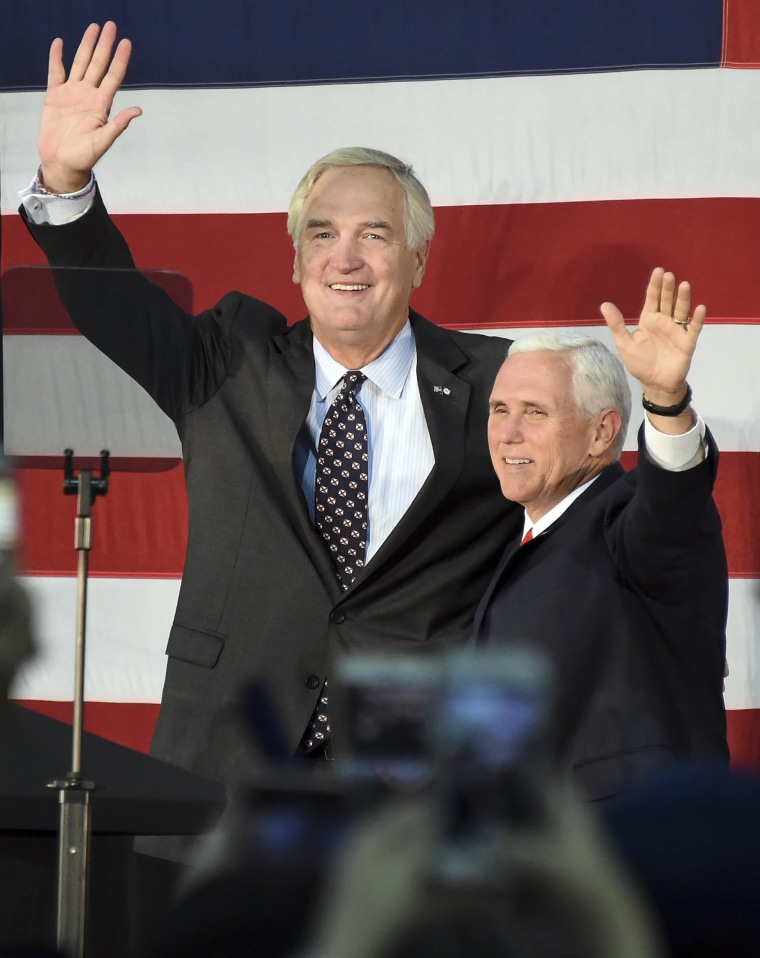 Moore has insisted he'll remain in the race, even as a fifth woman came forward on Monday to accuse him of sexual impropriety and a growing number of Republican senators called on him to quit now or face expulsion if he's elected.
Moore has repeatedly denied all the allegations of sexual misconduct, which were first reported by The Washington Post last week, calling them a political "witch hunt." He said he may sue the Post.
That leaves Republicans, who are increasingly worried about Moore's toxicity spilling into other competitive Senate races, with just two options to try to stop him: back a write-in candidate to oppose Moore, or expel Moore from the chamber if he wins.
Gov. Kay Ivey, a Republican, has knocked down speculation that she might reschedule the election to give officials enough time to change the ballots.
A write-in campaign would be a long-shot, and such a candidate would face the real possibility of playing spoiler, splitting the Republican vote and allowing Democrat Doug Jones to claim a Senate seat in deep-red Alabama.
So perhaps not surprisingly, few hands have shot up so far.
Rep. Mo Brooks of Alabama, who came in third in the state's Republican Senate primary, has been floated, but he told reporters he's keeping his support behind Moore.
"There are major issues facing the United States of America: deficit and debt that can lead to insolvency and bankruptcy, funding for national security, border security, abortion, appointment of Supreme Court justices," Brooks said on Monday. "Doug Jones will vote wrong on each of those issues, Roy Moore will vote right on each of those issues. That's why I am voting for Roy Moore."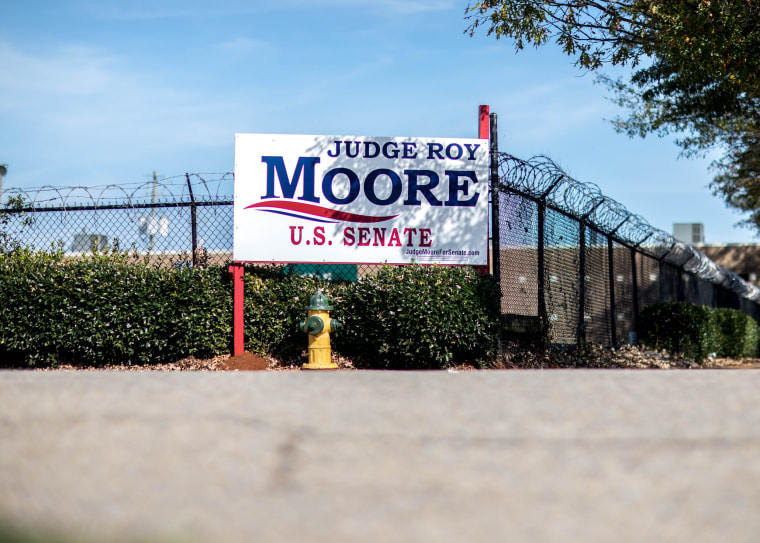 Attorney General Jeff Sessions would have the best shot at winning back his old Senate seat, but he by all accounts likes his job and has shown no interest in taking what would essentially be a demotion.
Republicans are preparing for the possibility of a Moore victory by pre-emptively calling for the Senate to expel him, which would start the process of filling the seat all over again.
"If he refuses to withdraw and wins, the Senate should vote to expel him, because he does not meet the ethical and moral requirements of the United States Senate," said Sen. Cory Gardner of Colorado, the chairman of the National Republican Senatorial Committee.
Expulsion is extremely rare — it's happened only 15 times in U.S. history, and 14 of those instances were for supporting the Confederacy during the Civil War, according to the Senate historian.
However, it's more common for the Senate to essentially force a member to resign under threat of expulsion.
The most recent example was in 1995, when Oregon Republican Bob Packwood resigned amid a sexual harassment scandal. Sen. Mitch McConnell, R-Ky., then chairman of the Senate Ethics Committee, helped lead the charge against Packwood for what he called a "habitual pattern of aggressive, blatantly sexual advances."
If Moore is expelled, Ivey would appoint an interim and call for a special election — essentially repeating the process from square one.
Ivey could even reappoint Strange, who was selected by Ivey's predecessor to fill the seat vacated by Sessions early this year.