WASHINGTON — Democrats may ride a blue wave into the House, but it's about to crash into a red wall called the Senate.
That's because the battle for Congress this year is playing out in two parallel political universes — one where Democrats have the momentum and Trump is toxic, and the other where the opposite is true.
"The House and Senate might as well be Mars and Venus this year," said Dave Wasserman, an analyst with the Cook Political Report and NBC News contributor. "The House will be decided by transitional suburbs where Republicans are on defense; the Senate will be decided by red, rural states where Democrats on defense."
"It's the least overlap I've seen in my career covering this stuff," Wasserman added.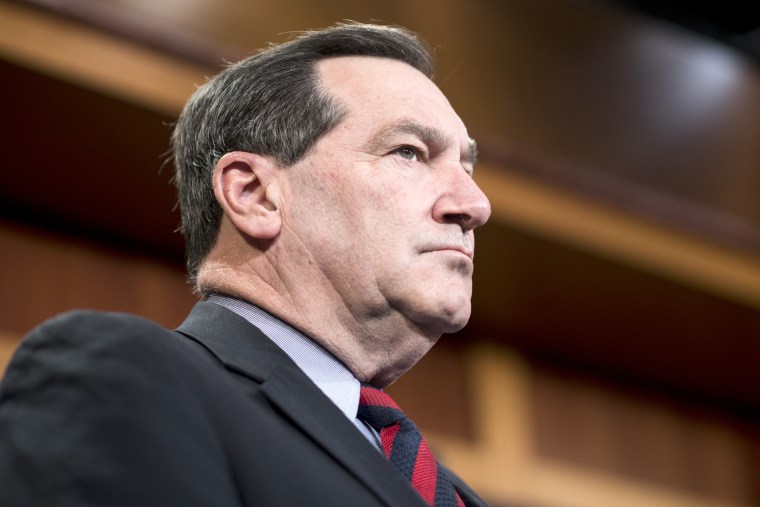 Elections for the Senate begin Tuesday in Indiana and West Virginia, where Republican primaries have essentially become a contest of who can get closer to President Donald Trump.
During a recent debate in Indiana, none of the three GOP candidates would name a single policy issue on which they'd disagree with Trump, even chastising the moderator when he pressed for an answer.
The deep red states are typical of this year's Senate battlegrounds, even though they're nobody's idea of swing states, and look little like the Trumphobic districts that will determine which party controls the House.
The House and Senate typically move in tandem, with each party's strength rising and falling with the national mood.
But thanks to a quirk in timing and geography, 2018 could be the first year in American history when a party gains control of one chamber while simultaneously losing seats in the other, according to Gary Jacobson, a professor at the University of California-San Diego who studies Congress.
It's enough to give election watchers whiplash.
On the House side, vulnerable Republicans are declining to appear with Trump in public, criticizing his rhetoric, defending the Trump-Russia probe and even floating impeachment.
Rep. Barbara Comstock, R-Va., recently confronted Trump during a televised meeting at the White House over the president's desire to shut down the government to force a compromise on a bill to curtail the MS-13 gang, even going so far as to praise The Washington Post for doing "some actual great reporting" about the violent gang.
"You can say what you want," Trump replied curtly.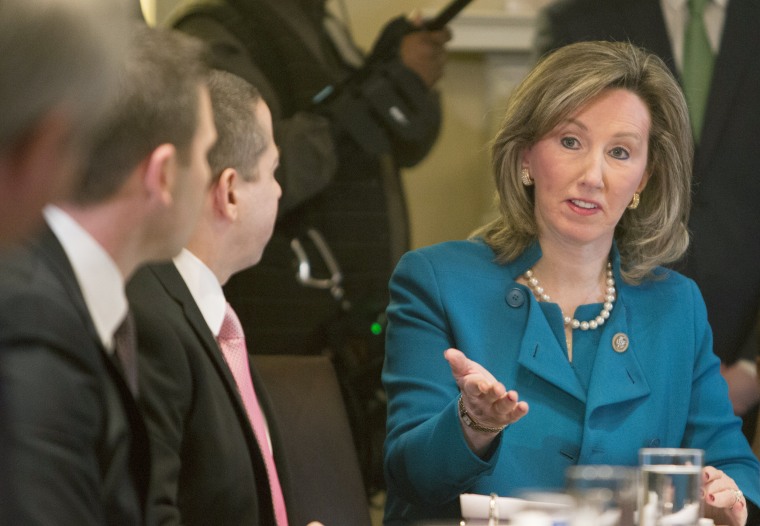 On the other side of the Capitol, every Senate candidate is running as a Trump loyalist, with many adopting his attacks on "Crooked Hillary" and the "fake news" media.
In West Virginia, all three GOP Senate candidates said that special counsel Robert Mueller's probe into Russian election meddling needs to end, even though they concurred on little else during their final debate.
The House-Senate difference is explained by the maps.
A third of the Senate is up for re-election every two years, and this year's batch is one of the most lopsided in memory.
Democrats are the defending incumbents in 10 states that Trump carried, including the ones where he notched his biggest victories and remains popular. So, as their House counterparts pledge to be a check on Trump, Senate Democrats are cutting ads touting how much they've worked with the president.
Meanwhile, there's only one Republican up in a state Hillary Clinton won, out of the eight seats the party has to defend. At the same time, there are two dozen House Republicans up for re-election in districts Clinton won — and Democrats plan to contest many more than that.
Wasserman illustrated the gulf with a hypothetical: If every election swung toward the Democrats by 8 percentage points, the party would pick up 44 seats in the House — nearly double what it needs to flip the chamber — while simultaneously losing 4 seats in the Senate.
"The political terrain in the Senate is a lot more favorable for Republicans," said Steven Law, president of the Senate Leadership Fund, a GOP super PAC.
The split-personality of this election makes it difficult for either party to develop any kind of overarching message, though operatives say it may not matter.
"I don't think whether or not the Democrats have a nice 7-word slogan is going to determine whether we win North Dakota," said Guy Cecil, chairman of the Democratic super PAC Priorities USA.
And the red-tilt of the Senate map will only further cement Trump's takeover of the Republican Party, even if Senate Majority Leader Mitch McConnell, R-Ky., gets another Republican or two to pad his majority.
"Embracing Trump is a matter of necessity if those Republicans want to win," said Shermichael Singleton, a Republican strategist. "However, it also means a tough road ahead for McConnell, who hasn't always seen eye-to-eye with President Trump."