WASHINGTON — "Horrible." "Shameful." "One of the worst."
Those are just some of the dire ways liberal Democrats have described one of their own members of Congress, who is in the last rounds of the fight of his political life.
Even in no-holds-barred Illinois — and even with the most expensive gubernatorial race in history on the ballot — the Democrat-on-Democrat violence in Tuesday's congressional primary in Chicago's Southwest suburbs stands out.
"I've done 25 or 30 races over the years, and I've never seen a party turn away from a lawmaker like this," said Thom Serafin, a former Democratic consultant who is now an independent political analyst in Chicago.
As a moderate, anti-abortion Democrat, Rep. Dan Lipinski, D-Ill., is an endangered species, and many in his party are determined to hunt his kind into extinction.
Lined up against him, and in favor of more progressive opponent Marie Newman, in Tuesday's contest are an all-star lineup of liberal groups and figures: Planned Parenthood, NARAL Pro-Choice America, the Service Employees International Union, the pro-LGBT Human Rights Campaign, EMILY's List, MoveOn.org, Indivisible, Sen. Bernie Sanders, I-Vt., Sen. Kirsten Gillibrand, D-N.Y., and well-known former advisers to Barack Obama.
And in a practically unprecedented move, two of his colleagues — Reps. Jan Schakowsky and Luis Gutierrez — are working against a fellow member of their state's congressional delegation.
"Dan Lipinski may have a D next to his name — but he doesn't have true Democratic values," Ilyse Hogue, the president, NARAL, said in a fundraising email sent by the Progressive Change Campaign Committee. "He's consistently undermined the rights of women, immigrants, and the LGBTQ community."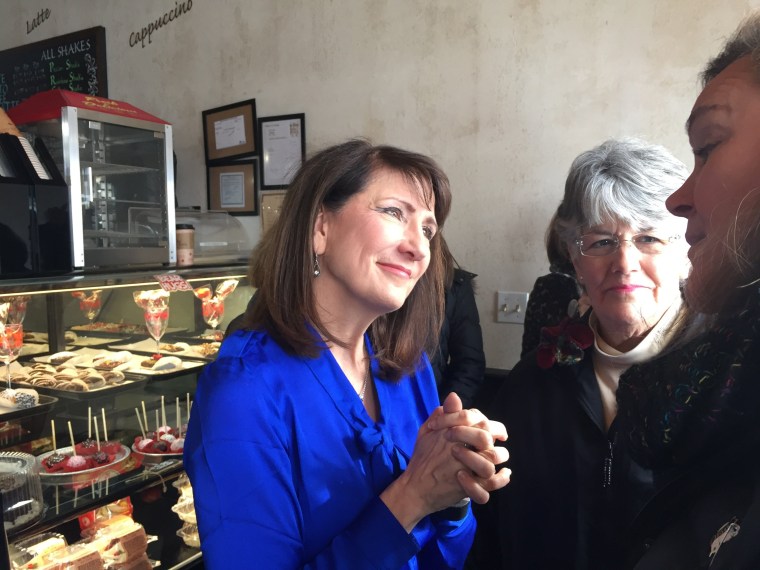 Lipinski, who has served in Congress since 2005, has made no apologies for his votes. But he's called some attacks on his record false and declared that he's "a very proud and strong Democrat."
"I understand that compromise is essential to getting things done," he said in a radio interview with WGN. "And the party and the country cannot afford a Tea Party of the left."
Illinois' 3rd Congressional District, which Lipinski inherited from his power-broker father, is a vestige of old-school Democratic politics, composed largely of Catholics of Irish and Polish descent, as well as a growing number of Hispanics.
The elder Lipinski, Bill, served 11 terms in Congress before handing the seat to his son in a controversial move in which Dan replaced his father on the ballot between the primary and the general election.
It's a safe Democratic seat and the only Republican in the race is the former head of the American Nazi Party, who has been disowned by the GOP. That has liberals itching for a more reliable Democrat.
"Lipinski and his district have been a good fit for a long time," the Chicago Tribune wrote in its recent endorsement of the congressman. But the paper noted "the 3rd District may be shifting to the left."
Sanders beat Hillary Clinton there in the 2016 presidential primary. Newman, a nonprofit executive who supports "Medicare for All," earned a rare nod from the progressive senator. Pro-Clinton groups like EMILY's List are are also backing Newman.
Democratic centrists, including the Blue Dog Coalition, are rallying to the proxy fight as well.
No Labels, a group that promotes bipartisanship in Washington, has been secretly funding a pro-Lipinski super PAC, according to an investigation by the Chicago Sun-Times, and signing up volunteers to text message voters in the district.
And in an example of how nasty the race has become, one of those volunteers apparently conflated Newman with Jones, the Nazi, urging a voter to reconsider her support for Lipinski, according to a report from Patch. "Did you know she's a Holocaust denier," the texter asked, adding a scared face emoji.
No Labels did not respond to a request for comment from NBC News. A spokesman for the group confirmed it was running a text message campaign on behalf of Lipinski, adding that "a volunteer must have confused" Newman with Jones.
Meanwhile, the anti-Lipinski forces plan to spend at least $1.6 million by Election Day on TV, direct mail and digital ads against the incumbent.
They got an assist last week from David Axelrod and other Obama alums, 10 of whom held an impromptu press conference to vent their anger at a pro-Lipinski mailer that featured Obama's image.
Lipinski voted against the Affordable Care Act and declined to endorse Obama's re-election in 2012.
Public polling in the race has been virtually nonexistent. A recent survey commissioned by a pro-Newman group showed her just two points behind, 43-41 percent, but allies of Lipinski believe he's in a strong position.
The Democratic Congressional Campaign Committee has not publicly endorsed Lipinski's re-election bid, while House Minority Leader Nancy Pelosi offered only a feeble endorsement. "Yes, I do," she responded to a reporter who asked if she backed Lipinski's re-election.
Lipinski allies think the entire primary is a waste of resources in a year when Democrats should be focused on ousting Republicans in competitive districts.
And some Chicago Democrats worry they could end up trading Lipinski's seniority and proven constituent services for purity on one issue, abortion, that Congress is unlikely to meaningfully change as long as Roe v. Wade remains intact.
"We don't really think beyond our nose sometimes," lamented Serafin, noting Lipinski's perch on the Transportation Committee could be vital for the city if Democrats retake the House majority.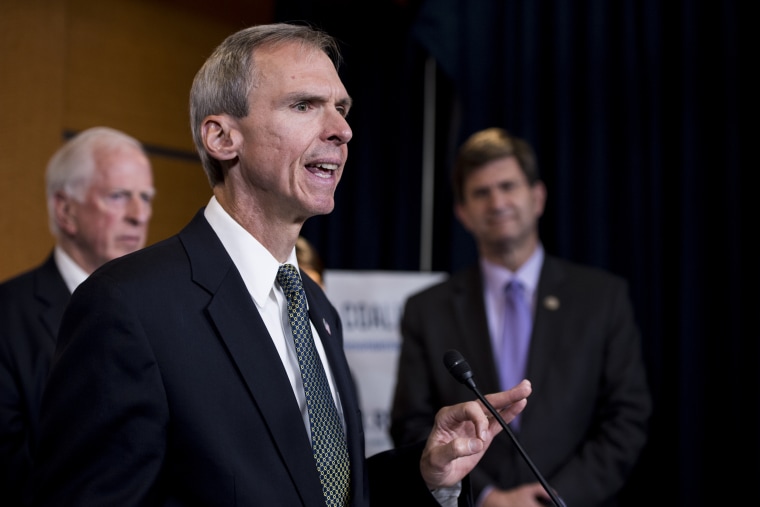 But mostly, Lipinski backers worry about what the primary means for their party, even after Democrat Conor Lamb won an upset in Pennsylvania by tacking to the right on guns and abortion.
"They're trying to redefine what it means to be a Democrat. And if it means that you have to support abortion to be a Democrat, a lot of people will walk away," said Kristen Day, the executive director of Democrats For Life.
She noted that Lipinski has a perfect rating from the environmental group League of Conservation Voters, as well as the backing of the Illinois AFL-CIO, and a near-failing grade from the National Rifle Association.
"He votes with the party 88 percent of the time. Where do we draw the line?" Day asked. "We don't want to be Republicans."