WASHINGTON — Steve Bannon and Roy Moore, a candidate in the Republican runoff to fill Jeff Sessions' Senate seat in Alabama, huddled for an hour on Thursday to talk about the closing weeks of the campaign, according to a source familiar with the meeting.
The previously unreported discussion is the clearest sign yet that Bannon, the recently departed adviser to President Donald Trump, is throwing his — and Breitbart's — support behind a candidate positioning himself as an advocate for the GOP anti-establishment grass roots.
A Moore campaign aide confirmed to NBC News that the candidate had met with Bannon.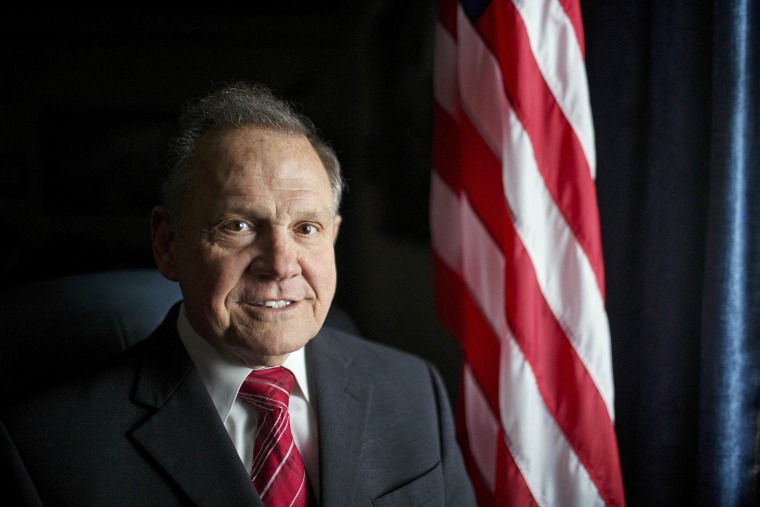 Moore's runoff opponent, Sen. Luther Strange, who was appointed to the seat after Trump tapped Sessions as attorney general, has support from Senate Majority Leader Mitch McConnell (R-Ky.).
Strange was endorsed by Trump in a surprising move meant to mollify McConnell. But the president then congratulated Moore, along with Strange, for making it to the runoff.
Bannon's involvement is another indication that the Alabama Senate race is becoming a microcosm of a larger narrative: the Breitbart base increasingly fomenting revolt against the GOP establishment, with the Sept. 26 runoff in Alabama just the start.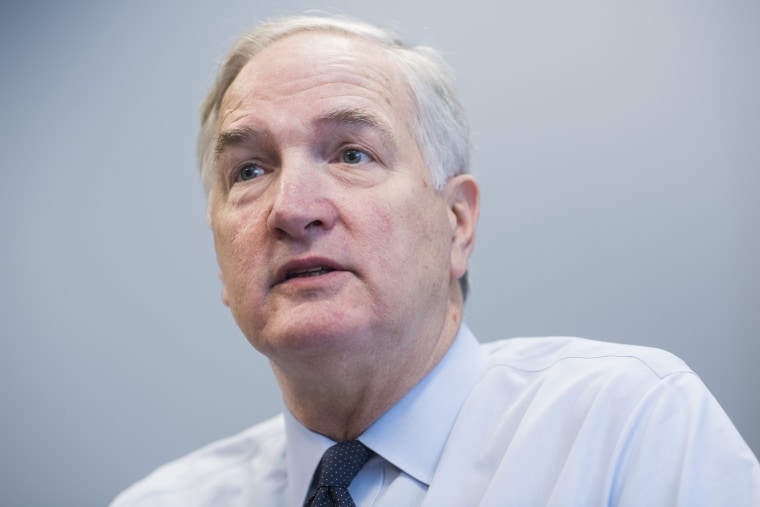 Rep. Mark Meadows, R-S.C., of the conservative House Freedom Caucus, also endorsed Moore, a former Alabama Supreme Court justice.
It's no secret that Bannon and Breitbart want "#WAR" against the Republican establishment. And it's clear they've picked their next battleground.
The Moore campaign declined to comment on the record for this report.