WASHINGTON — More than a week after this year's midterm election, a handful of contests still remained undecided, sending both parties into overtime and to the courts as they try to influence the counting of outstanding ballots.
Two House races remain too close to call, according to NBC News projections, while a Senate race in Mississippi between incumbent Sen. Cindy Hyde-Smith, a Republican, and her Democratic challenger Mike Espy, the former secretary of agriculture during the Clinton administration, is headed to a runoff election later this month.
In the House, Democrat Xochitl Torres Small is the apparent winner in New Mexico's 2nd Congressional District against Republican Yvette Herrell, according to NBC News. Torres Small had previously claimed victory in the open-seat contest, before NBC News' call Monday night.
And in the Senate,Bill Nelson, the Democratic incumbent who fought to hold onto his seat in Florida, was the latest to concede his race, after a long drawn out battle that stretched more than a week after Election Day. Meanwhile, Republican Brian Kemp is the apparent winner in the contentious Georgia governor's race, according to NBC News. His opponent Stacey Abrams challenged the results, calling the election process "rotten and rigged."
And regarding ballot propositions, Utah Proposition 4 was narrowly approved, NBC News projected Wednesday. The measure proposes creating a seven-member independent redistricting commission to draw the state's congressional lines after the 2020 census.
Here are the remaining uncalled races as of Wednesday afternoon. This list will be updated.
Senate races
Mississippi Senate: Republican Sen. Cindy Hyde-Smith, who was appointed to fill a vacant seat in April, will face off against Democrat Mike Espy, Bill Clinton's former agriculture secretary, in a runoff election on Nov. 27. Mississippi requires candidates to win a majority of the vote, but no one did in the three-way race on election night, which also included insurgent Republican Chris McDaniel.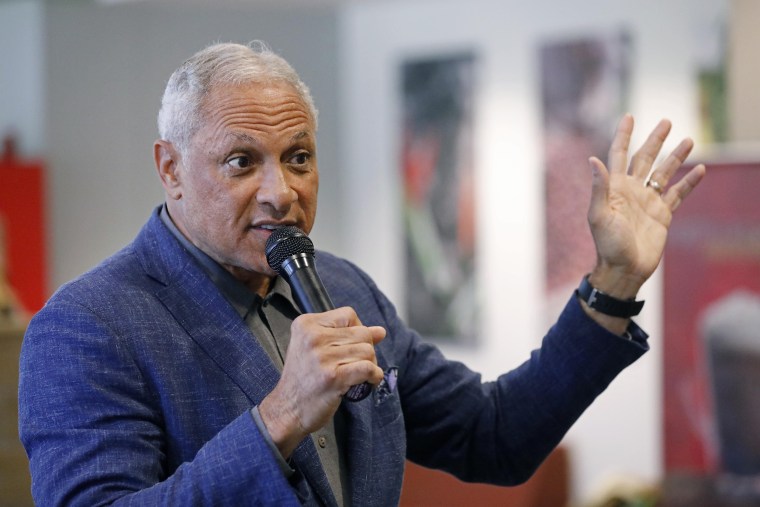 Meanwhile, two congressional races remain uncalled. Here's a complete rundown as of Wednesday, Nov. 21. This list will be updated as more calls are made.
House races
Georgia's 7th Congressional District: This race was not expected to be especially competitive, but Republican Rep. Rob Woodall is clinging to a narrow lead over Democrat Carolyn Bourdeaux, who has refused to concede the race.
Utah's 4th Congressional District: Democrat Ben McAdams leads Republican Rep. Mia Love in this Salt Lake City district, and has declared victory, but the race is still close to call, according to NBC News. The Associated Press on Tuesday night called the race for McAdams. The AP said McAdams beat Love by fewer than 700 votes, just barely above the margin needed to trigger a recount.