Congratulations! You've heard as much as you need to about Donald Trump's taxes and Hillary Clinton's emails. You've weighed your options and made a decision on who you're supporting for president this year.
Now you just need to figure out how to vote.
For most people who do it every cycle, voting is easy. But if you're a first-time voter, or you recently moved, or you're home-bound, or you lack transportation, or you don't speak English — to name just a few potential hurdles — the process can be a little more complicated. And in our democratic system it's crucial that every eligible voter, no matter their life circumstances, has the chance to cast a ballot.
Here's what you need to know to ensure you can make your voice heard in Election 2016. At the bottom, we've included some helpful links to get you started.
One general point to keep in mind from the outset: We don't have one voting system in the U.S., we have 51. That's because the Constitution gives states, not the federal government, the authority to run elections. To see how much variation there can be among states, consider that in Oregon, voting happens predominantly by mail, while some other states require almost all voters to physically show up at the polls. In fact, in many states, things like early voting hours can even differ from one county to another.
It's also helpful to think of voting as a two-stage process: First registering to vote, then casting your ballot — though it's true that in a few states, you can do both in one go, as we'll see below.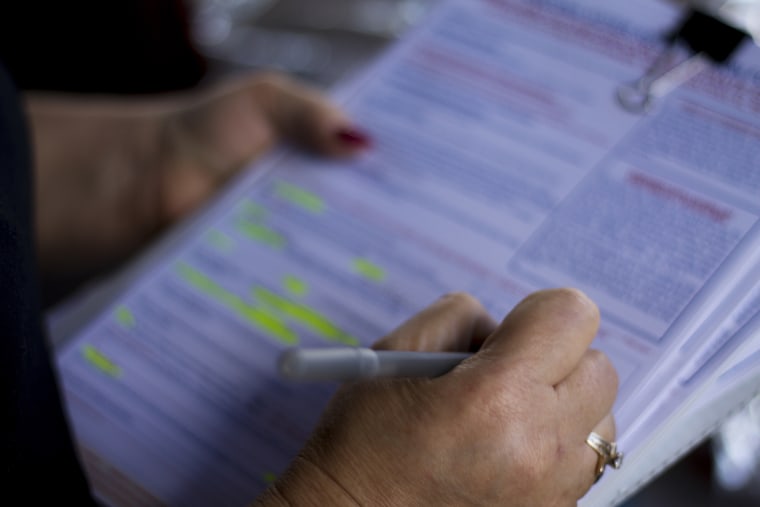 REGISTERING TO VOTE:
How do I register?
Every state except North Dakota uses a system of voter registration, in which you need to be registered at your current address. Thirty-eight states and the District of Columbia allow you to register online. If you're in one of the 12 states that don't offer online voter registration, you can get a voter registration application mailed to you by contacting your local or state election board, or you can go online to print out the federal registration form. You'll then need to fill it out and mail it in. DMV offices and public assistance agencies also are required by federal law to offer you the chance to register any time you come into contact with them. And some organizations, as well as the campaigns, conduct voter registration drives in public places like malls or on the street.
If you're not sure whether your registration status is up to date, the easiest way to check is by calling your county or state election board.
When do I register?
You'll want to hurry, because in many states the deadline is approaching fast (it's already passed in a few). By contrast, 13 states and the District of Columbia offer same-day voter registration, which lets you register and vote all in one (though in a few of these states, that option is available only during the early voting period, not on election day).
What do I need to register?
If you're registering to vote for the first time in a federal election, you're required by law to provide your driver's license number or Social Security number, if you have either one. If you don't, you should still be allowed to vote by showing the proper identification at the polls.
Some states require that even voters who have registered before provide a form of identification each time they register. Everyone who registers must swear on penalty of perjury that they're a U.S. citizen, but four states have laws requiring you to show proof of citizenship when you register. Only Kansas is enforcing theirs, and it's being challenged in court.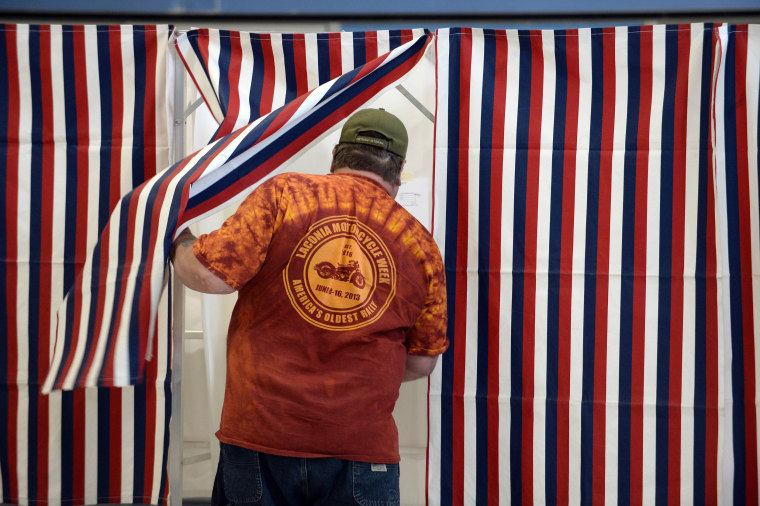 CASTING YOUR BALLOT:
How, where, and when do I vote?
We still think of elections as involving everyone going to the polls together on one day in early November. But in 2012, nearly one third of voters cast their ballots before Election Day. And that figure is likely to rise this year.
So there are several ways to vote. Find out which ones your states offers, then pick the method that best fits your needs.
— In-person early voting — some states call it "in-person absentee voting" — involves casting your ballot in person by going either to the polls or to your local elections office before Election Day. The dates, hours, and locations for early in-person voting vary from state to state and sometimes from county to county. In Iowa, for instance, it's already begun, while 11 states don't offer in-person early voting at all. Most early voting states offer weekend and evening hours to accommodate working people.
— Absentee voting is where you apply for a special absentee ballot (some states send them automatically to most voters), then mail it or bring it in to your local election office. Again, there's a lot of variance between states: Some let anyone vote absentee, while others require that you provide a good reason why you can't make it to the polls in person. The deadline to request absentee ballot also varies, but it's generally around a week before Election Day.
— Good old-fashioned voting in person on Election Day. Here, too, polling places open at different hours depending on the state.
If you vote at the polls, you'll likely need to go to your correct polling location (a few states let people vote in any precinct). You should receive something in the mail directing you to your polling location. You can also look it up online, or call your local election office.
Be warned that the process can take a half hour, or more if there's a line (in rare instances, it can take a lot longer.) So make sure to budget some time.
What do I need to vote?
Yet again, it depends on the state. Some have no identification requirements at all — your signature just needs to match the one on your voter registration form. A few states, like Wisconsin, require a photo ID issued by the state or the federal government, though some photo ID requirements have been blocked or modified by the court.
Keep in mind: Our election system is far from perfect, and it's not uncommon for would-be voters to encounter unanticipated problems at the polls. If you do, you should know that you always have the right to cast a provisional ballot. Then you'll need to return within a certain time frame after the election — again, it varies — with the required identification to ensure your ballot counts.
Be aware also that the rules for voting — when polls are open, what ID is needed, and more — can sometimes change even just weeks before the election, thanks to ongoing litigation over voting rules. So it's important to make sure your information is up-to-date.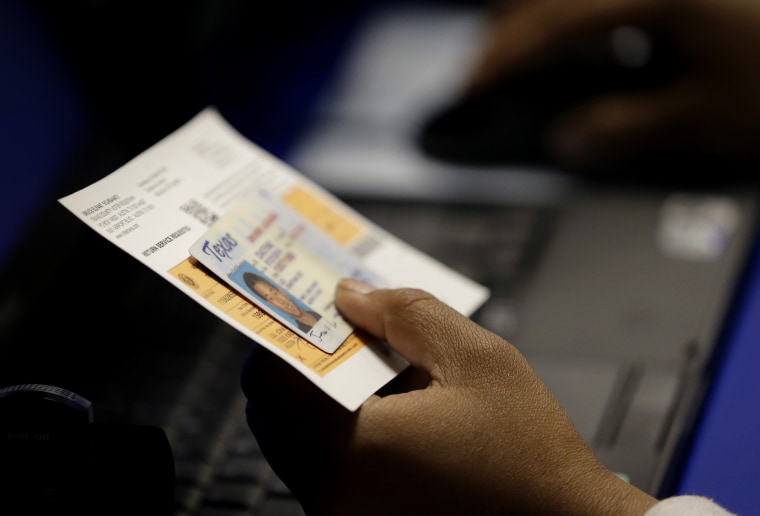 Now that you get the general idea, here are some links that can help you start the process.
— To print out a voter registration form via the website of the Election Assistance Commission (a federal agency that helps states run elections) go here.
— To learn about your state's rules for how and when to register and vote, and what kind of identification is required, go to this page on the EAC site, and then click on your state.
— To find out your state's deadline for registering to vote and requesting an absentee ballot, go to this page on the website of the non-partisan U.S. Vote Foundation.
— To find out about what identification, if any, your state requires, go to this page on the website of the Non-partisan National Conference of State Legislatures.
— To find out your polling location, go to this page on the website of the non-partisan Election Protection coalition. If you run into problems trying to register or vote, you can call the Election Protection hotline at 1-866-OUR-VOTE.