The sticky matter of immigration reform has long been splitting the Republican Party, as it wrestles with often-competing attempts to appeal to its political base while building trust with the ever-growing Latino voting bloc. But as the 2016 presidential race speeds closer, immigration will take an even more prominent role in plaguing the party's standard-bearers, forcing them to define their positions on an issue that has already caused some to squirm, pander and avoid.
Iowa, which hosts the first caucuses in the presidential nominating process in early 2016, includes a conservative yet fractious constituency that often chooses candidates who lean heavily to the right. Iowa Republicans are sure to quiz candidates about their positions on immigration – both on the president's recent executive order to offer deportation relief to some undocumented immigrants and on the larger question of comprehensive reform.
Steve Deace, a conservative syndicated talk show host, says immigration will be a "litmus test" for conservative caucus-goers who famously demand straight answers from candidates.
"I think it's the only reason (Florida Senator) Marco Rubio is not a front running candidate," Deace said.
Rubio has worked to repair the damage done to his reputation with the party's conservative wing after being a leader in the Senate's passage of comprehensive immigration reform last year. He has since walked back that position, saying that a comprehensive bill that addresses the 11 million undocumented is not the appropriate path forward.
"It may have cost Marco Rubio his presidential aspirations," Deace said.
Republican candidates will have to explain to voters where they stand on the issue and what they are going to do about the nation's estimated 11 million undocumented immigrants, Marlys Popma, longtime Republican activist in Iowa, said.
"It may have cost Marco Rubio his presidential aspirations," Deace said.
"I don't think it will fly to just say we don't like illegal immigration. They are going to have to come up with a set of solutions," Popma said.
That means that presidential hopefuls like New Jersey Gov. Chris Christie, who has refused to comment on the issue of immigration in recent months – even after Obama's executive action announcement and during a trip to Mexico – won't be able to hide from it.
The challenge for Republican candidates in a state like Iowa, with a conservative Republican base but few Latino voters – only 2 percent in 2012 - is to attract those voters in the primary without alienating the Hispanic constituency. More than seven-in-ten Latinos nationwide backed Obama in 2012 after he relieved many young undocumented immigrants from the threat of deportation. Obama's challenger, Republican Mitt Romney, received only 27 percent of the Hispanic vote after suggesting during his GOP primary that he supported the concept of self-deportation – making conditions so bad in the U.S. for immigrants that they chose to leave on their own.
Another challenge for Republicans is that Latinos appear to be unified on the recent president's executive action, which would protect nearly five million people from deportation. According to a recent poll by the pro-immigration group Latino Decisions, nine out of ten Hispanic voters approve of Obama's actions.
Republicans, too, are united – but on the other side of the issue. Even former Florida Governor Jeb Bush, who advocates for comprehensive immigration reform, issued a harsh statement after Obama's executive order announcement, saying that "President Obama has once again put divisive and manipulative politics before the sober leadership and sound laws."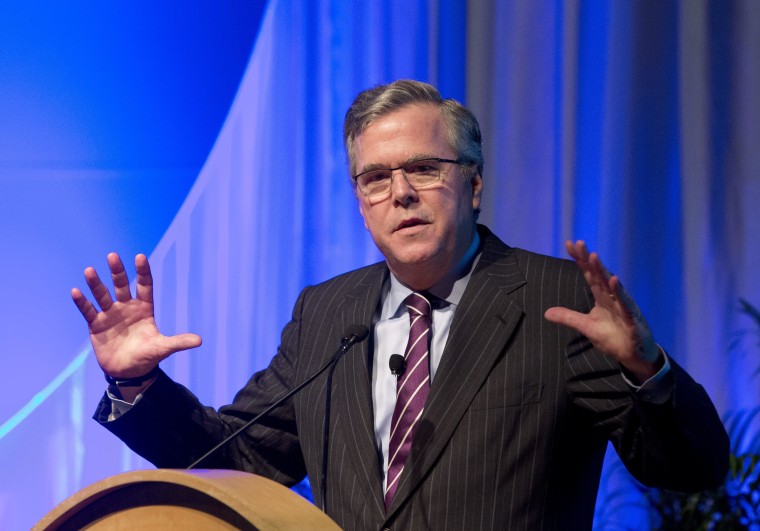 Even though candidates won't be able to escape opining about the issue, it remains a second-tier priority for most voters, experts say.
Doug Gross, an attorney who has worked on many Republican campaigns including as Iowa chairman for Mitt Romney's 2008 race, said immigration is like a yo-yo; when it's in the news, it rises in level of importance and when it's not in the headlines, it falls.
"The most important issues are jobs and the economy," he said.
The same is true in New Hampshire, which holds the nation's first primary shortly after the Iowa caucuses and where the Latino population is even smaller – only about 3 percent of the population. In the first two critical states in the Republican nominating process, taking a tough stance on immigration might be required to win but could have repercussions for the eventual nominee, who will have to face voters in swing states with large Latino populations.
In the Granite State, immigration proved to be a critical issue in the 2014 Senate race where Republican candidate Scott Brown focused on the perils of a porous southern border. While Brown lost his race to incumbent Democratic Sen. Jeanne Shaheen, New Hampshire political strategist David Carney said immigration was the reason Brown made the race competitive in the final weeks of the campaign.
As far as the presidential primary, Carney said it's not the issue on top of voters' minds.
"It's crazy if you think immigration is going to drive the election," Carney said.
Longtime Republican strategist Warren Tompkins said he doesn't think that immigration will be a major issue in the South Carolina primary, either, which will take place after New Hampshire's. He said the party is becoming more unified on the issue, in part because of Obama.
"I think the president's actions will do more to bring the Republican Party together more than anything we could have done," Tompkins said.
The former Romney campaign adviser said that South Carolina Senator Lindsey Graham's reelection campaign proved that immigration won't be a defining issue. Graham, a Republican, supported the Senate's comprehensive bill, but Tompkins said it barely was discussed on the campaign trail.
Still, political campaigns have been broken over the issue. Texas Governor Rick Perry supported the Texas version of the DREAM Act in 2002, which gives undocumented immigrant's in-state tuition for higher education. He saw his presidential aspirations fall apart after a debate in 2012 when he said of people who don't support the measure: "I don't think you have a heart." As he's gearing up for another presidential run, Perry has spent the past few months taking a tougher stance on immigration, focusing on border security and even deploying the Texas National Guard to the border to respond to the high numbers of unaccompanied minors who crossed the border this past summer.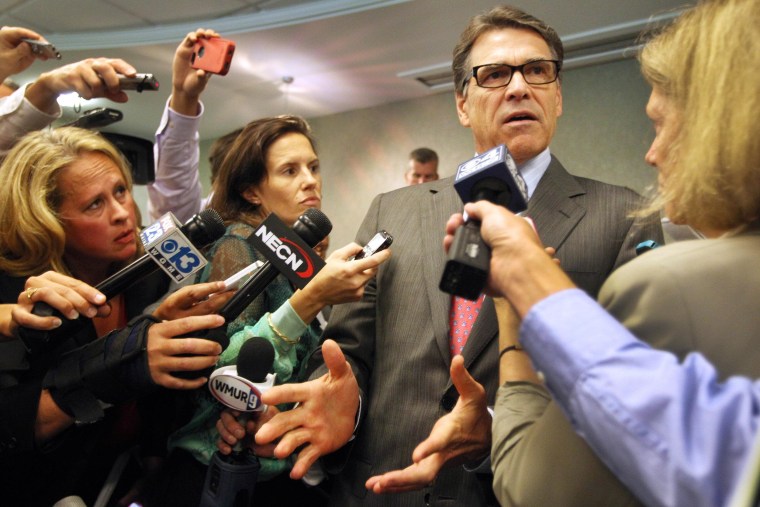 All the strategists in each state did agree on one thing, though - that Republicans must show that they have a plan to address the problem.
"The good news about winning is what we say matters. And what we do matters. And what we don't do matters," Tompkins said.
They also all agree that any Republican proposal – or action in Congress – must start with border security.