WASHINGTON — Former Attorney General Jeff Sessions, whom President Donald Trump ousted in 2018, lost his bid to reclaim his old U.S. Senate seat from Alabama.
Sessions conceded Tuesday night and urged Alabamians to stand behind former Auburn University football coach Tommy Tuberville as the Republican nominee.
The Associated Press called the primary contest for Tuberville, who had been endorsed by Trump, at around 8:20 p.m. local time. Polls closed at 7 p.m.
Sessions congratulated Tuberville in a speech to supporters in Mobile. "He is our Republican nominee," Sessions said. "We must stand behind him in November."
Trump tweeted an enthusiastic reaction. "Tommy Tuberville WON big against Jeff Sessions. Will be a GREAT Senator for the incredible people of Alabama," he tweeted in part.
The president also attacked Jones as a "terrible Senator."
The winner of Tuesday's runoff will take on Jones, a vulnerable Democrat in the Senate, in November. Jones won the seat in 2017 in a special election to replace Sessions after Trump tapped him to be his first attorney general.
Sessions held the Senate seat for 20 years, but he left it to serve as attorney general, a move that made sense after Sessions was the first senator to back Trump's presidential bid. Their relationship soured when Sessions wouldn't intervene in the investigation into Trump's 2016 campaign dealings with Russia.
Trump endorsed Tuberville in March and repeatedly attacked Sessions on Twitter, urging Alabamians not to send him back to Washington.
Polls had consistently shown Sessions trailing Tuberville, 65, an Arkansas native who has never held elected office.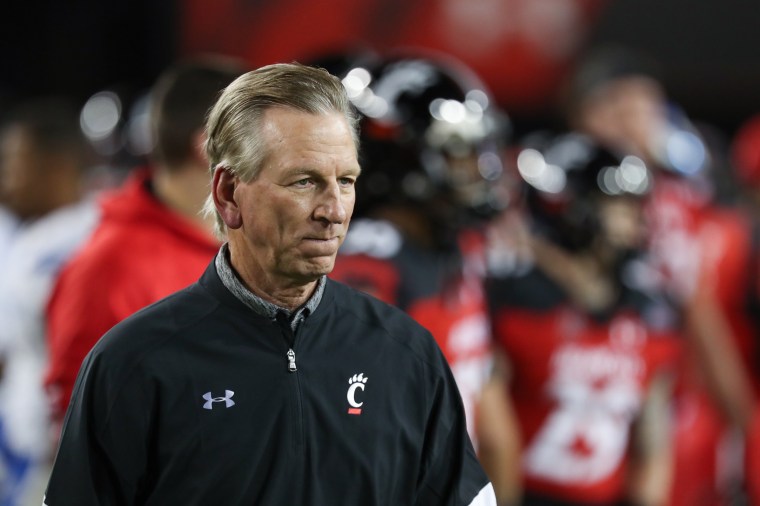 Tuberville congratulated Sessions and his supporters for a hard-fought campaign, and he said that despite the outcome, "now we're all on the same team."
"Being a football coach, I know when you get into a bowl game and you lose, one team moves on and the other one doesn't," Tuberville said. "But you're in the same conference, but you pull for each other, even after that."
Tuberville said he had recently spoken with Sessions, who he said pledged his support. Tuberville thanked Sessions for his many years of service to the state.
The winner of Tuesday's runoff will take on Jones, the most vulnerable Senate Democrat, in November. Jones won his seat in 2017 in a special election to replace Sessions after Trump tapped him to be his first attorney general.
Sessions was forced out as attorney general after months of public anger from Trump over his decision to recuse himself from Robert Mueller's investigation into Russian efforts to influence the 2016 campaign — a move the president never forgave him for.
Since Sessions announced he was running for the Senate seat, he had spent much of his time trying to convince his former constituents that despite Trump's repeated attacks against him — from calling him "slime" to "not mentally qualified" to "the biggest mistake" of his presidency — he could still be trusted to defend the president.
Sessions remarked on his relationship with Trump in his concession speech Tuesday night, saying his decision to recuse himself "saved the president's bacon."
"On recusal, I followed the law," Sessions said. "I did the right thing, and I saved the president's bacon in the process. Any other action to try to squelch an investigation in that environment would not have worked. It really would have been a catastrophe."
"I leave with no regrets," he said. "And I was honored to serve the people of Alabama in the Senate, and I was extraordinarily proud of the accomplishments we had as attorney general."
Download the NBC News app for breaking news and politics
Political strategists had said Tuberville's outsider status and his time as football coach at Auburn could help carry him to a win Tuesday.
"The outsider is now who has the upper hand in every race these days," said David Mowery, a political strategist based in Montgomery who has worked for Republicans and Democrats. "It's hard to turn that into a negative in 2020 Republican primaries."
Tuberville is also remembered "fondly from a time when Auburn football was successful," said David Hughes, a political science professor at Auburn University at Montgomery, "and people in the South really do take SEC football seriously."
Sessions and Tuberville entered the runoff after neither won a majority in the March 3 primary, with Tuberville leading with 33.4 percent of the vote and Sessions coming in second at 31.6 percent. The runoff was initially scheduled for March 31, but it was delayed because of the coronavirus pandemic, prolonging the race by more than three months.
In Texas, former White House physician Ronny Jackson won the Republican nomination for a U.S. House of Representatives seat, the AP reported.
Jackson, a retired Navy rear admiral, defeated Josh Winegarner in a primary runoff in the deeply red Texas Panhandle, the AP reported.
Also in Texas in a Democratic primary Tuesday, MJ Hegar, a former Air Force helicopter pilot who nearly won a House seat in 2018, beat state Sen. Royce West to secure the nomination for U.S. Senate, according to the AP.
The primary was to determine which Democrat would face Republican incumbent Sen. John Cornyn.
Lauren Egan reported from Washington and Phil Helsel from Los Angeles.