WASHINGTON — Leslie McCrae Dowless, the man at the center of election fraud allegations that have roiled North Carolina's 9th Congressional District, has a long and colorful history as a political operative in the district.
The candidates he works for often perform better than expected among absentee voters in one of the district's counties, one reason he's been hired by a variety of political campaigns over the years.
But public records paint a more complicated picture, linking him to past accusations of improper ballot collection and showing he spent time in prison on a felony fraud conviction unrelated to elections.
Dowless has come under increased scrutiny since the North Carolina State Board of Elections and Ethics Enforcement voted not to certify Republican Mark Harris's apparent 905-vote victory over Democrat Dan McCready in the 9th district congressional race. The board, a state agency charged with the administration and certification of elections, instead called for a public hearing by Dec. 21 to investigate "claims of irregularities and fraudulent activities related to absentee by-mail ballots."
Under state law, the board has the power to order a new election in a given contest if it determines there were enough widespread "irregularities or improprieties" to "taint the results of the entire election and cast doubt on its fairness."
On Friday, the board publicly named Dowless a person of interest in its investigation although it has been looking into activities surrounding Dowless since at least 2016.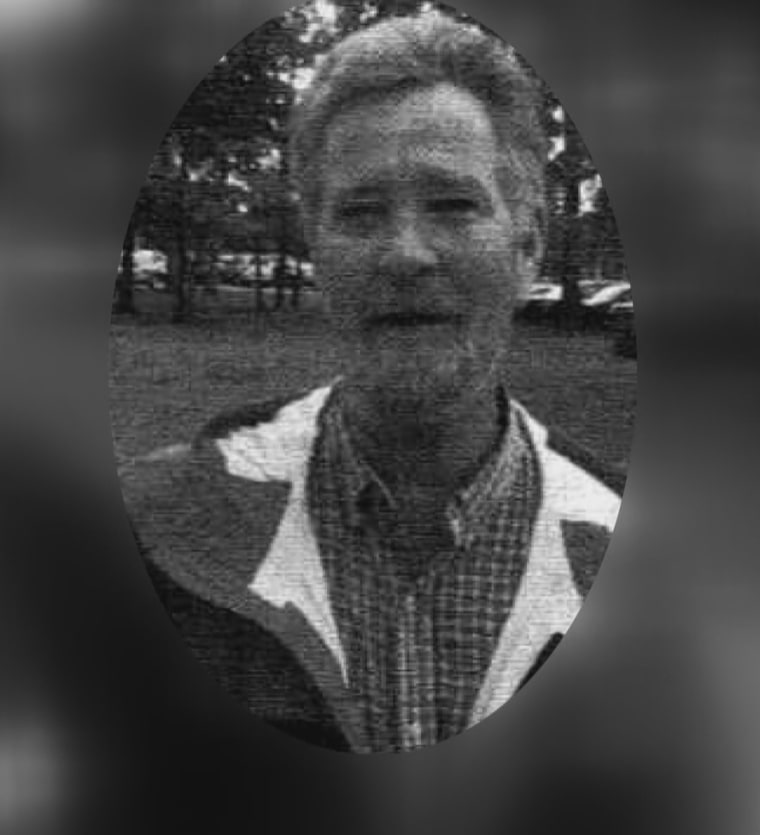 Much of the concern from this past election center on Harris's commanding advantage in absentee ballot results in Bladen County, a rural area between Fayetteville and Wilmington in the southeastern part of the state.
The Republican won more than 61 percent of Bladen County's mail-in ballots, a puzzling margin considering just 19 percent of accepted mail-in ballots belonged to registered Republican voters.
Other possible anomalies in the absentee ballot data, including in nearby Robeson County, have also raised questions among experts and investigators.
Dowless's stated specialty is his "get-out-the-vote" efforts, specifically with absentee ballots in Bladen County.
And his candidates have been successful there — a Washington Post analysis found that at least five candidates who Dowless worked for since 2010 performed markedly better on mail-in absentee ballots from Bladen than they did outside of the county.
One of those races was the 2018 Republican primary, where Harris dethroned incumbent Rep. Robert Pittenger, helped by winning 437 of the 456 Bladen County absentee ballots. Harris won the district by 829 votes overall.
Red Dome Group, an area political consulting firm, assisted the campaign during the primary and general elections on a variety of tasks, including with the press, strategy and specific outreach efforts for absentee voting in Bladen County. New federal election filings show that Red Dome specifically conducted "Bladen absentee" work. The campaign still owes Red Dome more than $34,000 for that work, the filing shows.
Red Dome hired Dowless as an "independent contractor," the organization's founder, Andy Yates, confirmed to the Charlotte Observer.
Documents released by the board of elections point to Dowless as the central figure in an absentee-ballot harvesting operation, where handful of people were requesting absentee ballots for voters and then paid associates subsequently signed those ballots certifications as witnesses.
According to an NBC News analysis of Bladen County Board of Election documents released by the state board, Dowless turned in 590 absentee ballot request forms from late August to late October 2018. A Jessica Dowless turned in another 185 applications. The entries on the document were handwritten, with signatures for both Dowlesses.
Links to McCrae Dowless are also seen on completed absentee ballot certifications, which witnesses must sign to ensure the ballot was filled out accurate to the voter's wishes.
At least 86 returned ballots include witness signatures from those with ties to Dowless—either those who share a last name with him or have been linked to him in some capacity. By state law, two witnesses must sign a certification affixed to the outside of a mailed-in ballot.
Cherly Kinlaw and Ginger Eason, who signed multiple ballot certifications, told WSOC TV that they worked for Dowless.
Jessica Dowless and Sandra Dowless also signed a handful of absentee ballot certifications.
Dozens of certifications were also signed by Lisa Britt. Under her signature, Britt lists the same address as Sandra Dowless, her mother and McCrae Dowless' ex-wife. But residents of their public housing complex say she only sometimes stays there.
It is not illegal to request absentee ballots for numerous voters, nor to sign as a witness to dozens of returned ballots — although there are some restrictions that bar candidates and campaign staff, or certain senior-care providers from serving as witnesses.
But it is illegal if witnesses sign certifications for ballots that were not completed by the voter. It's also illegal at any point for a third party to take possession of a voter's ballot.
So far, there have been multiple allegations of illegal activity.
In their interviews with WSOC TV, both Kinlaw and Eason said that Dowless paid them to pick up absentee ballots from voters. The two women said they were unaware that was against the law.
Two Bladen County voters told NBC News that Britt came to their homes to collect their absentee ballots as well, a charge that Britt denied to Buzzfeed News.
Britt also appears to have signed her name on Robeson County ballot certifications.
Dowless did not respond to multiple attempts by NBC News to reach him for comment, but he previously denied wrongdoing to the Charlotte Observer.
Red Dome did not responded to requests for comment, but has also previously denied knowledge of wrongdoing.
The state board of elections has subpoenaed the Harris campaign and Red Dome, along with the campaign of Bladen County Sheriff James McVicker, who has also worked with Dowless, in connection with its investigation.
There are links between Harris and Dowless outside of Red Dome too, but no evidence that the candidate knew about any improper ballot handling.
Pete Givens, a former Republican candidate for the Charlotte City Council, told NBC News that Harris took him to meet Dowless, where Dowless described his strategy to hand out absentee ballot request forms.
Givens said that everything Dowless described to him during that meeting was within the law and that he was unaware of Dowless's criminal history. But while Givens briefly paid Dowless for help with the process, no Dowless associates every worked for Givens' campaign and Givens stopped using those methods after a few months because it wasn't working for the campaign.
Harris released a video statement on Twitter on Friday that said his campaign is cooperating fully, and that he was unaware of any wrongdoing.
"If this investigation finds proof of illegal activity on either side, to such a level that it could have changed the outcome of the election, then I would wholeheartedly support a new election to ensure all voters have confidence in the results," he said.
The latest controversy is not Dowless's first brush with either the law or accusations of mishandled ballots.
After Dowless won reelection to the Bladen County Soil and Water Conservation Board in 2016, an unpaid position, he filed a complaint with the North Carolina Board of Elections alleging possible absentee-ballot fraud by his opponents. While he won his seat convincingly, his top opponent won more than 29 percent of the vote as a write-in candidate.
But two voters also filed complaints to the board in that race claiming impropriety by those linked to Dowless.
One said that after a Dowless associate helped her family fill out absentee ballot request forms, they never received those ballots. When they tried to vote in person, they were told they couldn't because they had already voted by absentee ballot.
The second complaint by a voter whose absentee application was signed by a Dowless associate claims that another man briefly took possession of her family's ballots because he said he had to show them to his boss to get paid. He ultimately did not return the ballots within the window he promised to, but it was unclear if he ever did so.
When questioned by the state board of elections about those complaints, Dowless denied wrongdoing, but showed little familiarity with the complaint he filed against his opponent.
He went on to deny paying staffers for each ballot they requested, directing staffers to either fill out another person's ballot or asking his associates to take possession of another voter's ballot.
The board said Friday that it's been investigating possible irregularities since.
The episode was covered by the radio show This American Life on WBEZ Chicago at the time.
Just weeks before the 2018 election, the board mailed letters to Bladen County voters who had requested absentee-by-mail ballots warning them not to let someone fill in or turn in their ballots.
A source familiar with the investigation who requested anonymity told NBC News that the letter was sent in direct response to tips of an alleged scheme by Dowless.
Decades earlier, Dowless pleaded guilty to felony insurance fraud in 1992, and to bouncing $1560 and $15 checks, according to court documents.
In 1991, the Fayetteville Observer reported that Leslie McCrae Dowless and his wife, Sandra Kay Hooks Brown Dowless were accused of taking out a life insurance policy on a dead former employee of Dowless. To obtain the policy, he was accused of forging the dead man's signature and fraudulently dating it to days before his death.
The alleged scheme was briefly successful, as the couple received a check for more than $163,000 from the insurance company, the paper wrote.
The North Carolina Department of Public Safety's Offender registry shows that Dowless served six months in jail on the insurance fraud charge, which was served concurrently with shorter sentences for a worthless check.
--Rich Gardella contributed from Washington, Leigh Ann Caldwell contributed from Bladen County, NC and Steve Swicegood contributed from Charlotte