LAS VEGAS — Lesia Romanov, the assistant principal at an at-risk elementary school on the outskirts of town, is running for the Nevada state assembly against a brothel owner and self-proclaimed pimp, Dennis Hof.
The paradox could not be greater. And for women in Nevada — and across the country — the opportunity for political advancement in this year's election season is growing by the day.
Hof, the owner of the infamous Bunny Ranch brothel calls himself the "Trump from Pahrump," but in a year when women are running for office — and winning — in record-breaking numbers, this race is a test of Trump-style politics in the era of the Women's March and the #MeToo movement.
Romanov says that despite her uphill chances in the solidly Republican district that stretches from the outskirts of Las Vegas to rural Pahrump, women of all political stripes are taking stock in her campaign.
"I'll tell (people) my opponent and it's like a gasp. People don't just say 'I'll support you,' they're like 'What can I do for you? You're mine. Whatever you need I'm there for you!'" Romanov enthusiastically said. "It's been amazing."
What makes Romanov's race even more notable is that Nevada women are on the verge of breaking a major barrier. The state could be the first in the nation to have a female-majority legislature by the end of this year's election cycle. Of the 42 seats in the state assembly, women are running for 31, and seven women are running for the state Senate's 10 open seats.
That would be quite a feat considering only 25 percent of state legislators in the U.S. are women, according to Rutger's Center for American Women and Politics.
Currently, women make up 38 percent of Nevada's legislature. Only Arizona and Vermont have a larger percentage, both at 40 percent. Because so many women in Nevada won their primary races in June, the coming election puts the purple state that voted for Hillary Clinton in 2016 within reach of breaking the barrier. (If enough women win their primary on Tuesday in Arizona, women there could also be in position to break the majority threshold.)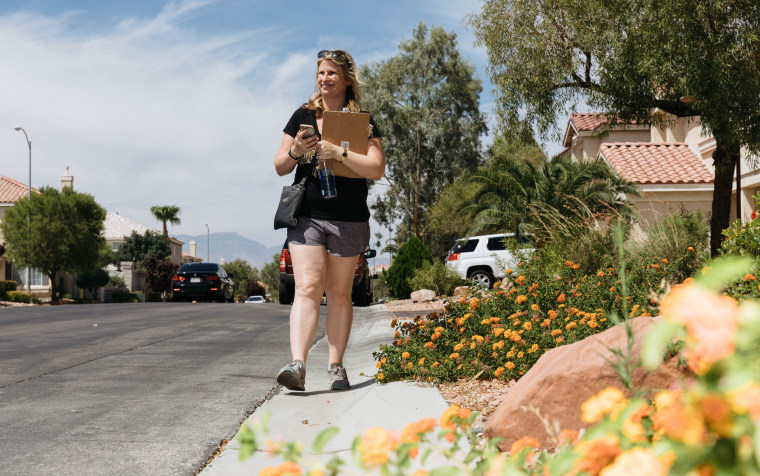 At the home of Clark County Commissioner Chris Giunchigliani on a warm desert evening, a dozen female candidates mingled with nearly a hundred, mostly female, voters. Giunchigliani said to applause that Nevada could be the first state in the country to reach the critical gender milestone. And she credited the national environment for the surge of women candidates.
"It's about making it a kinder more respectful process. And you know right now at the national level, we don't have that. There's meanness out there and we don't need them to bring it into our house," Giunchigliani said. "We want a kinder, gentler nation where we respect each other's difference in the right way, and I think women can bring that element and that conversation."
Republican women are also running, but most are Democrats, including first-time candidate Julie Pazina, who said the national rhetoric pushed her to run for her state Senate seat.
"Watching 2016 and just the divisiveness, the lack of civility, the hateful rhetoric was so frustrating that I felt like if I don't get off the sidelines now and be a voice for other people, then when? If I don't do this now, when?" she said.
Pazina, who works as a national sales director for a temporary utility contractor for trade shows and conventions, is running for an open Senate seat previously held by the Republican minority leader. It is one of a handful of the 63 total seats in the legislature that would have to flip from male to female to give women a majority.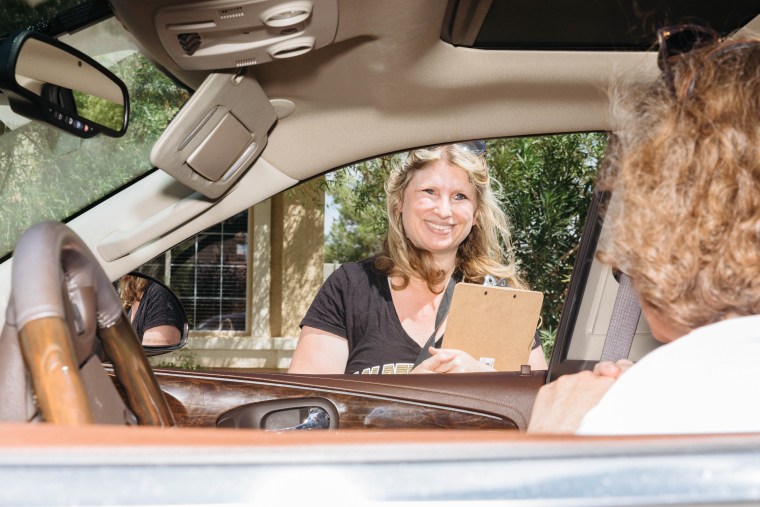 Pazina said it's more than breaking a barrier; it's about the results she says women can deliver to Nevadans. She says more women in office results in legislation that benefits women and families. She wants the help increase renewable energy, expand Nevada's tourism footprint, ensure that the education system is top-notch and increase access to affordable health care.
"We bring our values to the table," she said.
Romanov, also a first-time candidate, said that while she wasn't expecting to run against Hof — who won his primary against two opponents, including the incumbent — his presence in the race has motivated women.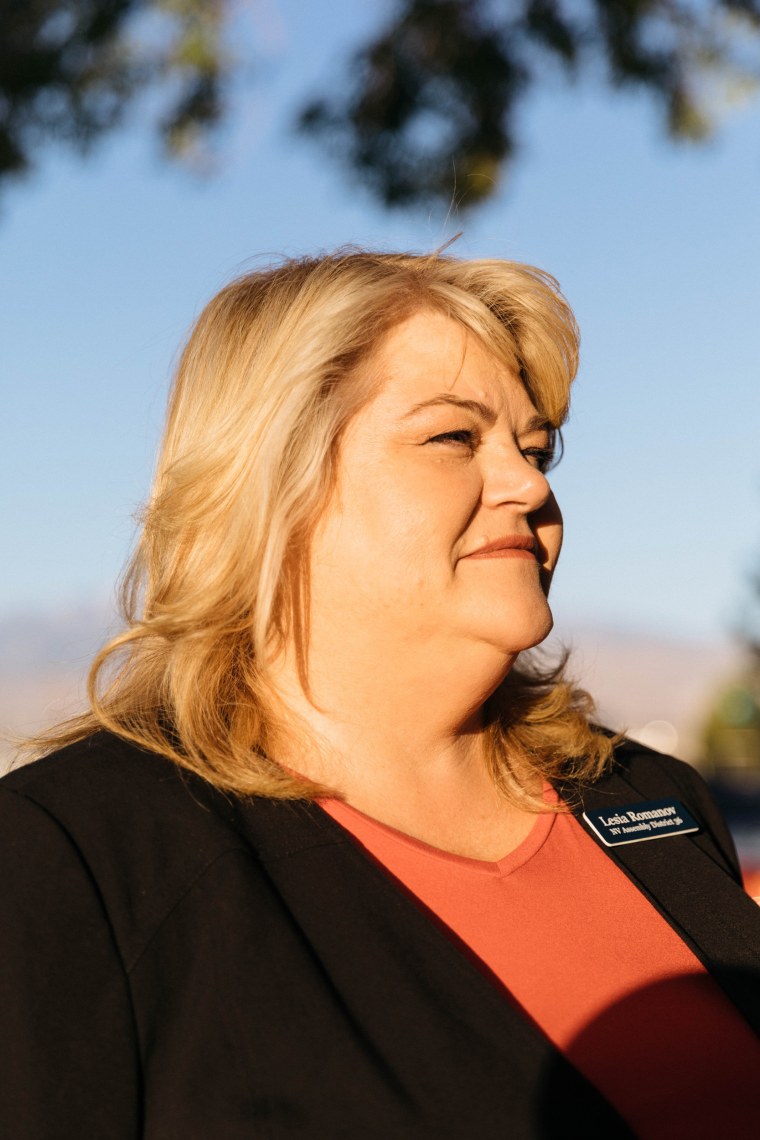 The final nudge she needed to jump in the race was last year's mass shooting at a high school in Parkland, Florida. As an educator, she said she wanted to represent the positions of her teachers and students and their families. But unexpectedly she has become an advocate for women, including survivors of sex trafficking and exploited and abused brothel workers.
"The #MeToo movement and women's rights have become huge," Romanov said of her campaign. "We don't need scandal in Nevada. We don't need all that drama. We just want to do what's best for the people, and that's why I'm here."
Pazina says she feels the importance of her candidacy, especially when such a barrier can be broken. She tells the story of one household she visited where she asked a little girl if she wanted to run for office some day. The father chimed in and said, "Oh she can't do that." Pazina called the exchange "heartbreaking."
"It's also part of what she inspires me about maybe being the first female-majority legislature," Pazina said. "Little girls might hear something from their parents, but they see role models or they see that potential on the news of so many women being represented in the state of Nevada and they realize, 'I can do that one day.'"