Kentucky Senator Rand Paul is launching his presidential campaign, but before he even said a word at his announcement Tuesday, the campaign store opened with dozens of ways to show support.
Here are some of the most noteworthy:
1. A tool to cover your laptop camera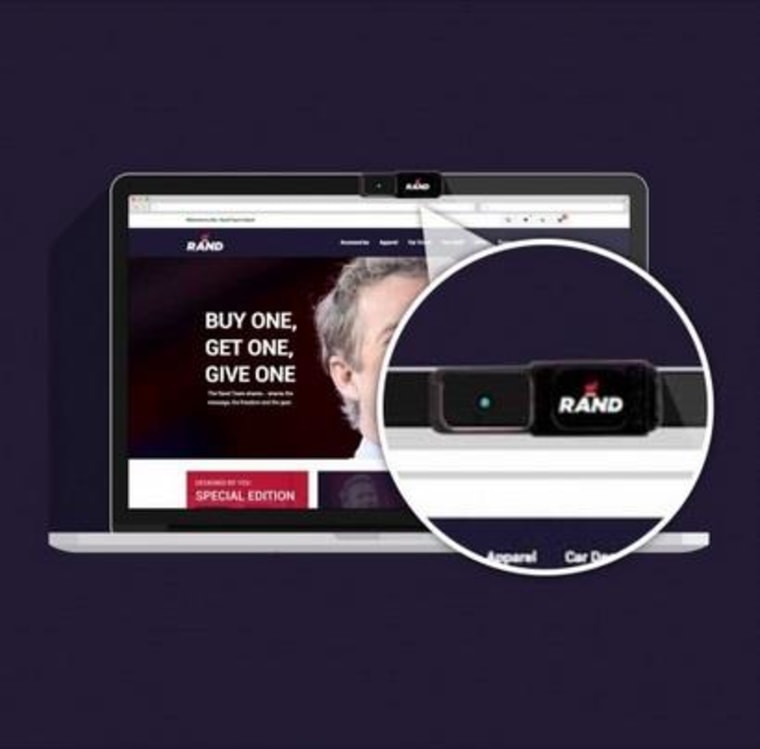 Paul is known for his strong stance against NSA surveillance and advocating for personal liberties. Now, using this cover, supporters can make sure they're not being watched while supporting the campaign at the same time. Two birds, one stone.
2. An eye chart from Rand Paul, your friendly ophthalmologist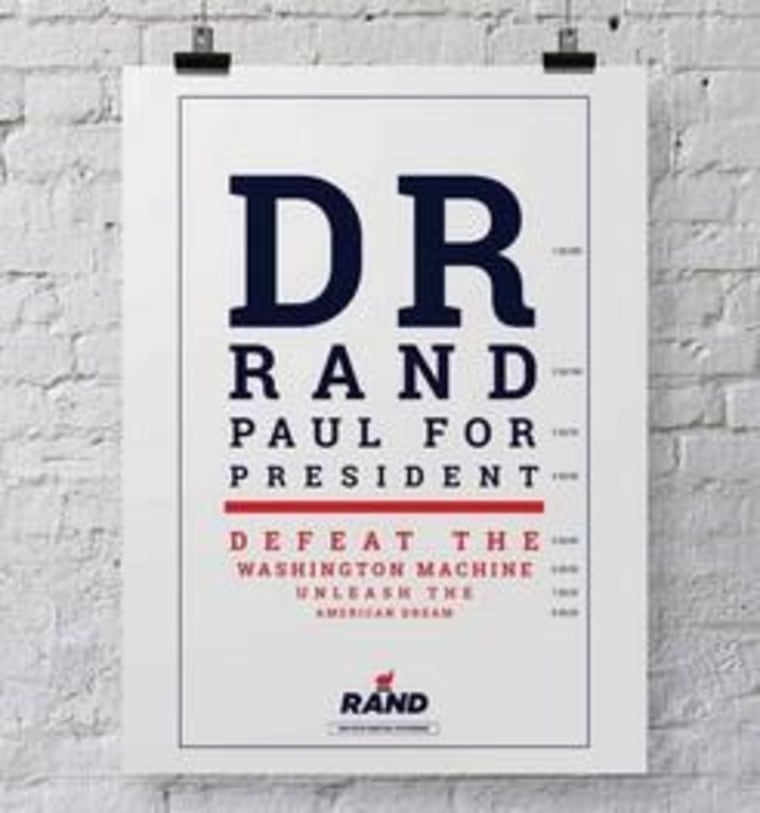 Before his career in the Senate, Rand Paul spent 18 years as a physician with his own ophthalmology practice and is known for his pro bono work in Kentucky and abroad. To add to the irony, the poster is on sale for $20.16.
3. A cornhole board for your political tailgates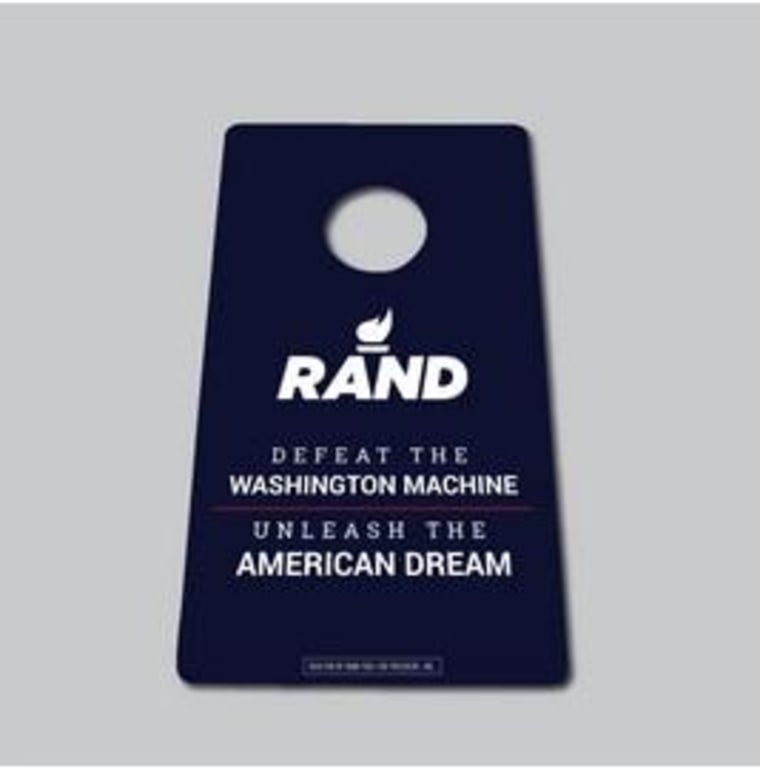 Politics ain't beanbag.
4. A 2' x 3' Birthday Card of Rand Paul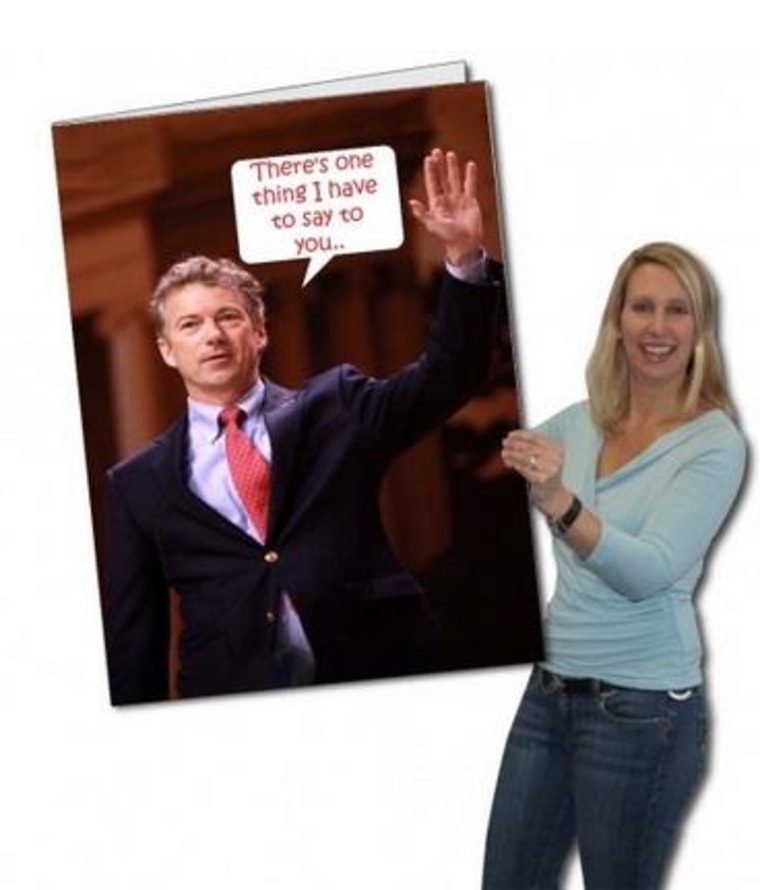 Spoiler: The inside reads: "May your birthday be the best ever!"
6. A car floormat -- for Standing with Rand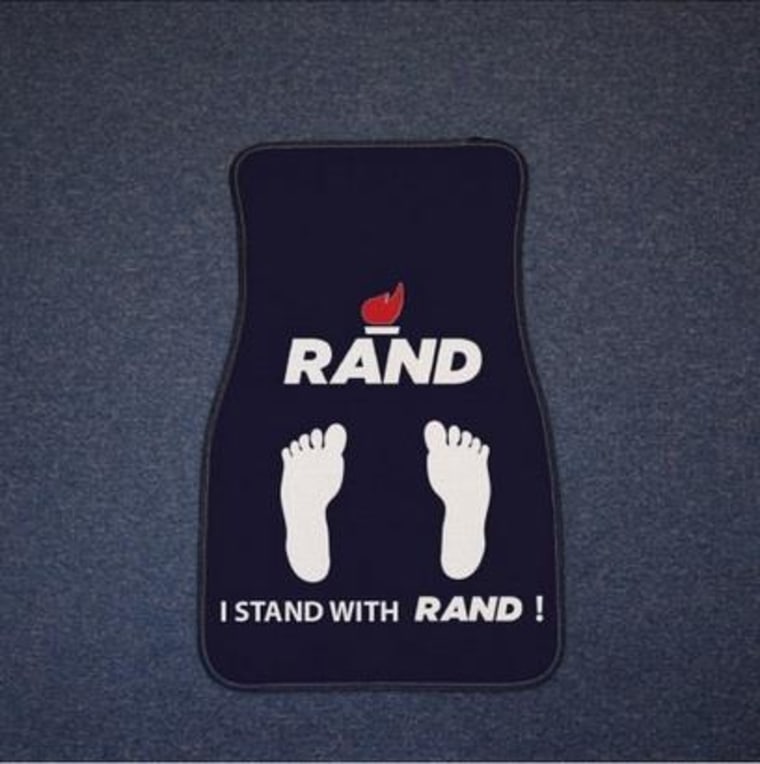 "These durable, full color car mats will protect your car and protect your Constitution," the web site boasts.
6. Rand on a Stick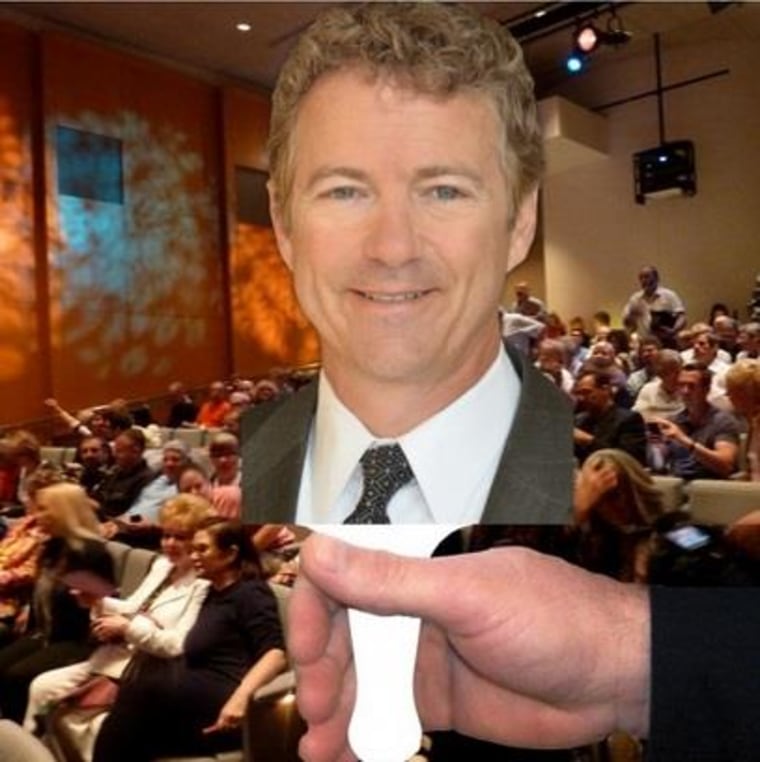 Like a Flat Stanley, but more freedom-y.
7. 'Don't Drone Me Bro' Shirt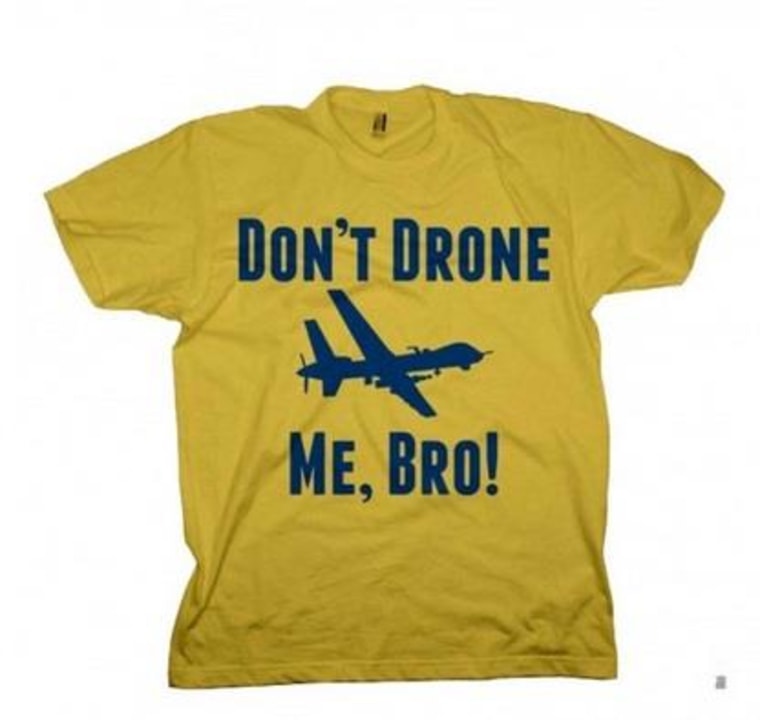 At CPAC in 2013, Rand Paul was interrupted mid-speech when an audience member yelled "Don't Drone Me Bro." The line fits perfectly with the Paul campaign and his 13-hour filibuster on the Senate floor calling for the federal government to ban any potential drone use on American soil.