WASHINGTON — Rep. Darrell Issa of California, one of the most prominent and endangered Republicans in Congress, has decided not to run for re-election in November, becoming the latest in a string of vulnerable GOP incumbents to retire ahead of midterm elections expected to favor Democrats.
Issa, who made a national name for himself as an Obama administration antagonist while leading a House investigative committee, will not seek a 10th term.
"Throughout my service, I worked hard and never lost sight of the people our government is supposed to serve," Issa said in a statement. "Yet with the support of my family, I have decided that I will not seek re-election in California's 49th District."
With many observers expecting a Democratic wave in November, some vulnerable Republicans are rushing to get out of the way, leaving behind open seats.
On Tuesday, another Southern California Republican, Rep. Ed Royce, who chairs the Foreign Affairs Committee, announced he would not run for re-election, and Republicans worry more are coming soon.
"Right now, Republicans need to be careful that this doesn't turn into a tsunami of retirements," former GOP Virginia Rep. Tom Davis told NBC News. "This should be a wake-up call to leaders."
Nine months out from the election, more Republican incumbents have already said they will retire this year — 18 so far — than the 11 Democrats who did so ahead of the 2010 midterm elections, which swept Republicans into power, according to a former Democratic campaign official.
"California Republicans clearly see the writing on the wall and realize that their party and its priorities are toxic to their re-election chances in 2018," said Drew Godinich, a spokesman for the Democratic Congressional Campaign Committee.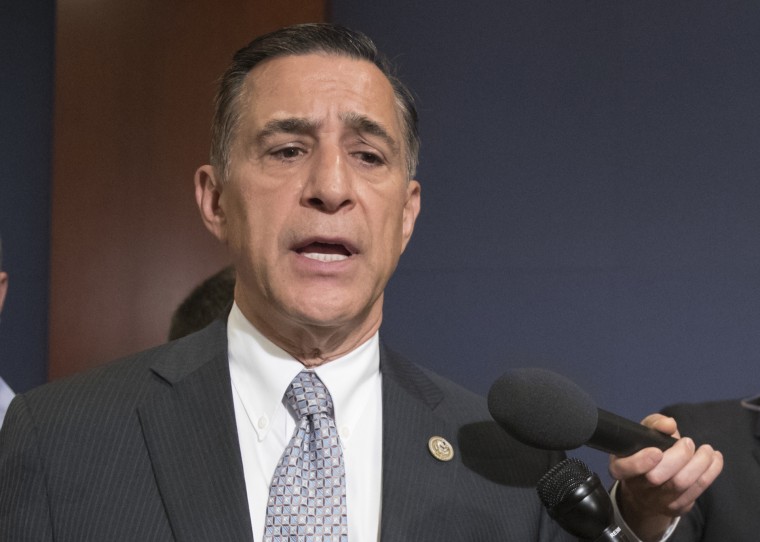 Republicans, unlike Democrats, cap the amount of time members can spend as chairmen of congressional committee. For senior members like Royce, whose tenure leading the Foreign Affairs Committee was coming to an end, losing the gavel may be enough to convince them to leave Washington.
Retiring lawmakers have expressed frustration with the term-limit system and Congress in general in an era when little gets done and power tends to be centralized in the hands of a few party leaders.
Some are seeking higher office, like Rep. Martha McSally of Arizona, who is expected to soon vacate her seat and run for the Senate seat now held by retiring Sen. Jeff Flake, R-Ariz.
But other Republicans are calling it quits in a sign they're not too confident about being in the majority next year, including leaving eight seats that in districts Hillary Clinton either won or narrowly lost in 2016.
Democrats need to win 24 seats to flip the House and the president's party has lost an average of 32 in every midterm election since before the Civil War. In just two extreme instances — during the Great Depression and after the Sept. 11 attacks — has the president's party picked up seats in their first midterm.
Issa, who is the wealthiest member of Congress, was nearly unseated in 2016 when Democrat Doug Applegate came within 2,000 votes of beating him. Applegate quickly declared he would mount a rematch in 2018, but two other well-financed Democrats have also jumped into the race.
Republicans vowed to defend the seat, hoping a divisive Democratic primary will make up for the headwind they face.
"We look forward to facing whoever limps out of the Democrats' battle royale: black and blue, and broke," Rep. Steve Stivers, R-Ohio, who chairs the National Republican Congressional Committee, said in a statement.
Republican defenses are already spread thin as Democrats have targeted a whopping 91 districts and both Issa and Royce's seat are in major media markets, making them expensive places to run in.
Both were entrenched incumbents with millions in the bank and the potential to raise more, so supporting fresh GOP candidates will be tougher.
Orange County was once a fabled Republican stronghold, but Hillary Clinton became the first Democrat to win the affluent area since the Great Depression as it veered away from Donald Trump.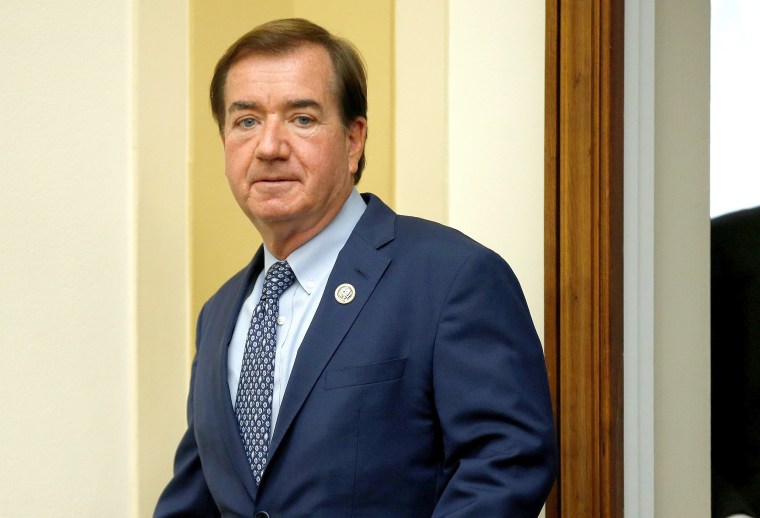 Now it's ground zero in Democrats' effort to retake the House, as they aim to capitalize on the suburban backlash to Trump as seen in elections last year from Virginia to Alabama.
Democrats are targeting 10 GOP-held seats in California, including Issa's and three neighboring districts held by Republican Reps. Mimi Walters, Dana Rohrabacher and Duncan Hunter.
Clinton won Issa's district in 2016 by over 7 percentage points against Trump even though Mitt Romney beat Barack Obama there by a similar margin in 2012.
Issa tried to moderate his image in recent years and was one of just 13 Republicans to vote against the GOP tax plan last month. He even put photos of Obama in a 2016 campaign mailer, despite having used his position on the House Oversight Committee to criticize Obama, whom Issa accused of being the most corrupt president in modern history.
"Our message to all remaining members of California's Republican congressional delegation is simple: Your days are numbered," said Eddie Kurtz, executive director of the Courage Campaign, a California-based progressive group.
Southern California Republicans have been under constant pressure since Trump's election. Democrats saw an opportunity early and opened a field office in the area last year, and protests by liberal activists have been a near-constant nuisance.
But none faced quite as much pressure as Issa, whom many argued was the single-most endangered Republican in the country.
On Tuesday, the local chapter of the liberal group Indivisible even held a mock retirement party for him.