It was a banner year for sleaze in Alabama politics in 2016.
Springtime brought Alabama voters audio recordings of their married governor, Robert Bentley, telling his mistress how he likes to "put my hands on your breasts." And they learned about how he used state resources to cover up the affair, including sending a state helicopter to retrieve his wallet after a fight with his wife.
In the summer, they saw the powerful Speaker of the State House of Representatives sentenced to four years in prison after presiding over what one prominent commentator called an "orgy of greed and corruption like we have never seen."
Come fall, Alabamians watched as the chief justice of the state Supreme Court was found guilty of violating multiple judicial canons and suspended from the bench for refusing to follow a U.S. Supreme Court decision.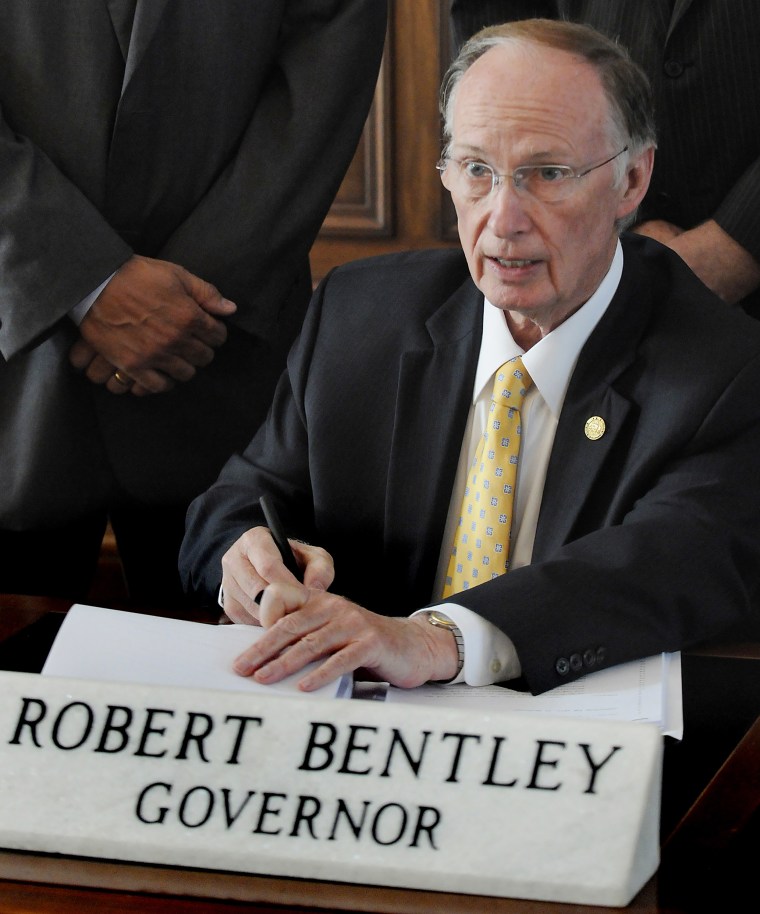 And even before those scandals decapitated all three branches of government in less than a year, Alabama was ranked in the top 10 on public corruption convictions, awarded a D+ on ethics by the Center for Public Integrity, and found to be one of the "most corrupt" states in the country by a 2014 Harvard Study.
All that may help explain why some Alabamians seem to have shrugged off the scandal involving Republican Senate candidate Roy Moore and his alleged sexual misconduct with teenage girls ahead of the December 12 special election.
Inured by years of scandal and sleaze some Alabama voters have become oblivious to politicians' foibles — as long as those officials are with them on the issues.
"Alabama traditionally has a cynical political culture in which the people seem to neither think much of nor expect much from their leaders," said Glen Browder, a former Democratic congressman from the state. "They expect politicians to be crooked."
Browder, who taught political scientist at Jacksonville State University before entering politics, said the culture of transactionalism can be traced back to the state's founding as a haven for wealthy plantation owners, rather than as a bastion of good governance.
Former Gov. George Wallace, the populist segregationist, brazenly brushed off criticism about giving state jobs and contracts to friends by saying, "Who do you think I ought to give it to, my enemies?"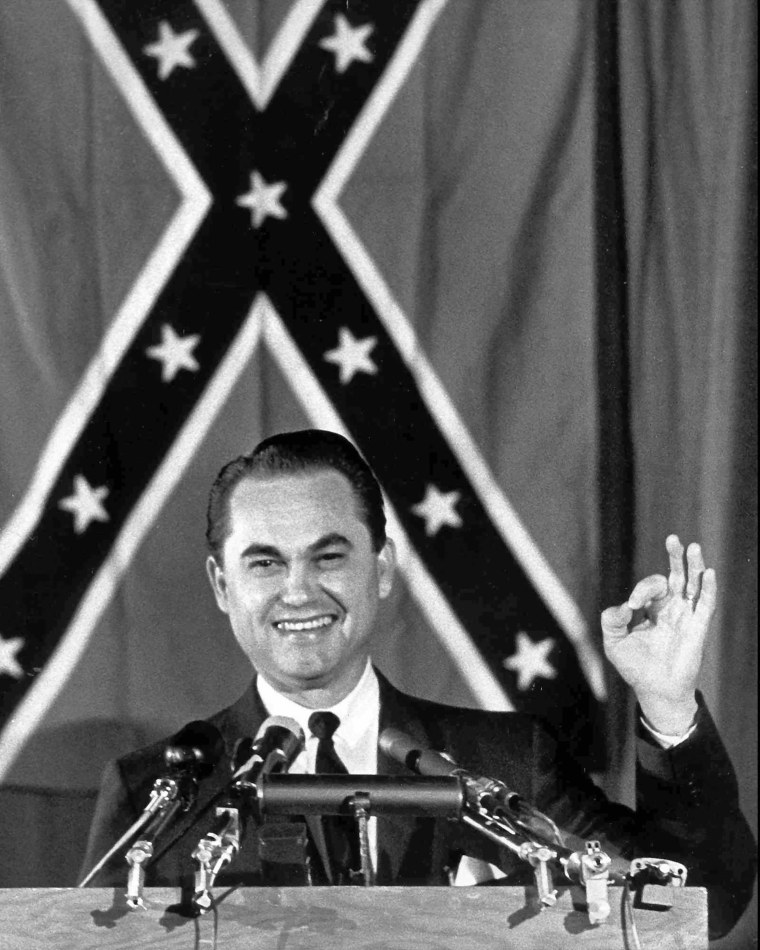 And cynicism mixes well with partisanship. If everyone's a crooked, why not vote for the guy you like anyway?
"By the time election day is here, they will come to terms with it and hold their nose," Browder said, speaking generally and not specifically about the Senate contest.
Alabama may not have quite the lowly reputation of its neighbor Louisiana, but corruption, wrote columnist John Archibald, is "as Alabama as laundry detergent and toilet paper on a stick," referring to the University of Alabama signature tailgating gear.
Three of the state's last six governors were convicted or pleaded guilty to criminal charges, including one, Guy Hunt, who used $200,000 in inaugural funds for personal items, including a cow for his farm and a marble shower for his home. After serving his term and receiving a pardon, he even tried to run again.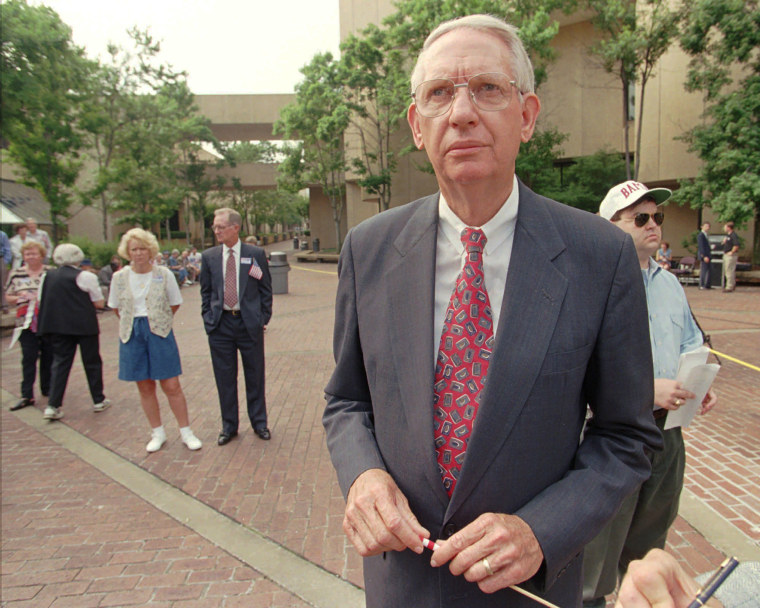 In 2011, a federal appeals court suggested that the Jefferson County Commission, based in the state's largest city of Birmingham, should be added to the dictionary "as a helpful illustration" for the word "kleptocracy."
Over five years, "five members or former members of the commission that governs Alabama's most populous county committed crimes involving their 'service' in office for which they were later convicted in federal court. And the commission has only five members," wrote Judge Ed Carnes on behalf of the 11th Circuit Court.
In September, Oliver Robinson, a former guard for the San Antonio Spurs who was elected to the Alabama state legislature as a Democrat, pleaded guilty to multiple charges related to a secret deal he cut to fight environmental action on behalf of a coal mining company. He'll be sentenced on Thursday.
Jeff McLaughlin, a former Democratic state representative who has been dubbed "the last honest politician in Alabama," said voters too often shrug off bad behavior.
"Obviously they do, or this wouldn't be a close race," he said of the Senate election pitting Moore against Democrat Doug Jones. "It's mind-boggling to me, Doug Jones ought to be 20 points ahead."
When McLaughlin arrived at the state Capitol, he said he was shocked to receive three separate offers to essentially launder money through his campaign (legally) in his first two weeks. Later, he was propositioned with an explicit quid pro quo minutes before the vote in question.
"By that time, I had the reputation for being a bit of a goody two-shoes down there," he told NBC News. "And they still offered me that money. So I thought, what are they offering the other guys?"
These days, that's Republicans, who remain firmly in control of the State House, but before them it was Democrats who faced faced limited consequences as their pols kept ending up in legal trouble.
Kyle Whitmire, a columnist for AL.com who frequently chronicles the icky-but-technically-legal parts of Alabama politics, blames ethics watchdogs, the media, and voters for setting too low a bar for their leaders. "(W)e've made the Gray Zone a comfortable place," he wrote.
That Gray Zone includes lawmakers using campaign money for personal expenses, special interest-funded junkets, and even scoring below-market tickets to the Iron Bowl.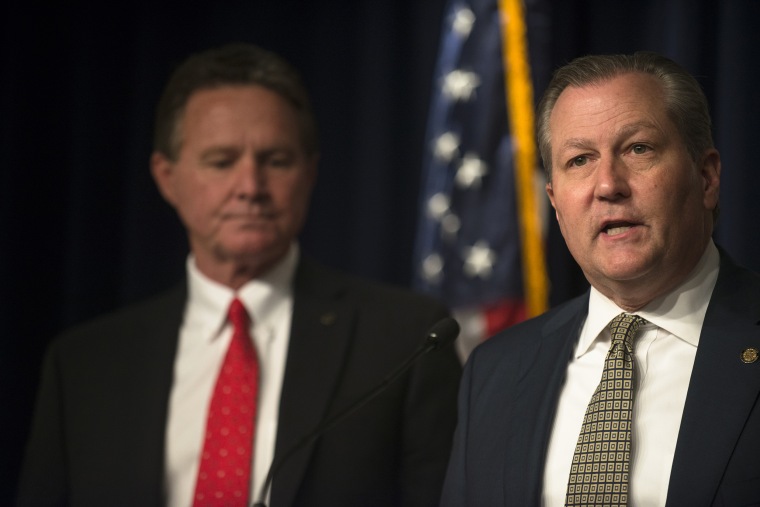 House Speaker Mike Hubbard, who brought Republicans into power for the first time in 136 years in 2010, was easily reelected in his district two months after being indicted on 23 corruption charges in 2014. Then he was elected Speaker of the House 99-to-1 by his colleagues, with support even from Democrats in the minority.
And, of course, there's Moore.
He was elected to the State Supreme Court, removed from office, then elected again, and removed again in 2016 for refusing to follow the Supreme Court's gay marriage ruling. Now, a year after he followed former Gov. Bentley and Speaker Hubbard out the door, Moore is regarded as the favorite to win the state's Senate seat.
"I hate to see Alabama be a laughing stock," McLaughlin said.