SALT LAKE CITY — Senator Bernie Sanders outlined a number of his views on the Middle East Monday afternoon, not shying away from criticizing one of the United States' closest allies, Israel, while pledging to work for peace in the region as president.
Sanders decided not to appear at the pro-Israel lobbying group, American Israel Public Affairs Committee's (AIPAC) annual conference due to his west coast campaign schedule, though the candidate still wanted to highlight his foreign policy plans.
"I am here to tell the American people that if elected president, I will work tirelessly to advance the cause of peace as a partner and friend to Israel," said Sanders towards the start of his roughly 30 minute speech in Utah.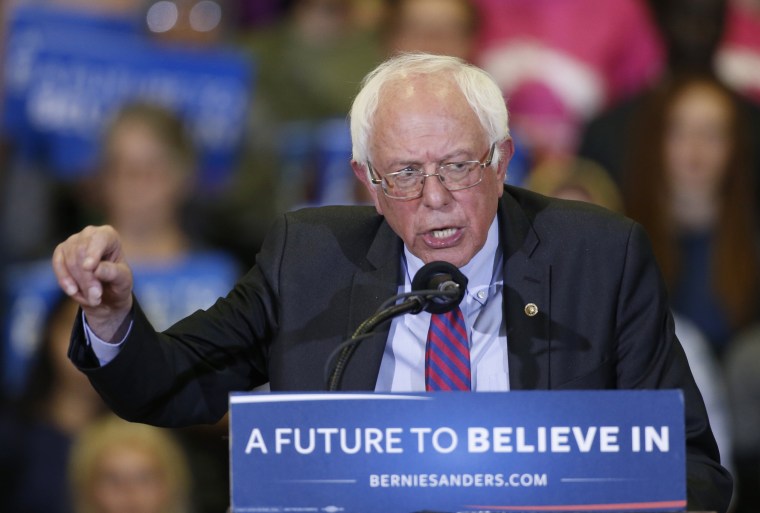 "But to be successful … we have also got to be a friend not only to Israel, but to the Palestinian people," he continued.
The first part of his remarks were dedicated to the ongoing Israeli-Palestine conflict, and seeking peace between the two factions of people.
Sanders pointed to poverty, suffering and unemployment in Gaza as reasons to focus on helping both communities. He also noted that there are good people on both sides.
"The road towards peace will be difficult," Sanders said, "but I firmly believe that the only prospect for peace is the successful negotiation of a two-state solution."
Sanders, who is currently the only Jewish candidate running in the presidential race, noted that he has "personal ties with Israel," recalling months he spent as a young man living on a kibbutz.
Yet this did not stop the senator from being critical of the state.
Related: Clinton Vows to Take U.S.-Israeli Relations to The 'Next Level'
Sanders admonished Israeli Prime Minister Benjamin "Bibi" Netanyahu for attempting to expand settlements into the West Bank. The candidate said this amounts to the "occupation of Palestinian territory" and mutually agreed upon borders should be established.
Sanders also called for Israel's economic blockade of Gaza to come to an end, so that both Israel and Palestine could "thrive as neighbors."
Sanders praised President Barack Obama and Secretary of State John Kerry's efforts on the multi national Iran Nuclear Deal.
While he admitted the plan was not perfect, it was at this point that he delivered one of his strongest critiques of Netanyahu and his administration, by saying he did not accept the idea that the "pro-Israel" position was to oppose the deal.
Netanyahu spoke in front of Congress early in 2015 at the invitation of then Speaker of the House John Boehner. Netanyahu vigorously opposed the Obama administration's deal on the floor of the House of Representatives, warning of the risks to his homeland if Iran acquired a nuclear bomb.
Related: Donald Trump Pledges Commitment to Israel in Uncharacteristically Scripted Speech
But Sanders countered Monday, saying, " I believe [the deal] is the best hope to prevent Iran from developing a nuclear weapon."
Sanders used the rest of his time to outline his plan to tackle ISIS, and policies in countries like Syria.
Sanders has repeatedly been in favor of having the Muslim countries in the Middle East hold the mantle of taking on ISIS, and said as much today.
Pointedly, Sanders emphasized that he did not want American troops to go into Syria to topple dictator Bashar al-Assad.
"Those who advocate for stronger military involvement [in Syria] … have not paid close enough attention to history," Sanders said.
Sanders delivered his remarks ahead of a rally at West High School in Salt Lake City, where over 4000 people attended.