The U.S. Supreme Court declined Wednesday to reinstate North Carolina's voting restrictions for the November election.
The high court deadlocked 4-4 on whether to let the state reimpose key provisions of the 2013 Republican-backed voting law, seen by many experts as the strictest in the country.
The state could be pivotal in the presidential race, and also hosts tight Senate and governor's races.
Related: Feds Urge Supreme Court to Leave N.C. Voter ID Ruling Intact
Last month, a federal appeals court blocked the law's voter ID provision, its reduction of the early voting period from 17 days to ten, and its elimination of a popular pre-registration program for high-school students. The appeals court found that those provisions targeted African-Americans "with surgical precision," and violated the Voting Rights Act.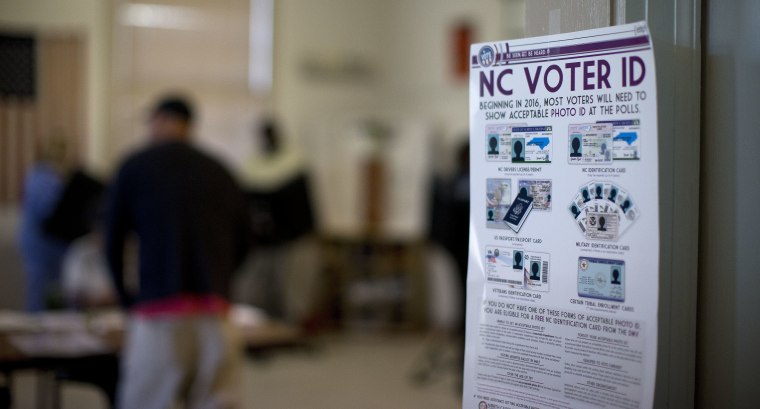 Justices Ginsburg, Breyer, Kagan, and Sotomayor voted to leave the appeals court's ruling in place. Chief Justice Roberts and Justices Kennedy and Alito voted to let the state reimpose the ID provision and the cuts to early voting. Justice Thomas would have granted the request in its entirety. The Justices did not explain their positions.
"Long story short: voting mechanisms North Carolinians have come to rely on will be available this November!" tweeted Chris Brook, the legal director of the ACLU of North Carolina, which helped bring the challenge to the law.
North Carolina Republicans are still finding other ways to restrict voting. The state GOP has lately drawn intense criticism from Democrats and voting rights activists by urging county election boards to offer as few early voting hours as possible, and not to offer Sunday voting. Minority voters have used early and Sunday voting at higher rates than white voters in North Carolina in recent years.