WASHINGTON — Texas fired the starting gun on this year's midterm elections Tuesday with a slate of primaries that will offer some of the first hard data on the mood of the electorate under President Donald Trump.
Polls have closed in the most of the state, where voters cast the first ballots in the crucial 2018 midterm campaign.
Tuesday's races weren't special elections, like the one in Alabama last year, or off-year elections, like the ones in Virginia in November, but the beginning of a long primary season building up to November.
Both parties will be watching closely to see what's happening within their base of supporters, and to get a glimpse at the enthusiasm gap that Democrats are hoping to exploit this year.
So far, early voting data suggested that gap is wide. The state's 15 largest counties have seen a surge in the Democratic vote that drastically exceeds growth on the Republican side.
"The Texas primary election offers the latest, and perhaps strongest evidence to date of an impending Democratic wave that could reach much further into traditionally red states than previously thought," said Tom Bonier, the CEO of TargetSmart, a Democratic data firm.
Historically, primary turnout has not necessarily correlated with general election turnout, but the data has nonetheless encouraged Democrats in a deep red state they've long dreamed of turning blue.
"We need to see the final numbers to be certain," said Matt Mackowiak, a Texas-based GOP consultant. "But it likely shows high Democratic enthusiasm, which should be a concern for the GOP for the midterms."
Some well-known names appeared on the ballot, including Republican Sen. Ted Cruz.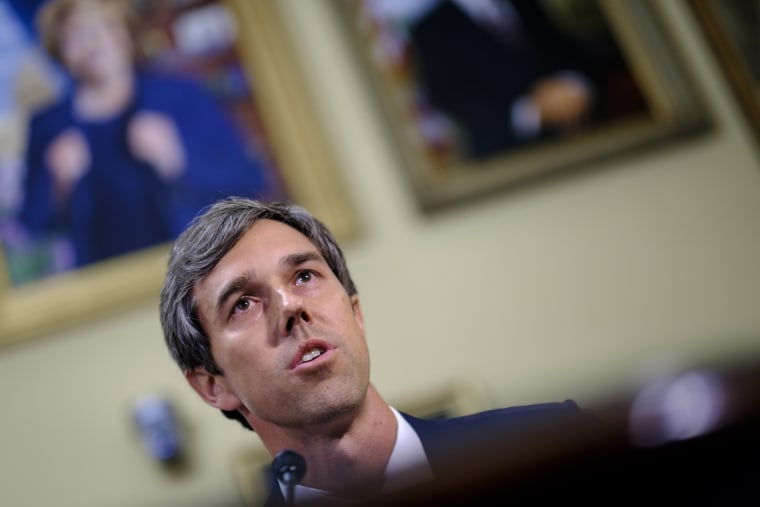 He's expected to cruise through his primary, but Texas Democrats are hoping that U.S. Rep. Beto O'Rourke — a former punk rocker who has been stumping across the state in his pickup truck — can convince doubters that he can give Cruz a run for his money in November.
Meanwhile, a scion of the Bush family, George P. Bush, son of former Florida Gov. Jeb Bush, faced a primary in his bid for another term as state land commissioner.
Bush is favored over challenger Jerry Patterson, Bush's predecessor in the job, but he may be forced into a May 22 runoff election if he does not clear the 50 percent threshold Tuesday. Texas has been friendly to the Bushes in the past, but in the Trump era, the family's name may not carry the cache it used to.
"The name is definitely an asset here in the state of Texas," Bush told Fox News on Tuesday. But he also said he was proud to associate himself with Trump, who endorsed him last month. "As he would say, it was a big league endorsement," Bush joked.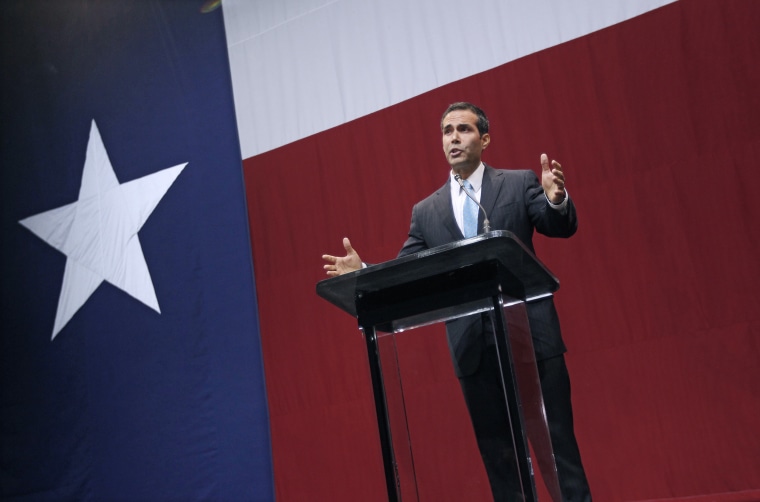 In the state's 36 congressional races, both parties waded through some seriously crowded primaries.
Some, like a sprawling 18-candidate GOP contest to replace retiring Rep. Lamar Smith, played out in safe seats and are unlikely to have much consequence in November.
But others will determine the nominees in some of the nation's top battleground races for control of the House.
For Democrats, all eyes will be on the 7th Congressional District, outside Houston, where party officials in Washington have been at war with one of their own candidates, Laura Moser.
The Democratic Congressional Campaign Committee sparked outrage on the left when it publicly attacked Moser with opposition research.
The DCCC concluded that Moser, who is well known to activists for her anti-Trump "resistance" work, is deeply flawed as a general election candidate after they discovered a 2014 op-ed in which she wrote that she would "sooner have my teeth pulled out without anesthesia" than move to a family ranch in Paris, Texas.
Hillary Clinton won the district, so Democrats think they have a strong chance at ousting the Republican incumbent, Rep. John Culberson, who is seeking his 10th term in the House.
While Texas gets an early start, primaries will continue all the way through September. Next up is Illinois on March 20.