President Barack Obama is stuck between a rock and a hard place: He needs to help elect more Democrats to Congress this fall, but his relative unpopularity could actually hurt those campaigns.
And in a development that threatens to hasten his transition into a "lame duck" president, some vulnerable Democrats are already shunning Obama's assistance.
The president reportedly acknowledged his lackluster approval ratings during his meeting with Senate Democrats at their retreat this week. In some states where Democrats are seeking office this fall, Obama's numbers are even lower.
There are only so many days in the week and only a few of those that the president might be available.
"I think the president is more focused on running the country than helping me in my re-election," one such Democrat, Sen. Mary Landrieu of Louisiana, told reporters during the retreat.
Republicans have eagerly highlighted the instances in which Democratic candidates have declined to appear with the president. Landrieu didn't attend an Obama-headlined event at a New Orleans port in November, and North Carolina Sen. Kay Hagen stayed in Washington when the president visited in Raleigh last month. Democratic gubernatorial candidate Mary Burke explained she was busy with plans on the other side of the state when Obama visited Wisconsin. (Obama called Burke the day of the trip, though.)
In the Senate, four Democrats will seek re-election in states that Mitt Romney carried in 2012: Landrieu, Hagen, Alaska's Mark Begich, Mark Pryor of Arkansas. Democrats must additionally defend openings in Montana, South Dakota and West Virginia, or risk ceding those seats to the GOP.
There are only so many days in the week and only a few of those that the president might be available.
The risk of Obama weighing down Democrats is less pronounced in House races, few of which are truly competitive, and which often turn more often on local issues. (House Minority Leader Nancy Pelosi, D-Calif., said she's "absolutely not" concerned about Obama being a drag on Democrats this fall. But she added, "There are only so many days in the week and only a few of those that the president might be available.")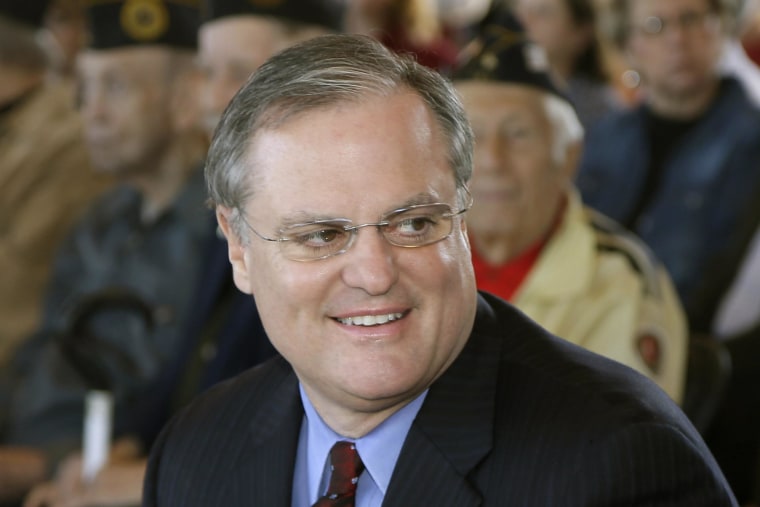 The dilemma facing Democratic candidates and Obama speak to the waning political vitality of the president, and whether he has any hope of improving his approval ratings by this year's midterm elections. The president's job rating was stuck in January where they've mostly hovered for months: 43 percent approved of the job he was doing, versus 51 percent who voiced disapproval.
"President Obama's approval rating in the top twelve 2014 battleground states is 36 percent, yet the Democrats running for Senate there supported him an astounding 94 percent of the time," said Brad Dayspring, a spokesman for the National Republican Senatorial Committee. "Their blind loyalty to the agenda of such an unpopular President is insanity in the eyes of the majority of voters in these key states."
But Democrats can't cut loose Obama altogether. Openly shunning a president of the same party would threaten to make Obama even less relevant and disconnected from Democrats' fortunes.
In many ways, he can continue to play a role for Democrats in the midterm elections without necessarily appearing with candidates. A president's ability to raise millions for candidates and party committees during closed-door fundraisers offer perhaps the best way for Obama to lend Democrats a helping hand without having to appear on the campaign trail with many.
The White House has been predictably cagey about how Obama would work on Democrats' behalf.
"I think that decisions about how different candidates campaign and what they would like in terms of assistance is something you can ask those individual candidates about," White House press secretary Jay Carney said Thursday. "I think that the president is just going to do what he can to assist Democrats."