ASHEVILLE, N.C. — Walking around Asheville, former Washington Redskins quarterback Heath Shuler doesn't just see a quirky mountain city he represented in Congress for three terms. He sees a city without a voice.
A dramatic redistricting effort spearheaded by North Carolina Republicans carved much of the liberal city out of Shuler's competitive 11th district six years ago, pushing it into the neighboring, deep-red 10th district. The new map would have made running for re-election in Shuler's already right-leaning district almost impossible. He retired in 2012 to spend more time with family, and was succeeded by one of the most conservative members in the House, Mark Meadows.
"This should be all be in one district," Shuler said, shaking his head as he walked through a sleepy part of his old district in Northern Asheville, where streets now run in and out of the two districts in what looks like random fashion but is far from it. "There's a reason they went into this little area."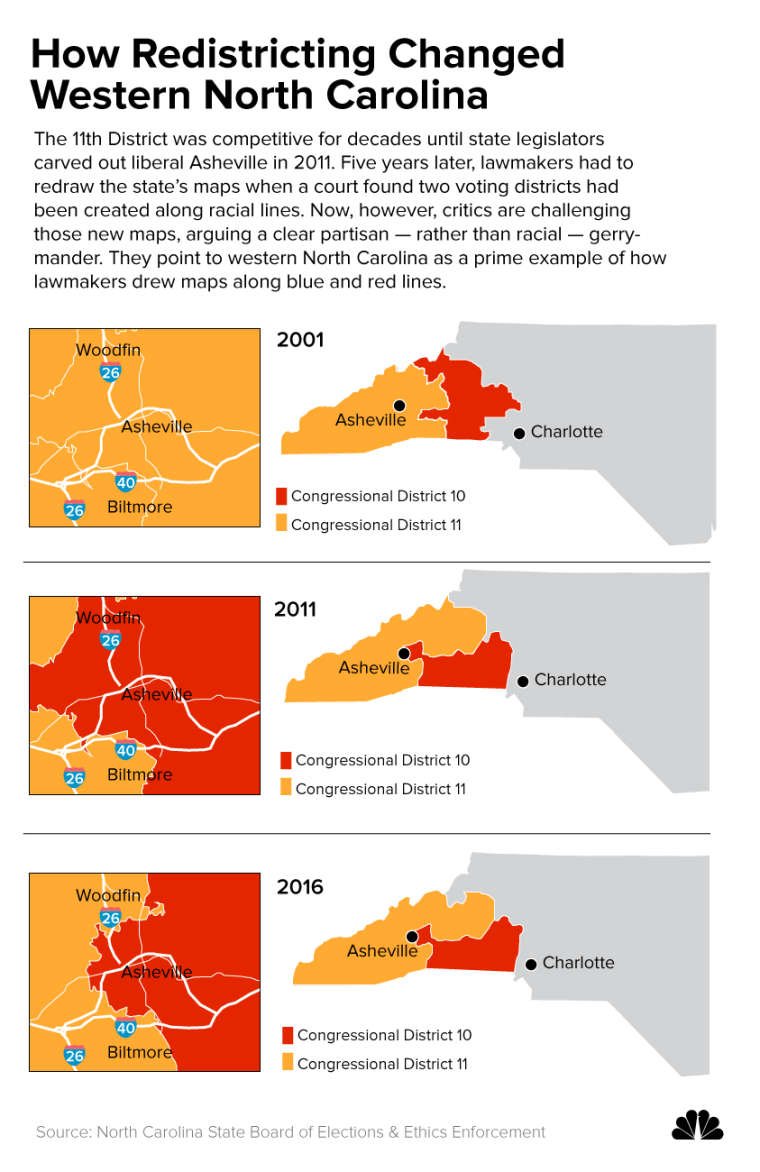 The reason is how the people who live there vote. Politicians have been drawing the maps used in elections since America's founding, a process now known as redistricting that's kicked off every 10 years by a new U.S. Census. And for more than 200 years, they've also been gerrymandering — manipulating the maps, often with a partisan goal in mind. Now that sophisticated big data has made it easier for the state lawmakers to cherry-pick each district's electorate, sometimes even house by house, the resulting maps have attracted the attention of courts that previously dismissed cases against partisan gerrymandering and only intervened when the district lines were proven to dilute the votes of minorities.
That could change this year when the Supreme Court takes up a federal court's landmark Wisconsin gerrymandering ruling — the first time in three decades a federal court has ruled against partisan redistricting — while states like North Carolina, Pennsylvania and Michigan have similar cases in their courts that could set additional precedents and end up in front of Supreme Court, too.
Shuler argued that this kind of precise redistricting is driving moderates like him out of office, taking all chance of compromise with them.
"For this country's sake, [redistricting reform is] the single greatest thing that could happen," he told NBC News.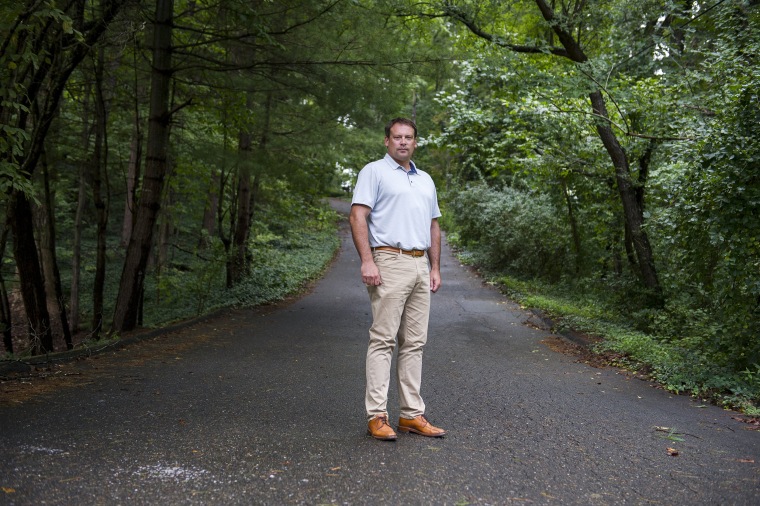 Former California Gov. Arnold Schwarzenegger is leading a national drive to do away with gerrymandering entirely.
"Gerrymandering is gerrymandering," Schwarzenegger said. "If it's partisan gerrymandering, if it's racial gerrymandering, it has to stop because it's unfair to the voters."
Schwarzenegger successfully fought and won redistricting reform in California, where citizens draw district maps independent of the politicians. He called it "a working system where Republicans and Democrats work more often together than they have in the past."
Former U.S. Attorney General Eric Holder, who aims to help mobilize Democrats on the issue, is also on a high-profile push to force redistricting reform nationwide. Other advocates are racing against the clock to get state maps redrawn before the 2018 and 2020 elections and fighting for new redistricting standards before the 2020 census kicks off a new round of maps nationwide.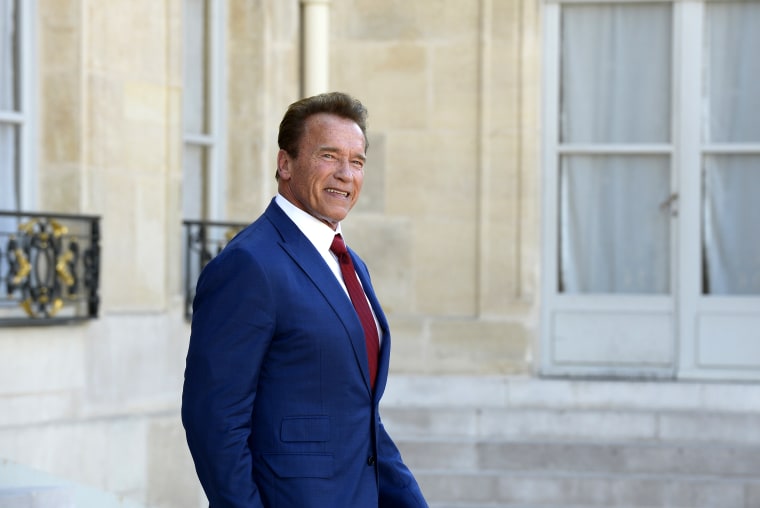 Purple State, Red Delegation
North Carolina is one of eight states still fighting lawsuits related to redistricting in 2011 that followed the 2010 census. The state's Republicans have been blunt about their goals, according to a transcript from one lawsuit challenging the state's most recent maps.
"I acknowledge freely that this would be a political gerrymander, which is not against the law," state Rep. David Lewis, chairman of the House's redistricting committee, is quoted as saying in a transcript of a committee meeting last year when the legislature was forced by courts to rework the maps again. "I propose that we draw the maps to give a partisan advantage to 10 Republicans and three Democrats because I do not believe it's possible to draw a map with 11 Republicans and two Democrats."
That lawsuit notes that Democrats won 51 percent of statewide votes in 2012, but Republicans won nine of 13 seats, adding a tenth seat the next year with just a slim 53 percent majority of votes.
"The stark contrast of having a state that's fairly evenly divided between the two parties and yet has a delegation of 10-3 Republican-Democrat just immediately raises the question of is it fair?" said Anita Earls, the executive director of the Southern Coalition for Social Justice, which represents the suit's plaintiffs.
Still, the state Senate majority leader, Phil Berger, praised that newest map once it was passed as the "least gerrymandered and most compact congressional map that North Carolina has seen in decades." Defending a set of legislative maps last month against criticism, he gave an impassioned speech listing county after county with Republican shifts in elections.
"Do we really think all of these county shifts — these sea changes, in only a decade's time — are a result of gerrymandering?" he said. "Of course not. Gerrymandering didn't do that. North Carolina Democrats did that."
Advocates say they want the Supreme Court to set a new standard to force more balanced redistricting.
"What is needed from the Supreme Court is ... a clear articulation that certain types of harm are unconstitutional," said Michael Li, senior counsel for the Brennan Center for Justice's Democracy Program.
Hasta La Vista, Baby?
Schwarzenegger said redistricting reform wasn't easy in his state, and he had to fight for years to get it done. But, he said, the timing is right nationally because of gridlock in Washington and voter unhappiness.
"We just have to let the people know the simple message: You are getting screwed by these guys," he said. "You're supposed to choose the politicians, but they are choosing the voters. They have turned the whole thing upside down."
California is one of seven states that have moved toward a form of nonpartisan or bipartisan redistricting, according to a group tracking the issue, Nonprofit Vote. In those states, either commissions made up of citizens draw the lines independently of the parties or the two major parties appoint a pair of commissioners each, who then agree on a fifth deciding vote.
Schwarzenegger launched a "Terminate Redistricting" crowd-funding group that he'll match dollar for dollar — and rallied conservatives to sign an amicus brief urging the Supreme Court to take a stand against redistricting last week. He said state legislature-run redistricting pushes politicians to extremes by packing districts full of likeminded voters where their only opponents are primary challengers, and decreases competition by protecting incumbents.
Li said the sheer number of Republicans like Schwarzenegger speaking out against partisan gerrymandering, including Sen. John McCain of Arizona and Gov. John Kasich of Ohio, represents a "sea change."
"It's a sign that a lot of people recognize in the ways they didn't in 2004 the harms of partisan gerrymandering on democracy," he said.
The Brennan Center for Justice has estimated that Republicans hold 16 to 17 seats in the current Congress thanks to partisan gerrymandering in the 26 states that account for 85 percent of congressional districts.
Both Parties Love Gerrymandering (When They're Doing It)
Before state Sen. Terry Van Duyn, a Democrat, ran for office in North Carolina she lobbied against gerrymandering only to find out that her predecessor, Martin Nesbitt, a fellow Democrat, wasn't so opposed when his party was drawing the maps.
"I would go to Raleigh every year and ask him to support nonpartisan redistricting," she said in an interview at her home in Asheville. "He would just lean back in his chair and say, 'Terry, Democrats draw great districts.'"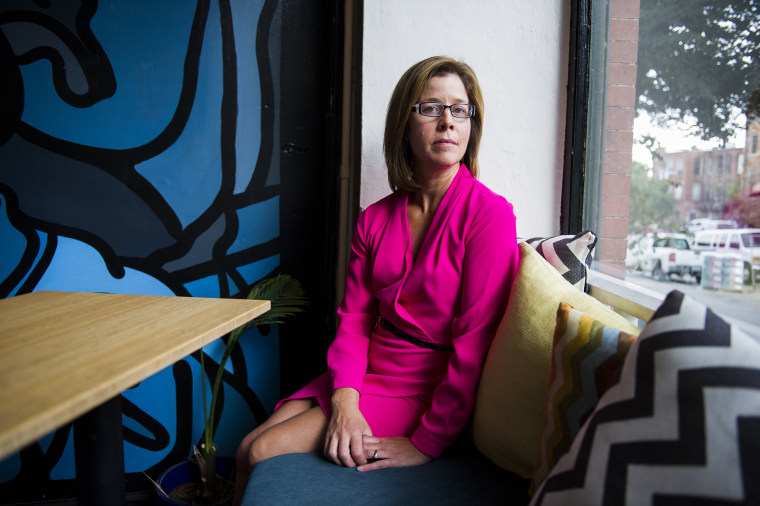 Before North Carolina's Republicans were being sued for gerrymandering, the state's Democrats were being sued for gerrymandering, with Republicans rallying for redistricting reform. Nationwide, one of the biggest barriers to reform is that politicians in both parties enjoy the incumbent-protection that safe districts offer.
In Asheville, partisan redistricting's effects are not lost on voters — this November, there will be a gerrymandering 5k run along one of the more disorienting district lines — and the city's mayor, Esther Manheimer, a Democrat, said President Donald Trump's election sent the city's progressive voters into a "panic" and mobilized them against gerrymandering.
"It's created an army of volunteers who didn't exist before," Manheimer said in an interview in her City Hall office. "But can they be organized to win the war? That's another question."
CORRECTION (Sept. 22, 2017, 10:20 a.m.): An earlier version of this article misstated that Arnold Schwarzenegger and Eric Holder are working together on redistricting reform. Their efforts are separate.