DEARBORN, Mich. — Landing on the government's terror watch list has become so common in this Detroit suburb that Osama Siblani, a publisher who immigrated from Lebanon in 1976 and wears a polo shirt and jeans at work, thumbs through his speed dial list recalling the stories.
No one's told why they're on it, and only the wealthy can afford a lawyer to get off it, says Siblani. The list includes a man paralyzed from the neck down and small business owners flagged for returning home to visit family.
On the city's south side, Rasheed Alnozili, publisher of the Yemeni American newspaper, says many U.S.-born kids with Yemeni parents believe they're not citizens. Meanwhile, some professionals with young families contemplate life in Canada.
This is a snapshot of life for many Arab and Muslim Americans here — and they want you to know it's been like this since before President Donald Trump took office.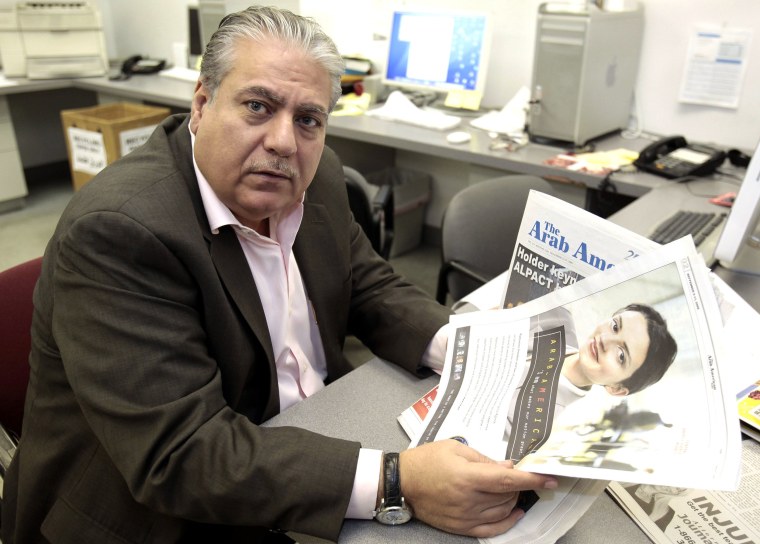 But Trump's ascent appears to be hastening this population's coming of age politically.
American Arabs and Muslims are stepping up to run for public office in record numbers, registering to vote and bundling money for candidates from their community, according to Jetpac, a nonprofit working to increase American Muslim civic engagement.
With inflammatory rhetoric on immigration and his active push for a travel ban aimed primarily at Muslim-majority countries, Trump has put a national spotlight on the community's long-running travails. Trump has called for the monitoring of mosques and appointed Cabinet members and political advisers who have disparaged Muslims.
He's also likely put the final nail in the coffin for the community's waning support for the GOP, political experts say.
"Donald Trump did us more than one favor," says Siblani, who launched George W. Bush's campaign in Dearborn and hasn't voted for a Republican presidential candidate since.
"First, he uncovered the animosity and discrimination and hate against foreigners and, particularly, Muslims. But he also pushed the Democrats to go and look and search for us," he says.
"We're paying heavily, and now it's coming to the surface," said Abdulhakem Alsadah, president of the National Association of Yemeni Americans. He says thousands of U.S. citizens or legal residents can't get home because there is no diplomatic presence in Sana'a, the capital of Yemen — while other families are permanently separated because of the travel ban.
"Our story is Americans and our families. This is the story that's never been told," Alsadah said over a traditional meal at Al Nawras restaurant, a small business epitomizing the American dream.
It was started by Mohammed Abu Sinan, once a dishwasher who now owns five restaurants.
Michigan is home to the nation's largest Muslim-American population and a state Trump narrowly carried in 2016, winning by just over 11,000 votes. And experts say his presidency has likely cemented a permanent shift away from the GOP for younger Muslims in particular.
Rashida Tlaib, the daughter of Palestinian immigrants and a Democrat who won the primary to succeed the area's retiring Democratic Rep. John Conyers, symbolizes the community's political rise.
While she will be the first Muslim woman to serve in Congress, she ran on an agenda that emphasized core progressive issues, not race, including poverty and getting corporate money out of politics.
I remember this overwhelming feeling of 'Oh my God, are they going to come after us?'
It wasn't long ago that American Muslims leaned Republican, with many who hold conservative views on issues like abortion and same sex marriage. In 2000, President George W. Bush was elected with substantial Muslim-American support (42 percent nationally to former Vice President Al Gore's 31 percent, according to a 2001 Zogby survey).
"It's the young people feeling like the way to respond to the political environment is shifting from being defensive to very proactive and empowering," said Linda Sarsour, a leader of the Women's March. "Many Muslim Americans are just tired of saying 'we're Americans just like you,'" said Sarsour.
Others say it's out of necessity. The Council on American Islamic Relations documented 300 hate crimes against Muslims in 2017 — a 15 percent increase from the previous year.
Emgage, a nonprofit that promotes Muslim political engagement, polled registered Muslim voters after the 2016 election and found that 53 percent felt "less safe."
Their Stories
The Arab community in Dearborn is diverse, where the largest ethnic populations are Lebanese, Yemeni and Iraqi.
They have different concerns, cultures and cuisines, but this much they agree on: Trump's behavior has laid bare the bias and discrimination they've seen for decades. "Maybe this country needed a shock. This is the shock therapy," said Alsadah.
Many have stories like Tlaib, a state legislator who in 2011 was asked by a male legislator for her birth certificate during a committee hearing. "I felt like he was dehumanizing me," she said. "What was more painful was no one called him out on it," she said.
Siblani, sitting in his office off Ford Road, Dearborn's main drag, flips through his cell calling contacts to ask if they are "on the (terror) list."
"Are you on the list? No, I'm off," says a voice on the other end. Siblani implores another man to speak with a reporter: "I can't, it will affect all my businesses. I cannot go public with it. Let me call my lawyer," the voice says, hanging up.
None of them know "what they've done," to get on the list says Siblani. A single trip to a Middle Eastern country can be the trigger, he says, describing door-to-door escorts and missed flights as the norm. "It's humiliating" and "you never get off unless you sue," said Siblani.
"I'm not saying people should not be questioned, I'm saying there should be an end game. Give me a chance to clear myself or tell me why my name is on the list," adds Siblani, who is not on the list.
In her Detroit law office, Tlaib, says many Muslims have lived with anxiety since the Sept. 11 terror attacks in 2001. "I remember this overwhelming feeling of 'Oh my God, are they going to come after us?'"
Then came Trump's election, which prompted a "moment of darkness, fear and stillness" by American Muslims, she said. It wasn't until the travel ban that there was "an eruption" and "all of a sudden people were starting to run for office," said Tlaib.
Muslim Wave
There's a resurgence in Muslims running for office nationally, with 29 in ongoing campaigns across 13 states and many of them already clearing primaries en route to the general election. With at least 105 American Muslims having filed papers this year, it's a record since 2000, according to Jetpac.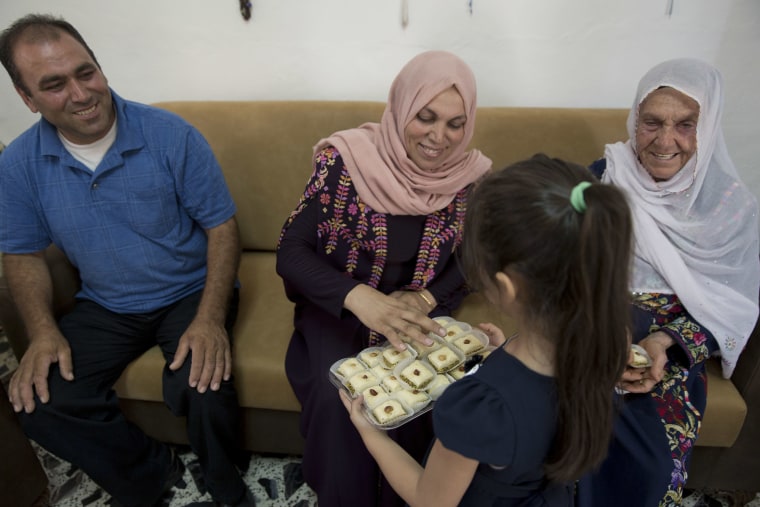 It at least in part signifies the return to civic participation of a population that's avoided an unwelcome spotlight since the Sept. 11 terror attacks that complicated the lives of millions of American Muslims across the nation. While the hijackers came from and were financed by Saudi backers the entire Muslim community suffered nonetheless.
"They stayed away like we are a disease. How can you partner with someone who doesn't want to partner?" said Siblani.
"The reason the Arabs are going into the Democratic Party is because they have no choice," said Siblani, who says President Obama ignored the community and began the restriction of visas.
"Now the question (for Democrats) is 'Are you standing with me because of what I have been suffering from or are you standing with me because you are standing against Trump?" asked Siblani.