WASHINGTON — President Donald Trump is making his first foray into the 2018 elections on Thursday with a visit to a western Pennsylvania congressional district on behalf of the Republican vying to replace former GOP Rep. Tim Murphy, who resigned in scandal last October.
"Will be going to Pennsylvania today in order to give my total support to RICK SACCONE, running for Congress in a Special Election (March 13). Rick is a great guy. We need more Republicans to continue our already successful agenda!" he tweeted Thursday morning, referring to the GOP candidate in the race.
Though Trump's event is not officially a political one, it's an early sign of the stepped-up political involvement the White House has promised GOP officials ahead of November's midterm elections, where Democrats hope an anti-Trump wave will put them in power on Capitol Hill. Republicans, meanwhile, are taking nothing for granted heading into the
March 13 special election
in Pennsylvania's 18th Congressional District.
The 18th District is overwhelmingly white and largely rural, and consistently votes Republican — Trump won it by nearly 20 percentage points in 2016. But feeling the wind in their faces after losses in
Alabama
and
Virginia
, national Republicans are sending the cavalry to support their candidate, Saccone, a state representative.
Trump will speak on the economy on Thursday at a heavy equipment dealer in Coraopolis, just outside Pittsburgh, and Vice President Mike Pence is expected to campaign for Saccone at a later date.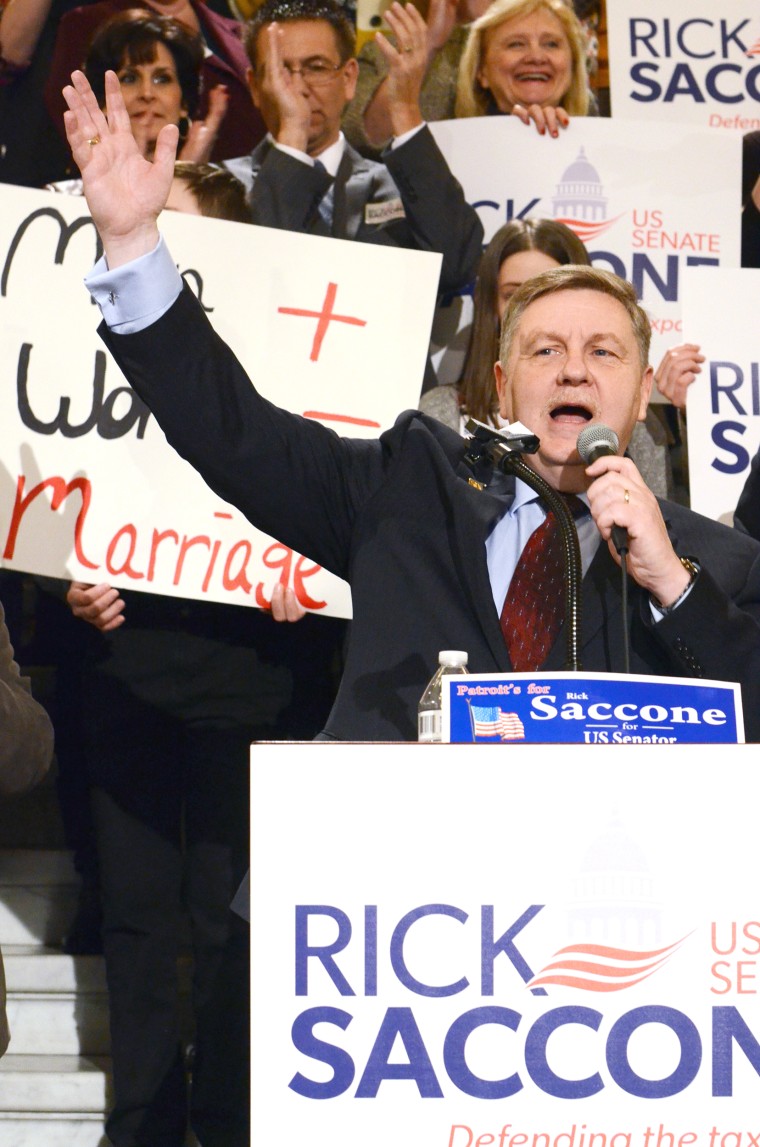 Before entering Pennsylvania's special House race late last year, Saccone had pursued a U.S. Senate bid in which he raised just $67,000. He was the surprise winner to become the House nominee on the second round of voting at a nominating convention in November.
Outside conservative groups like Ending Spending and pro-Trump 45Committee have poured hundreds of thousands of dollars into the race, while the Congressional Leadership Fund, the super PAC tied to House Speaker Paul Ryan, has opened two field offices in the district with plans to recruit 50 canvassers to knock on 250,000 doors.
Democrats are more bullish on their candidate, Conor Lamb, though the national party is wary about investing in another pitched battle on unfriendly terrain after losing all five congressional elections fought on GOP turf last year, including Georgia's blockbuster $50 million special election. Saccone's outside cash has largely gone unanswered, and despite the favorable national environment, Democrats are aiming to preserve their resources for November.
But Lamb will get some help this week from two liberal groups that steered millions to Democrats last year from their armies of online donors. Daily Kos, the politically active liberal blog, plans to endorse Lamb on Thursday, while End Citizens United backed him on Wednesday.
"Republicans are panicking about yet another special election on red turf that they shouldn't have to sweat at all," Daily Kos political editor Carolyn Fiddler told NBC News. "But once again, they've nominated an extreme — and extremely weak — candidate, while Democrats have rallied behind former prosecutor and Marine veteran Conor Lamb, who's an outstanding fit for this district."
Murphy, the Republican who formerly held the seat, stepped down last year amidst a sex scandal in which his mistress claimed the anti-abortion conservative pressured her to have an abortion.
The race to replace him will test the president's clout with voters who supported him in 2016. A September poll found Trump's support had plummeted in Pennsylvania, a state he won in the presidential race, though he still remained popular with core supporters.
David Bossie, a former Trump adviser and the president of Citizens United, whose political arm endorsed Saccone on Wednesday, praised Saccone for supporting GOP economic policy and "President Trump's strong efforts on border security and holding sanctuary cities accountable."
Saccone has called himself "Trump before Trump was Trump." And Democrats hope to paint him as an extremist, pointing to bills he sponsored in the state legislature like one urging public schools to display the motto, "In God We Trust."
And in a district where nearly a quarter of residents are union members, Saccone's conservative record has united organized labor against him — an obstacle Murphy did not have.
The former congressmen enjoyed friendly relations with organized labor because he regularly broke with his party and endured conservative scorn to vote with labor, including on the Employee Free Choice Act, also known as a card check, which would have allowed workers to join a union by signing a card instead of by secret ballot.
Still, his defenders say Saccone, an Air Force veteran with a Ph.D. in international affairs who has lived and worked in North Korea, will be harder to paint as a radical than Democrats expect.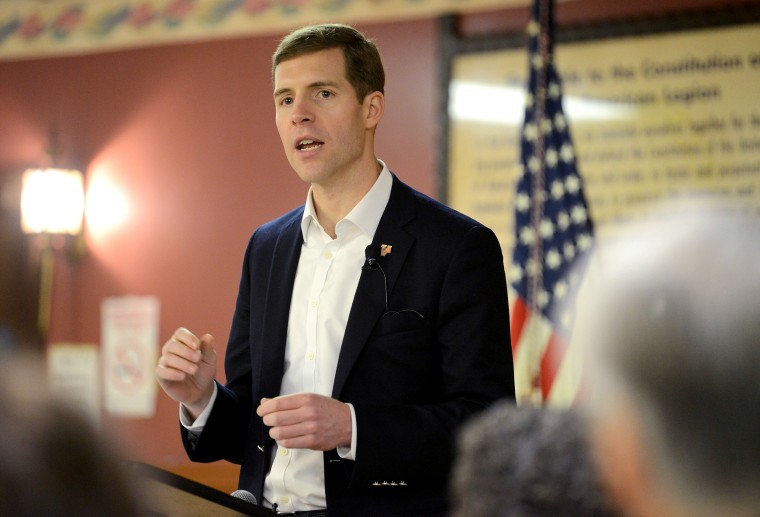 Lamb, 33, meanwhile, is a first-time candidate, a former federal prosecutor and Marine captain from a prominent political family. Democrats in the state say he's staked out the right moderate positions for the district and are confident in his fundraising and campaigning abilities, but nonetheless acknowledge the race remains an uphill climb.
Lamb and his allies, taking a page from Democratic senator Doug Jones' winning playbook in Alabama, have told national Democrats to keep their distance, at least publicly, and focused on local issues like the opioid epidemic.
In back-to-back interviews with the district's largest newspapers last week, Lamb said he would not support House Minority Leader Nancy Pelosi. That, however, hasn't stopped GOP outside groups from tying Lamb to the unpopular Democratic leader, previewing a strategy they intend to deploy across the country this year to divert heat from Trump.