Michael Cohen's taped conversation with Donald Trump about a proposed payment to silence an alleged affair with a Playboy model was designed to help Trump's campaign for the presidency, his lawyer told NBC News — an assertion that could mean that campaign finance laws were broken.
Cohen's lawyer, Lanny Davis, drew a parallel to a former North Carolina senator who ran for president in 2008 — and was later charged with federal campaign finance violations over payments to a mistress during that run.
"It certainly sounds like the John Edwards case," Cohen's attorney, Lanny Davis, told NBC's Katy Tur. "This tape, you could say, is a discussion about hush money. It is a discussion about paying money to control adverse information that might come out before an election."
Edwards, a former Democratic senator from North Carolina, was indicted on felony charges related to payments his wealthy benefactors made to a mistress that prosecutors said amounted to illegal, undisclosed campaign contributions. After a jury acquitted him of one charge and failed to agree on the rest in 2012, the Justice Department declined to retry him.
If Michael Cohen is prepared to testify that the proposed payment was election-related, the case for campaign fraud would be much stronger than the case against Edwards, said Brett Kappel, a campaign finance expert with Akerman LLP.
The same would be true if Cohen were to say that a $130,000 payment he made to porn star Stormy Daniels was designed to silence her to help Trump's election chances, he said.
"This is a much tighter case, a much better case from a prosecution standpoint than the Edwards case," Kappel said.
The biggest reason for that, he said, is that the people who made the payments totaling more than $1 million to Edwards' mistress, Rielle Hunter, maintained that the payments were not about helping his campaign. Instead, they said the main goal was to hide the affair from his cancer-stricken wife, Elizabeth, who died in 2010. Edwards made the same assertion in his defense.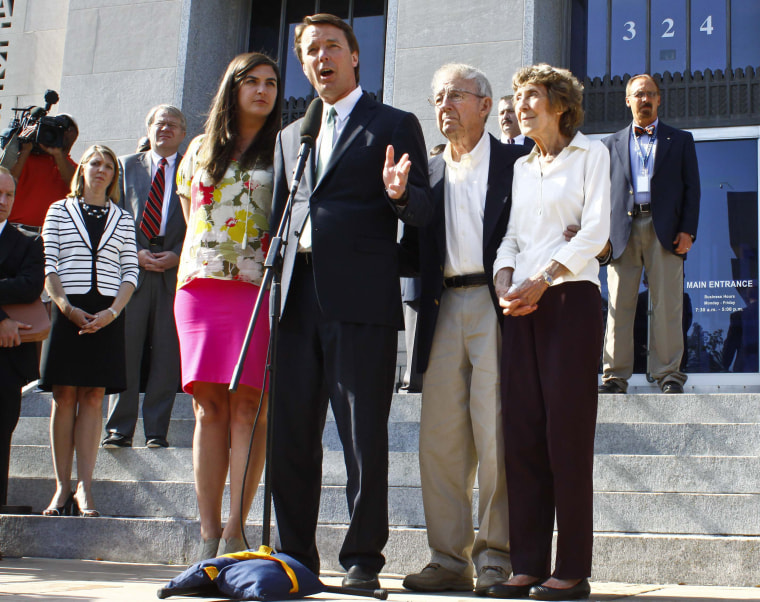 One of the funders, Fred Baron, died in 2008, before the Edwards case could come to trial. Another, Rachel "Bunny" Mellon, was 101 years old and did not testify. A young former Edwards aide, Andrew Mellon, was the star witness.
The payments to Hunter began in 2006, and continued over the following two years.
By contrast, the payment to Daniels, and the discussion of payment involving Playboy model Karen McDougal, came just months before the 2016 presidential election.
Federal election law requires disclosure of any payments made "for the purposes of influencing" an election. Willful violation of the law is a felony punishable by five years in prison. Edwards also was charged with criminal conspiracy, which carries a 10-year maximum.
Trump's attorney, Rudy Giuliani, has insisted that any payments to women had nothing to do with the election. He told NBC News the tape showed no illegality on Trump's part.
"In the big scheme of things, it's powerful exculpatory evidence," he told the New York Times.
However, appearing on Fox & Friends in May, he said of the Stormy Daniels matter, "Imagine if that came out on Oct. 15, 2016, in the middle of the last debate with Hillary Clinton."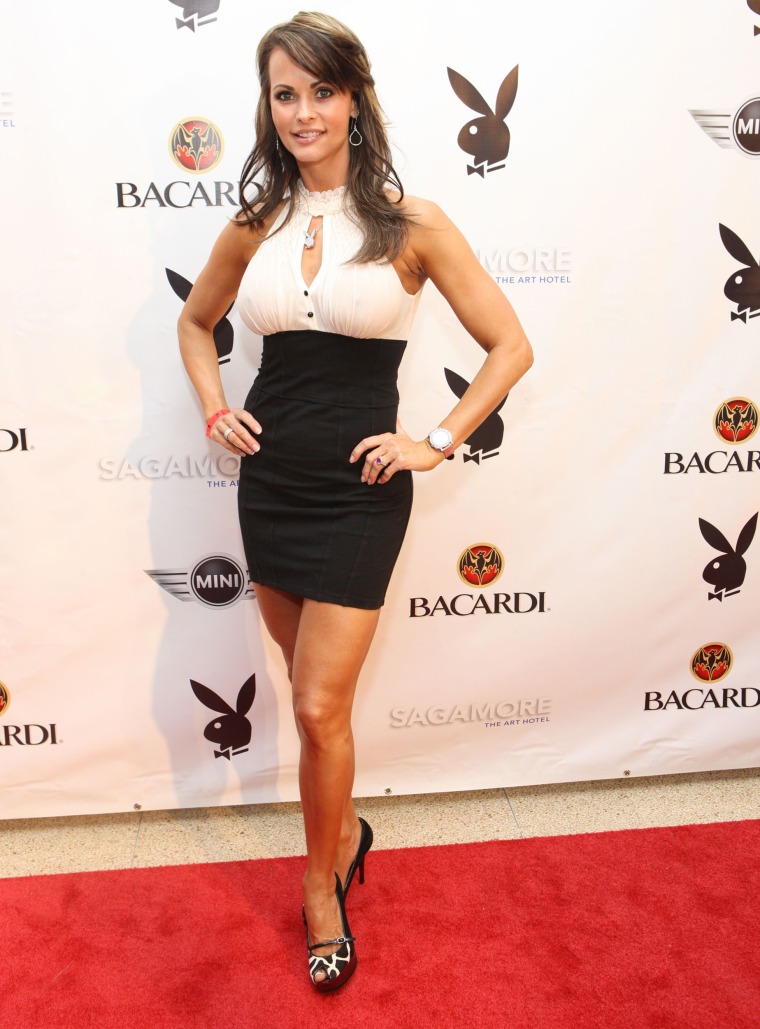 One point of defense for Trump, Kappel said, is if he has a prenuptial agreement with Melania Trump that includes a financial penalty if he is indiscreet about an extramarital affair.
"The question is whether he will want to make that public," he said.
In a statement in February, when he was still professing loyalty to Trump, Cohen said his payment to Daniels "was lawful, and was not a campaign contribution or a campaign expenditure by anyone."
But Cohen is now taking a different approach, Davis said.
"Where are we headed? The truth," Davis told NBC News. "Michael Cohen has decided, 'No matter what happens to me, I'm going to get my life back by telling the truth.'"
He added, "Cohen is trying to reset his life as not being Donald Trump's bullet-taker, or worse, a punching bag for Donald Trump's defense strategy where he takes the bullets. This is a turn for him. It's a new resolve to tell the truth no matter what, even if it endangers him."
"He has more truth to tell. It's unclear the impact of that truth but he has more to tell."