Virginia Republicans said Monday they're planning to challenge Gov. Terry McAuliffe's recent executive order that restored the right to vote to more than 200,000 former felons in perhaps the most pivotal state in the presidential race.
GOP leaders in the state legislature announced that they've hired Charles Cooper, a former Justice Department official in the Reagan administration, to lead the effort. They said McAuliffe's order exceeded the governor's constitutional powers.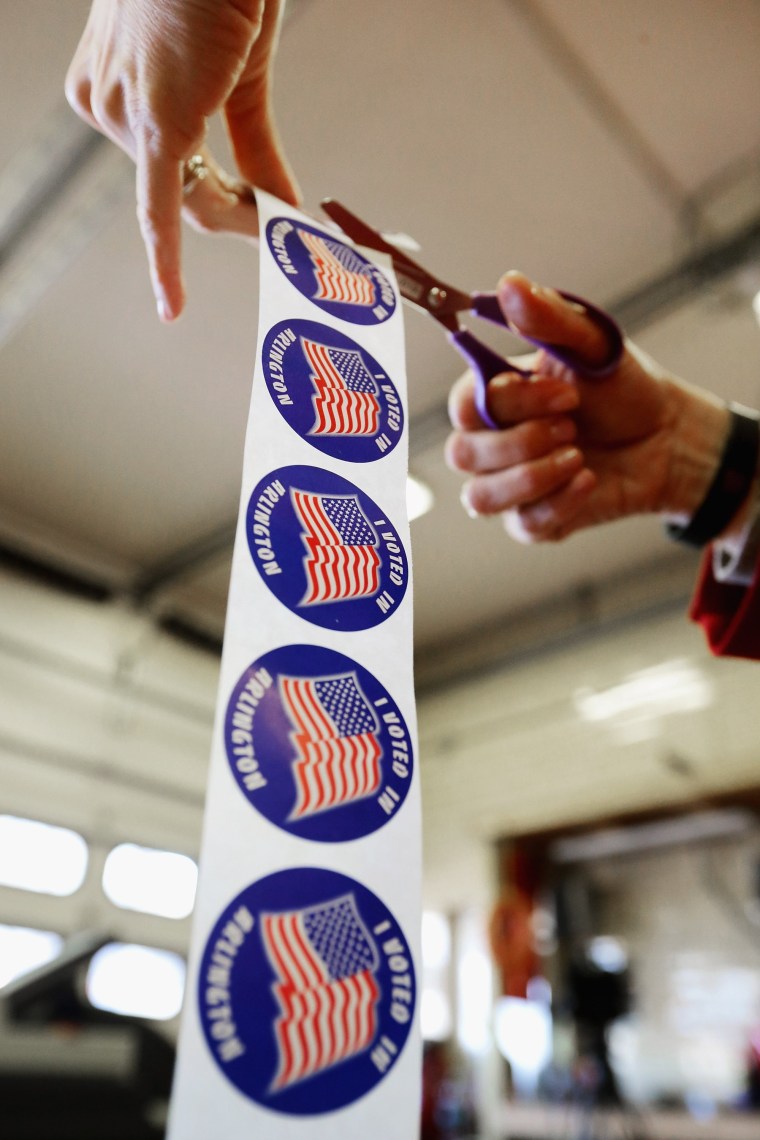 "Governor McAuliffe's flagrant disregard for the Constitution of Virginia and the rule of law must not go unchecked," Senate Majority Leader Thomas Norment Jr. said in a statement. "We have retained Mr. Cooper to examine the legal options to remedy this Washington-style overreach by the executive branch."
RELATED: In Baltimore, ex-felons cherish newfound right to vote
Responding to the announcement, Brian Coy, a spokesman for McAuliffe, a Democrat, said: "The Governor is disappointed that Republicans would go to such lengths to continue locking people who have served their time out of their democracy. While Republicans may have found a Washington lawyer for their political lawsuit, they still have yet to articulate any specific constitutional objections to the Governor exercising a power that Article V Section 12 clearly grants him."
That appears to refer to the following language in the state's constitution: "The governor shall have power … to remove political disabilities consequent upon conviction for offenses committed prior or subsequent to the adoption of this Constitution."
A Republican lawsuit would be the second major legal fight over Virginia's election laws this year. Democrats are challenging the state's 2013 voter ID law.
McAuliffe's order, issued 10 days ago, restored voting rights to Virginians who have completed their sentences and any supervised probation or parole. It's estimated to re-enfranchise around 206,000 people. The move was perhaps the most significant step yet in a nationwide push to restore the right to vote for former felons.
Immediately, Republicans accused McAuliffe of doing a political favor for Hillary Clinton, a longtime ally. Virginia's 13 electoral votes are expected to be pivotal in the presidential election. And studies have shown former felons vote Democratic by a large margin.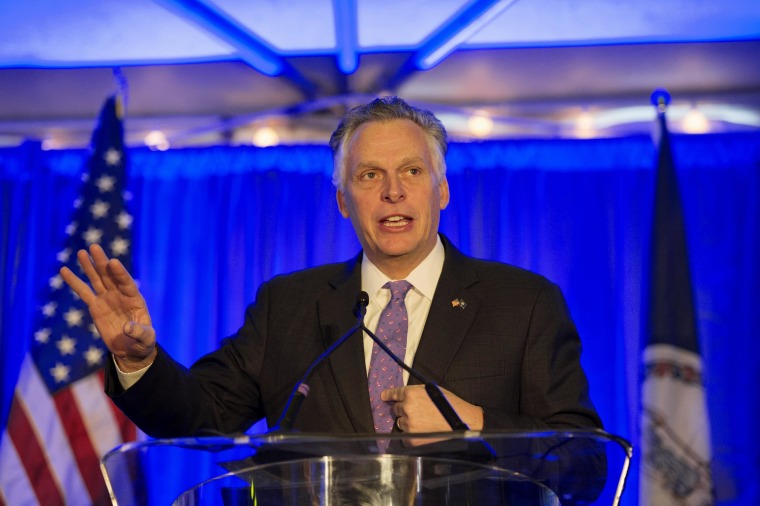 In Monday's announcement, legislative leaders charged that McAuliffe's move was not just political but unconstitutional.
"His predecessors and previous attorneys general examined this issue and consistently concluded Virginia's governor does not have the power to issue blanket restorations," Norment said. "By doing so now with the acknowledged goal of affecting the November election, he has overstepped the bounds of his authority and the constitutional limits on executive powers."
That appeared to be a reference to a conclusion reached by Mark Rubin, a top lawyer for McAuliffe's predecessor as governor, Democrat Tim Kaine.
RELATED: Virginia governor enables 200,000 felons to vote in November
"A blanket order restoring the voting rights of everyone would be a rewrite of the law rather than a contemplated use of the executive clemency powers," Rubin wrote in 2010. "And, the notion that the Constitution of the Commonwealth could be rewritten via executive order is troubling."
Rubin didn't immediately respond to a request for comment.
But Virginia's felon voting restrictions, like those of several other states, derives from its 1902 Constitutional Convention, which had the explicit purpose of disenfranchising African-Americans. The Constitution that emerged included a range of devices to limit black voting, including a poll tax, a literacy test, and a ban on voting by those convicted of a broad range of crimes. Asked by a journalist whether this amounted to discrimination, one of the convention's most influential members, Carter Glass, replied: "Discrimination! Why that is exactly what we propose. To remove every negro voter who can be gotten rid of, legally, without materially impairing the numerical strength of the white electorate."
Republicans said the planned challenge will be financed with political and private funds, not taxpayer dollars.