In the lead up to presidential elections, NBC News transforms Rockefeller Center into Democracy Plaza — an interactive celebration of American citizenship and our political history. This year, NBC News is extending this experience to virtual reality.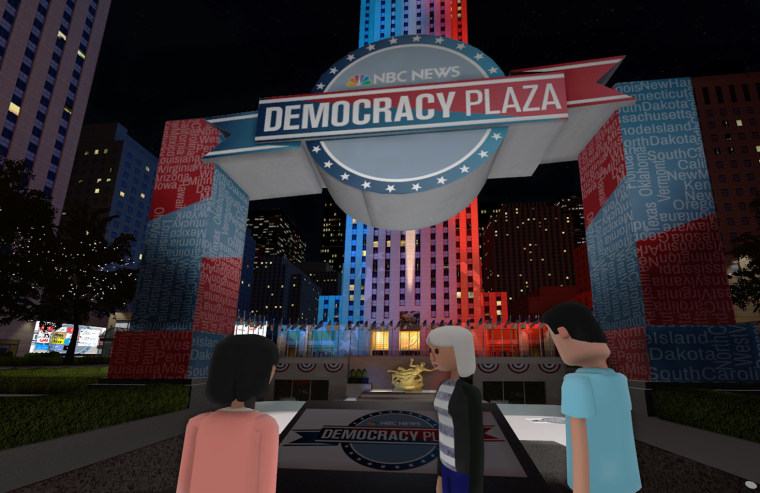 Working with our partner AltspaceVR, NBC talent will host events in our virtual reality recreation of the plaza through Election Night, including debate watch parties, live Q&A discussions with political experts, political comedy shows, and more.
Up next: USA's "Mr. Robot" writer and technical producer Kor Adana will hold a conversation about cybersecurity and democracy, and NBC News "Meet the Press" moderator Chuck Todd will host a Q&A on the eve of Election Day. Here's the full line-up.
RSVP to attend the events on AltspaceVR's website here.
Miss an event? NBC's Al Roker, the mayor of our TODAY plaza, debuted the space with a custom avatar. And MSNBC's Steve Kornacki joined visitors to analyze the latest presidential election polling after the first debate and to chat about where the race stood in battleground states.
How to join: For the full VR experience, visitors can use the AltspaceVR app on the Oculus Rift, HTC Vive or Samsung Gear VR. For the 2-D experience, users can join using a PC or Mac.