WASHINGTON — In an election full of wild cards, the coming fight over the future of the Supreme Court stands out for its massive political stakes and the potential votes it will affect.
Within hours of Justice Anthony Kennedy's retirement announcement last week, Democratic senators facing re-election in red states came under tremendous pressure to get behind whomever President Donald Trump appoints to replace the departing swing-voting jurist, with an announcement expected a week from Monday.
In the meantime, progressives took to the barricades and are looking for all Democrats to hold the line, since Trump said during the campaign that he would appoint only judges who oppose abortion rights. (On Friday, in response to a reporter's question, Trump said he would not ask possible nominees about their position on abortion during the vetting process because he didn't think it would be right to do so.)
Nowhere is the Supreme Court dynamic felt more strongly — and the complexity of the fight more clear — than in Indiana, where Democratic Sen. Joe Donnelly is hoping to show independence from his party in a state that voted for Trump by almost 20 percentage points in 2016. His Republican challenger, Mike Braun, is a businessman and state legislator who has modeled himself as a Trump-like outsider.
Already a pro-GOP group, One Nation, is running digital ads telling Donnelly to "say no to the left" and confirm Trump's choice for the court. Donnelly met with the president at the White House on Thursday, along with fellow Democratic Sens. Joe Manchin of West Virginia and Heidi Heitkamp of North Dakota, both facing tough re-election races, to discuss the issue.
"When the president presents the Senate with his choice for the Supreme Court, I will thoroughly review the record and qualifications of that nominee," Donnelly said in a statement, a contrast with some Democrats who have already suggested they intend to vote no, whomever the president picks.
The moderate Donnelly is a rarity among Democrats in that he identifies as anti-abortion, making the politics murkier than it is for most candidates when it comes to choosing a Supreme Court justice who could potentially cast the deciding vote to overturn Roe v. Wade. He was one of just three Democrats to vote for a 20-week abortion ban in January. Donnelly also voted to confirm Trump's first Supreme Court nominee, Neil Gorsuch.
But at the same time, Donnelly won his Senate seat in 2012 in part due to a backlash against the severity of his opponent's views on abortion. Republican Richard Mourdock plummeted in polls after justifying his call to ban abortion, even in cases of rape, by telling a debate audience that pregnancies resulting from rape were ultimately a "gift from God."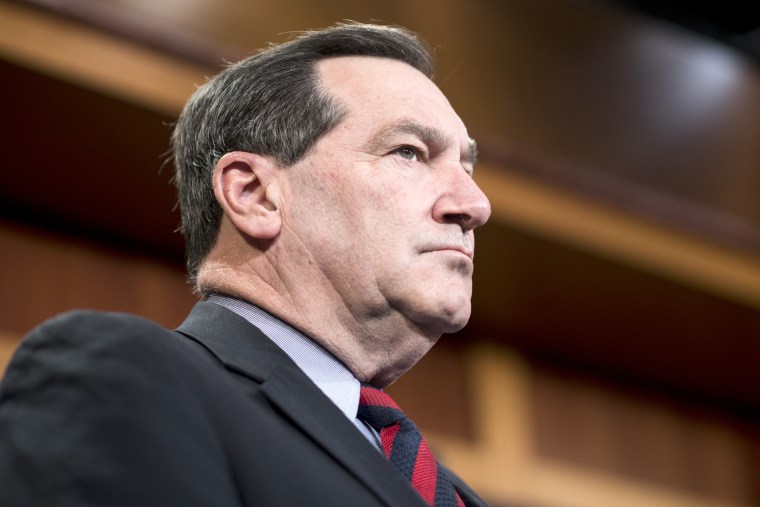 It's possible the high court opening — and its implications for Roe v. Wade especially — could boost Donnelly once more, even as it excites conservative voters.
"For the Democrats in midterm elections, the kinds of voters who don't turn out for them are younger women, unmarried women, and they need them to turn out," said Christine Matthews, a pollster who has worked for Republican candidates in the state. "This, I think, will really frighten people."
Trump is already portraying the nomination fight as a referendum on his leadership, which could also influence how the issue is perceived among voters. Braun has made his support for the president central to his campaign.
Matthews predicted Donnelley will ultimately vote for the nominee, especially if it's Indiana native Amy Coney Barrett, a judge on the 7th Circuit Court of Appeals who is believed to be on Trump's short list. The president has said two women are on the list.
Braun is assuming Donnelly's a yes vote, too, but nonetheless suggested he still plans to hit the incumbent on the issue.
"Given that it's an election year, I expect Senator Donnelly to vote for President Trump's nominee to distract from his liberal record of opposing tax reform, passing Obamacare, and supporting Obama's nuclear deal with Iran," Braun said in a statement.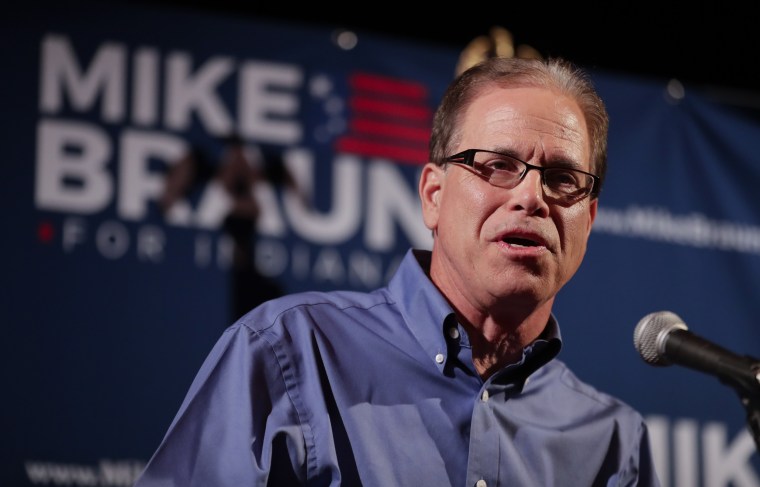 Senate Majority Leader Mitch McConnell, R-Ky., is vowing to have the confirmation wrapped up by "this fall," widely interpreted to mean well before Election Day on Nov. 6, minimizing the chance the midterms election becomes a referendum on the court.
Republican voters traditionally have cared more about the courts than Democrats, and McConnell's decision to block President Barack Obama's Supreme Court nominee in 2016 most likely helped keep Trump-skeptical Republicans from staying home that election.
One-in-five voters that year cited the court as the most important factor in their vote, and most of them voted for Trump, according to exit polls. Meanwhile, voters who said they didn't care about the court were far more likely to vote for Hillary Clinton.
At the same time, however, this fight could change that dynamic, since abortion has proven to be a motivating issue for Democrats.
"My phone has rung off the hook the last two or three days with people asking what they can do and what they should do," said Robin Winston, a former chairman of the Indiana Democratic Party. "Whether you're involved with choice issues, immigration issues, labor issues, LGBT issues, all of those things have come to the forefront under this Supreme Court."
And most Americans — 69 percent — oppose overturning Roe v. Wade, according to Pew, including a slim majority of Republicans.
That could mean trouble for vulnerable Republicans like Sen. Dean Heller, who is up for re-election in Nevada, a blue state not known for its social conservatism. The state's popular governor, Brian Sandoval, is a rare Republican officeholder who supports abortion rights.
"Senator Heller wants you to vote for him because he'll rubber stamp another nominee from President Trump, who could jeopardize Roe v. Wade and undermine coverage protections for pre-existing conditions," Rep. Jackie Rosen of Nevada, Heller's Democratic challenger, said in a statement.
But of course, in this swirling political environment, there's a question of whether any issue can hold the public's attention for long, especially if the court vacancy fight is resolved weeks, possibly months, before the election.
Already, there's the summit next month between Trump and Russian President Vladimir Putin, the ongoing border crisis, a growing trade war, and the potential for a major development from special counsel Robert Mueller. The midterms elections are still more than four months away.