Voters in Montana woke up on Election Day to newspaper front pages filled with the explosive news that Republican Greg Gianforte had been accused of assaulting a reporter hours before polls opened in the state's high-profile special congressional election against Democrat Rob Quist.
But any political impact will be blunted by the fact that as many as two-thirds of voters are estimated to have already cast a ballot.
Still, Democrats worked to capitalize on the incident. Voters who cast a ballot on Election Day tend to be more persuadable and less partisan than those who vote early, so party committees targeted digital ads at them highlighting the alleged abuse.
The election-eve twist complicates the teasing out of any larger meaning for next year's congressional midterm elections, especially since Montana does not release information about how early voting differed from ballots cast on Election Day.
Still, with most votes in before the nationalized race took a turn, officials in both parties will be closely reading its tea laves.
Here are three possible outcomes in the race to fill a statewide seat vacated by Interior Secretary Ryan Zinke and what they could mean.
1. A win for the Democrat
Quist is a folk singer with no government experience and fairly extensive personal baggage. If he wins, Democrats will see it as repudiation of the GOP health care bill, a major boost in their momentum, and proof that President Donald Trump's unpopularity would be fatal for Republicans in the midterms.
As in next month's special congressional election in Georgia, Trump has loomed over the Montana race.
Vice President Mike Pence and Donald Trump Jr. have both traveled to the state to campaign for Gianforte, while Trump recorded a robocall this week calling Gianforte "my friend." "He's a wonderful guy, he knows how to win, he's gonna win for you," the president says in the call.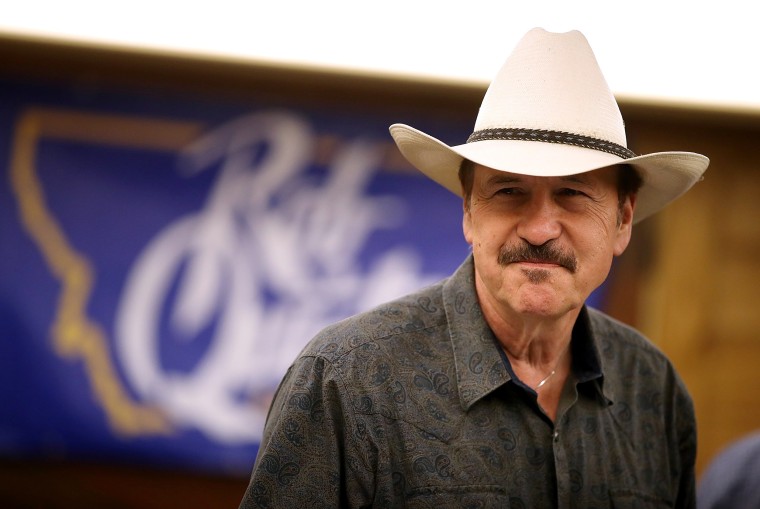 Gianforte has fully embraced Trump, who beat Hillary Clinton in Montana by 20 percentage points in November and remains fairly popular. In a closing speech to supporters, Gianforte said he wanted "to work with Donald Trump to drain the swamp and make America great again."
Meanwhile, Montana will offer the first ballot box test of the House GOP bill to repeal Obamacare. In next year's congressional elections, Democrats are hoping to weaponize vulnerable Republicans' votes in favor of the unpopular plan, which the Congressional Budget Office on Wednesday said would leave 23 million more people without health insurance compared with current law.
Quist devoted the final weeks of his campaign to focusing on the legislation. And it was the issue Guardian reporter Ben Jacobs tried to ask Gianforte about Wednesday night before the physical altercation that landed him in the hospital and left Gianforte charged by he county Sheriff with misdemeanor assault.
A win would also be a shot in the arm to Democratic fundraising and candidate recruitment efforts nationwide. Quist raised a nearly unprecedented $6 million for his campaign, mostly in small donations online, and many other candidates will try to follow his model.
2. A narrow victory for the Republican
The most likely outcome, according to both public and private polls, is that Gianforte wins by a single digit margin.
Both parties spent the week spinning expectations around this outcome, with Democrats laying the groundwork to claim a moral victory and Republicans hoping to set their bar even lower so they could label a thin margin a big win.
In some sense, both are right. A moral victory for Democrats is still a loss. It would not get Democrats any closer to winning the 24 seats they need to retake control of the House of Representatives, and the party is growing desperate to score an actual victory in the Trump era.
While Republicans can blame Gianforte if they fall short of expectations, Democrats are bound to face criticism for losing to a candidate who was witnessed attacking a reporter, according to an account from a Fox News crew in the room.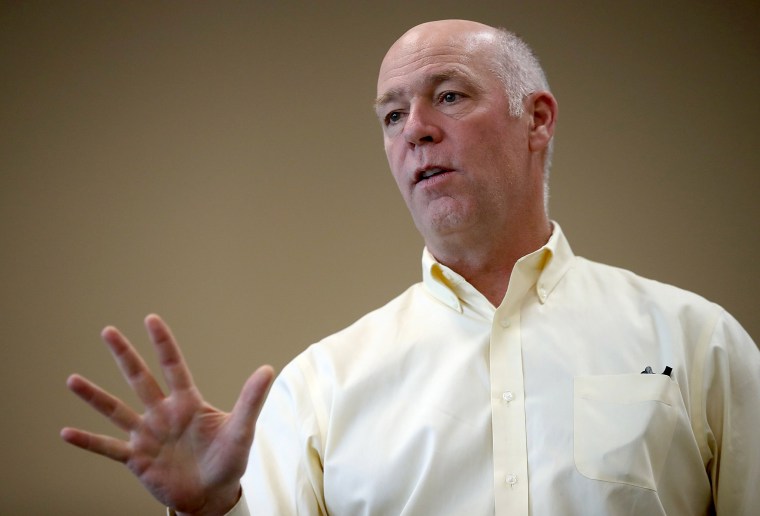 National Democrats may also be in for another round of blame from party activists for not investing more in the race, even though it's unclear if it would have made a difference.
After a string of races in which the party has outperformed its November showing but fallen short of victory, the Dems are desperate for a real win.
On the other hand, this race should not even really be competitive for Democrats in the first place. Trump and Zinke both won the seat by wide margins and Republicans have held the district for over 20 years.
Republicans outspent Democrats by as much as five-to-one on TV advertising, according to one operative tracking the race, and most of the votes were locked before Gianforte's encounter with the reporter.
3. A big night for Gianforte
A double-digit margin would leave Republicans breathing a sigh of relief and Democrats feeling dejected — though the GOP would not be out of the woods yet.
Democrats, some of whom quickly called on Gianforte to withdraw from the race Wednesday night, would likely pressure Speaker Paul Ryan to censure or even expel his newest member. And would Republicans really want to be seen with him?
Still, if Gianforte wins comfortably, it would be a signal to Republicans involved in other races that Trump's dismal approval ratings are not toxic.