This story was originally published by The Center for Public Integrity, a nonprofit, nonpartisan investigative news organization in Washington, D.C.
The Federal Election Commission is running low oncommissioners.
President Donald Trump on Thursday nominated Republican Matthew Petersen to a federal judgeship, meaning the FEC is poised to putter on with the minimum number of commissioners — four — required to take official action on most anything of consequence.
Three of those remaining four commissioners are themselves wavering on whether they'll continue serving. With 2018 midterm campaigns already afoot, what would it mean if the FEC fell short of a quorum? Plenty.
No penalizing candidates and committees found breaking campaign laws.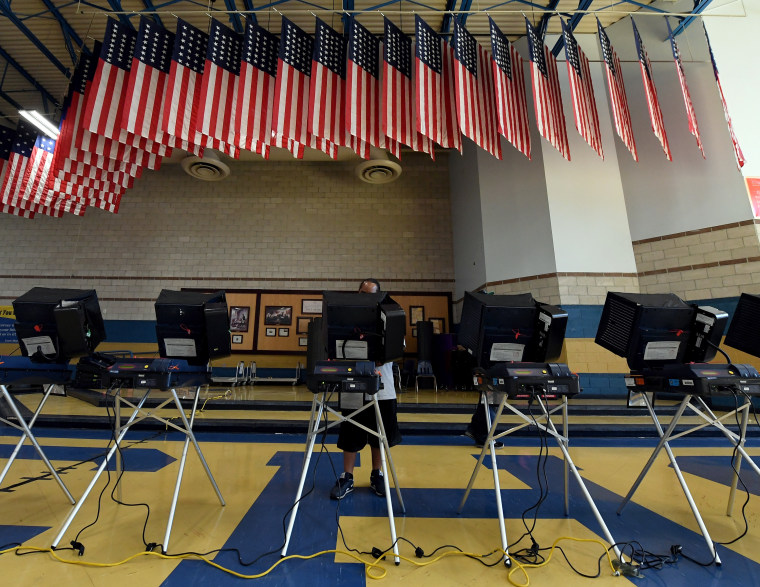 No completing new investigations of political actors suspected of misdeeds.
Click Here To Read the Center for Public Integrity's Version of This Story
No new rules or opinions governing how campaign cash must be raised and spent.For example, in July, the commission ruledthat members of Congress, still reeling from the shooting of House Majority Whip Steve Scalise, R-La., could use campaign funds for home security systems.
And certainly no action on what's easily the thorniest topic now before the commission: whatever to do about Russian influence in U.S. elections.
"In a very practical sense, the FEC has no margin of error," said Adav Noti, senior director for trial and litigation at the nonpartisan Campaign Legal Center, who until April served as the FEC's associate general counsel for policy.
And losing that quorum of four commissioners is hardly hypothetical: Republican Commissioner Lee Goodman wants to quit the FEC before Christmas.
In an interview Thursday with the Center for Public Integrity, Goodman wouldn't say whether Petersen's nomination will cause him to delay his own resignation. "Matt's nomination certainly adds a dimension to my plan," Goodman said.
Independent Steven Walther, meanwhile, hasn't committed to staying on much past his one-year term as FEC chairman, which ends at the year's conclusion.
And Republican Vice Chairwoman Caroline Hunter, a nine-year commission veteran who couldn't be reached for comment, has previously been coy about whether she soon plans to leave the FEC for other potential opportunities — private practice, party politics, a spot in the Trump administration.
Even with a quorum, FEC action of any sort would require almost unprecedented unanimity among members of a frequently fractious foursome. If just one of the four commissioners fell ill, or declared a recusal-triggering conflict of interest, the remaining regulators would be forced to shelve commission business, at least in part.
The FEC is already "so dysfunctional now," said Ann Ravel, a former Democratic commissioner who frequently clashed with her Republican colleagues and resigned March 1. "But it may [now] be exacerbated so people will understand that there is literally no chance of there being any consequence to the failure to abide by the law."
As it stands, Trump could nominate a new slate of regulators to fill all six FEC commissioner slots.
That's because Petersen and his four commissioner colleagues continue to serve as "holdovers" despite their six-year FEC terms having all long ago expired.
Click Here To Read the Rest of This Story
The Center for Public Integrity is a nonprofit, nonpartisan investigative news organization in Washington, D.C.