Former senior aides to President Barack Obama's re-election campaign have signed onto a prominent super PAC dedicated to helping promote Hillary Clinton for president in 2016.
Ready for Hillary announced Wednesday that it had partnered with 270 Strategies, an upstart Democratic grassroots consulting firm headed by two highly respected organizers of the 2012 Obama campaign. An important part of the team credited with running the on-the-ground machine that helped the president to win a second term will now be part of the growing effort to advance the former secretary of state's prospective candidacy in 2016. The announcement underscores the extent to which many Democrats and the Obama political universe have pivoted toward embracing a Clinton bid for the White House in 2016.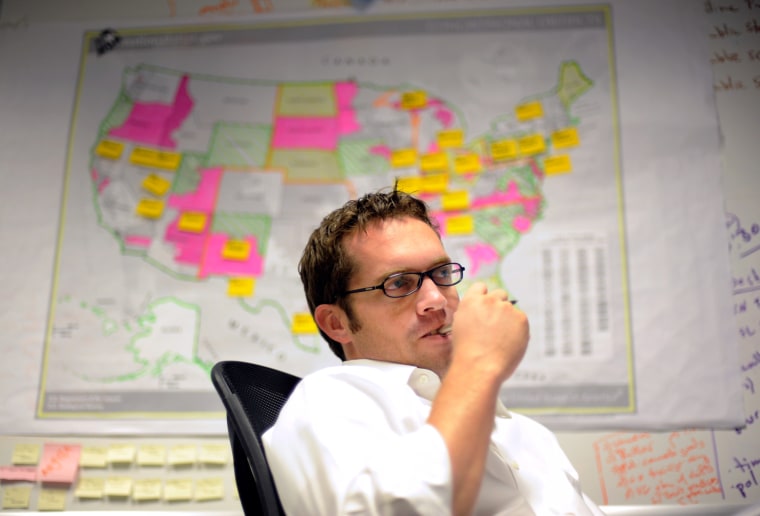 270 Strategies will be charged with building grassroots organizing for the pro-Clinton group. The firm will handle field organizing, volunteer recruitment and training and constituency engagement programs, according to the release.
The firm was formed earlier this year by Jeremy Bird, Obama's former national field director, and Mitch Stewart, the former battleground states director for the president's re-election campaign.
"There is no one that better understands grassroots presidential politics than the team that won the last two presidential elections," said Craig T. Smith, a senior adviser to Ready for Hillary. "Already, hundreds of thousands of Americans are joining Ready for Hillary's national movement and urging Hillary to run. The professionals at 270 Strategies will help us expand and mobilize that effort in all corners of the country."
 The announcement helps lend cachet to Ready for Hillary, which has sought to spearhead the effort to build support for Clinton in 2016 and build up the kind of infrastructure that could be quickly adapted to support her candidacy, should she decide to run.
The group has attracted the assistance of other top Democratic strategists, and helped collect endorsements for Clinton, like Missouri Sen. Claire McCaskill's last month.
"We know from years of leading the Obama organization that empowering people and engaging grassroots volunteers are the most critical components of building a winning, 21st century campaign," Bird said in the release.
"That's why we're pleased to be working with the Ready for Hillary team to help tap into the organic grassroots energy we're seeing around the country from voters of all ages who are already inspired by the notion of a potential Clinton candidacy."
Thursday's announcement underscores the growing overlap between the Obama and Clinton universe, a political alliance that had once seemed unthinkable during the bitter primary battle between Obama and Clinton for the Democratic presidential nomination in 2008.
But after having served as Obama's top diplomat, Clinton has emerged -- for now -- as Democrats' tentative favorite to carry the party's banner in the 2016 elections.