WASHINGTON - Sometimes a close loss can be as telling as a surprise win, as the political world saw in the special election in Ohio's 12th congressional district last week. Democrats failed to capture the seat, but the party's near-miss may reveal something about the size of the wave brewing in the electorate and the House districts that could be in play this fall.
Going by the numbers, the Democratic nominee Danny O'Connor should never have been close in the solidly red 12th. President Donald Trump won the district by 11 points and the Republican incumbent last won it by 37 points in 2016.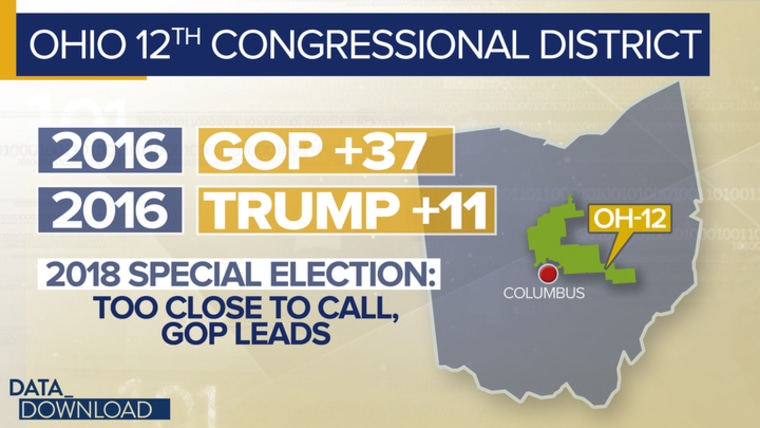 But the 12th represents a specific kind of congressional battlefield, a district that straddles the line between suburban and rural America. It holds the edge of Franklin County, the near-in suburbs of Columbus, and wealthy, educated, exurban Delaware County — an area that is home to establishment GOP voters. And beyond that, the 12th contains all or some of five more counties that are more rural and blue-collar in nature.
And those different electoral terrains matter. Consider Delaware County. In 2012, Republican presidential nominee Mitt Romney won it by 23 points. In 2016, Trump won it by 16 points. On Tuesday, Republican Troy Balderson won it by 8 points. That's what Republican establishment erosion looks like in vote tallies. Those voters used to be among the GOP's most reliable.
More troubling for Republicans: there are other districts that look like Ohio's 12th out there.
Just outside of St. Louis, Missouri's 2nd district is a mix of suburban and exurban locales. It has been traditionally Republican and in 2016 voted for Trump by 11 points and incumbent Republican Ann Wagner by 20 points. But it has voters with a similar demographic profile to Ohio's 12th, and a district that is better educated and much less rural. The 2nd is currently listed as "likely Republican" by the Cook Political Report, but Tuesday's numbers may have the GOP watching it a bit more closely.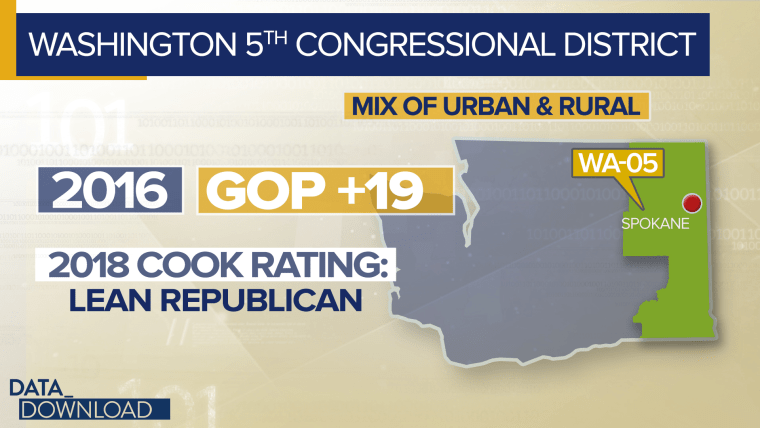 On the eastern side of Washington State, the 5th district holds some of the same concerns as Ohio's 12th for Republicans. It's a mix of urban Spokane and highly-educated Whitman counties and a collection of more rural areas — along with multiple college campuses. The current Republican incumbent, Cathy McMorris Rodgers, won the seat by 20 points in 2016 and Trump won it by 13 points. But it's currently only rated as "lean Republican" by Cook.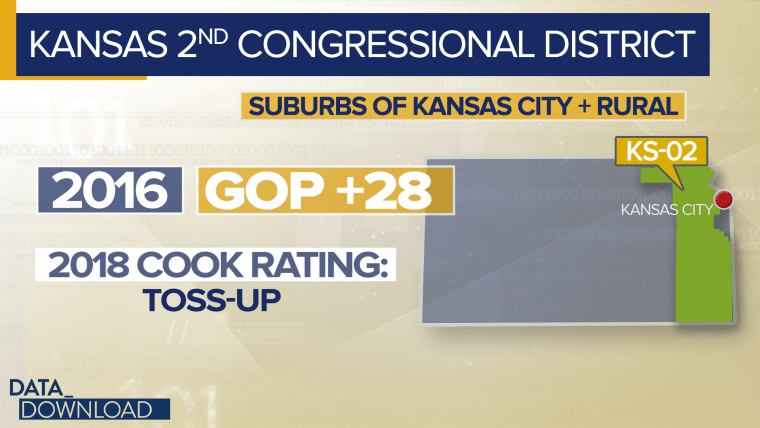 Along the eastern edge of Kansas, the 2nd district has some noticeable comparison points to Ohio's 12th. It contains a large swath of rural agricultural counties, but also the edges of the Kansas City exurbs, as well as Topeka and Lawrence, home of the University of Kansas. Trump won the 2nd district by 19 points, but incumbent Lynn Jenkins is retiring and this week the Cook Political Report rated the district a "tossup" for the fall.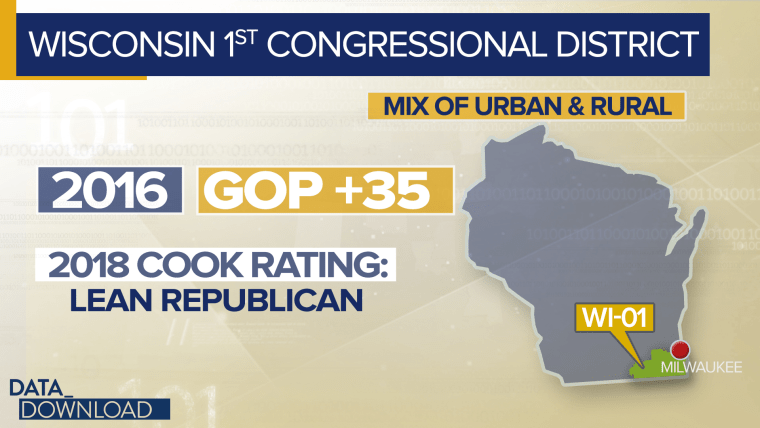 And the district of retiring House Speaker Paul Ryan, R-Wis., shares some of the amalgam of elements of Ohio's 12th. The 1st district of Wisconsin holds parts of Milwaukee County and the suburbs of the city in wealthy, well-educated Waukesha — along with Racine, Kenosha, and Janesville, the medium-sized manufacturing community that is Ryan's hometown. It's currently rated as "lean Republican" by Cook.
These districts all share the common element of looking like the next rung out in urban areas, beyond big suburban districts where Democrats were already feeling hopeful about this fall. If the Democratic wave hinted at in much of 2018's polling grows, districts like these could be in jeopardy for the GOP with big implications for a shift in control of the House.
Of course, August is not November and Democrats lost in Ohio on Tuesday. But Ohio's 12th should never have been close and the tightness of that race is enough to put districts like it on wave watch.