The presidential campaign is crossing the Atlantic when Donald Trump goes to Scotland this week -- and could expand further if Hillary Clinton decides to solidify plans to take a foreign trip abroad.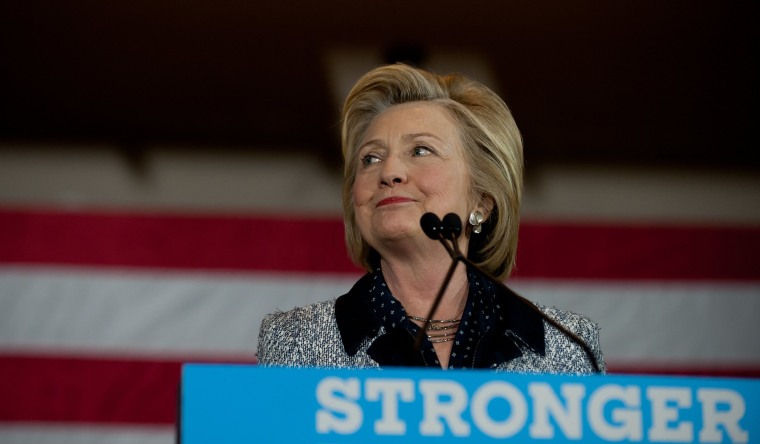 Clinton's campaign is seriously considering such a trip, potentially ahead of the convention, though the plans aren't yet set in stone. It's a traditional move for presidential candidates, though often it's an opportunity to shore up a lack of foreign policy experience. Then-Sen. Barack Obama toured Europe as a candidate in 2008, where he was greeted by roaring crowds; former Massachusetts Gov. Mitt Romney went to England, Israel and Poland in 2012.
The calculus would be different for Clinton: Such a trip would underscore her strengths and the differences she has with Trump on national security. Democrats widely praised a foreign policy speech she gave in San Diego earlier this month, and she seemed to grow more comfortable as a candidate when she was criticizing Trump on those grounds.
Trump's trip, by contrast, is to celebrate the opening of his golf course in Scotland -- a long-planned personal trip abroad. That's all the trip will consist of -- plans to potentially also visit Ireland were scrapped amid opposition to Trump from local politicians there.
Personal trips abroad can be dicey for presidential candidates no matter what. Romney went abroad in the summer of 2012 because he wanted to attend the Olympic Games in London; he added additional countries to the itinerary to make it a tour. But he made mistakes along the way, starting in London -- when he questioned whether the city would be secure during the events.
The British tabloid the Sun was not kind in its full-page headline: MITT THE TWIT, the paper said.