FiveThirtyEight's Harry Enten observes how Hillary Clinton's favorable numbers have declined since leaving her secretary of state post and eyeing the presidency in 2016.
"She no longer looks quite so invincible," he writes.
And he's right: According to our NBC/WSJ poll from last month, Clinton's favorable/unfavorable rating stands at 43% positive, 40% negative – down from 51%-31% in Sept. 2013 and 56%-25% in Jan. 2013 when she stepped down as secretary of state.
Indeed, her fav/unfav score right now (43%-40%) is almost the same as where it was at this point right before the 2008 presidential race started in Dec. 2006 (43%-38%).
But here's the other thing that stands out from last month's NBC/WSJ poll: No political figure right now is all that popular, and Clinton happens to more popular than most.
A chart of the 20 political figures and institutions the poll measured – from most popular to least popular:
Some figures (like Clinton, Barack Obama, Rand Paul, and Marco Rubio) are slightly above water. Others (like Joe Biden, Jeb Bush, Rick Perry, and Ted Cruz) are under water. And others still (like Chris Christie) are dead-even in popularity.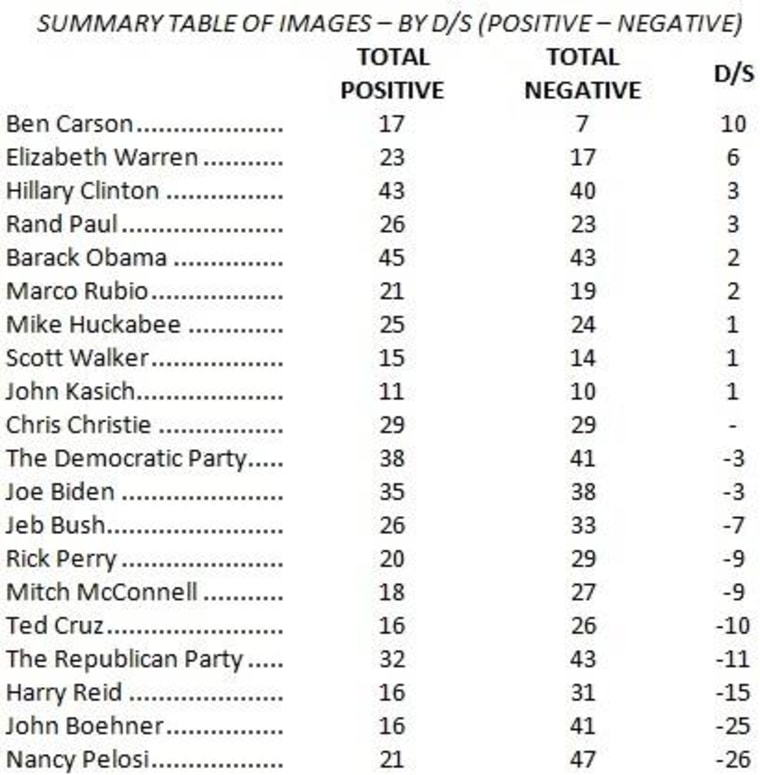 In other words, none of these politicians have true crossover appeal. Republican voters love the potential GOP candidates and hate the Democrats; Democratic voters love the potential Dem candidates and hate the Republicans; and independents are, well, "meh" about all of them.
This is a striking contrast from Dec. 2006, when John McCain (46%-20% fav/unfav score), Barack Obama (35%-13%), and Rudy Giuliani (55%-14%) all had considerable crossover appeal in the NBC/WSJ poll.
So, yes, Hillary Clinton isn't as popular as she once was. Then again, there aren't many – if any – popular politicians left on the national stage.