A Phoenix woman charged for throwing a shoe at Hillary Clinton during a Las Vegas speech last April was sentenced to a year of probation in federal court, her lawyer said Tuesday.
Alison Michelle Ernst, 36, had already served six months of detention for being a flight risk and pre-trial mental health evaluation in the attention-grabbing stunt. Her attorney, William Carrico, said Monday's additional sentencing on a trespassing charge was unfair in an incident that was "clearly more of a protest by a woman who had some mental disabilities of record." Ernst had been involuntarily hospitalized in the past, he added.
Carrico said his client never intended to harm Clinton, who was not struck by the black-and-orange athletic shoe while speaking at an Institute of Scrap Recycling Industries meeting at the Mandalay Bay Hotel & Casino on April 10. He said Ernst, who was wearing a blonde wig, tossed the footwear "to catch the audience's attention and Mrs. Clinton's attention" and wanted to draw focus to leaflets she wished to distribute at the event.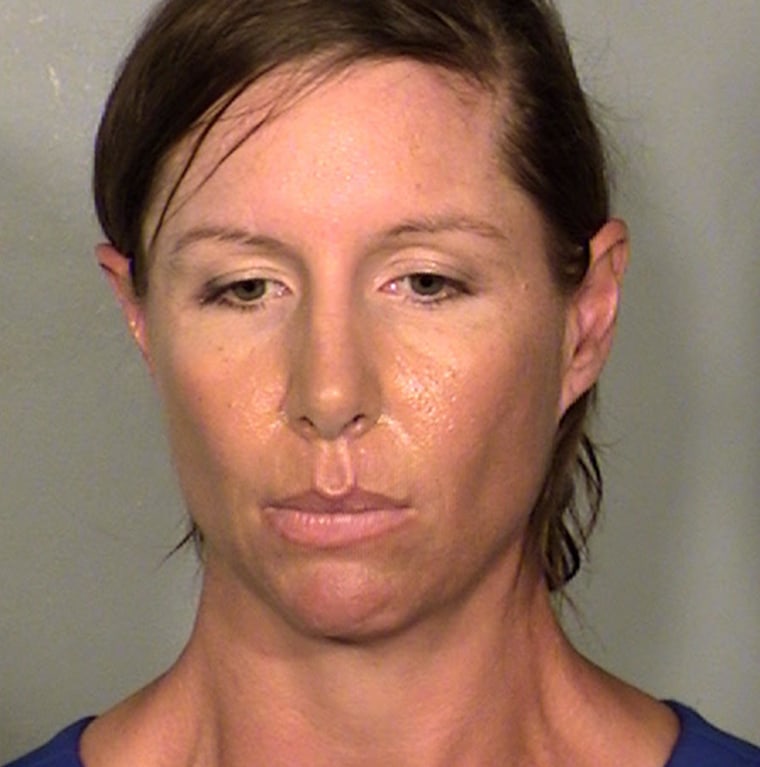 Clinton ducked and quickly joked about the bizarre incident, which occurred shortly after she took the stage, asking, "Is that somebody throwing something at me? Is that part of Cirque du Soleil?" She added: "My goodness, I didn't know that solid waste management was so controversial. Thank goodness she didn't play softball like I did."
Carrico said Ernst was protesting the government's involvement in the mining and utilization of heavy metals, which she claimed are toxic and have harmed U.S. troops in Iraq and Afghanistan.
Authorities filed federal charges against Ernst last April for trespassing in a restricted building and violence against a person in a restricted building. The violence charge was later dismissed and Ernst pleaded guilty to trespassing.
The conditions of her probation include supervision by federal authorities, permission to travel outside of Arizona, mental health treatment and that she must stay away from Hillary Clinton and anyone under Secret Service protection.
IN-DEPTH
— Daniella Silva