As the number of migrants attempting to cross the southern U.S. border rises, Border Patrol agents have begun releasing them on U.S. streets shortly after they cross from Mexico into California and Arizona.
The number of migrants crossing the border in San Diego and the Tucson Sector of Arizona has been steadily rising, with border agents in the Tucson Sector now apprehending as many as 2,000 a day, according to a Border Patrol official.
Near Nogales, Arizona, agents released 100 to 200 migrants per day into the U.S. on Wednesday, Thursday and Friday, according to the official.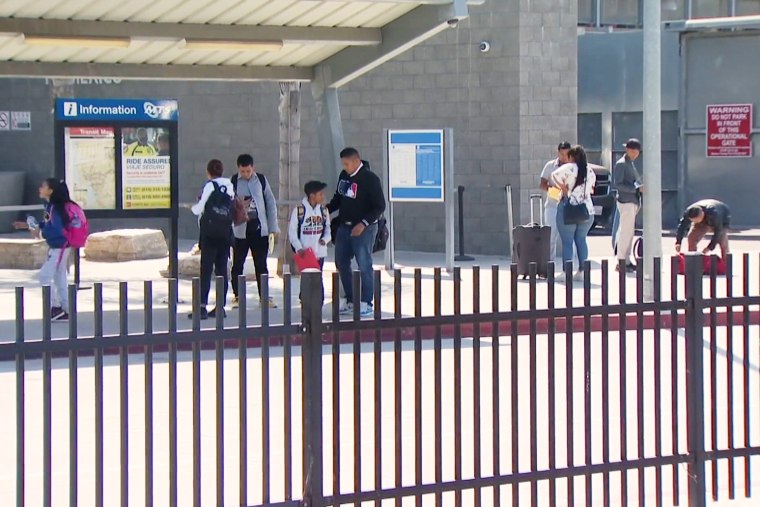 The number of attempted crossings at the southern U.S. border dropped drastically in May, with the ending of Covid border restrictions known as Title 42 and the beginning of new asylum restrictions. But those numbers have been increasing in recent weeks, and the street releases indicate the numbers are now straining the resources of the Border Patrol.
During times when Border Patrol facilities are not overcrowded, migrants are typically sent from the facilities into the care of a nearby nonprofit or religious organization that can shelter them before they are able to move onto a destination farther inside the United States, where they will await the next step in their immigration court cases. U.S. border agents sometime release migrants directly onto the streets in certain areas when the numbers of migrants rise and the processing facilities get overcrowded.
Agents in El Paso, Texas, released migrants onto the streets around this time last year, a warning sign before that sector became the busiest along the border.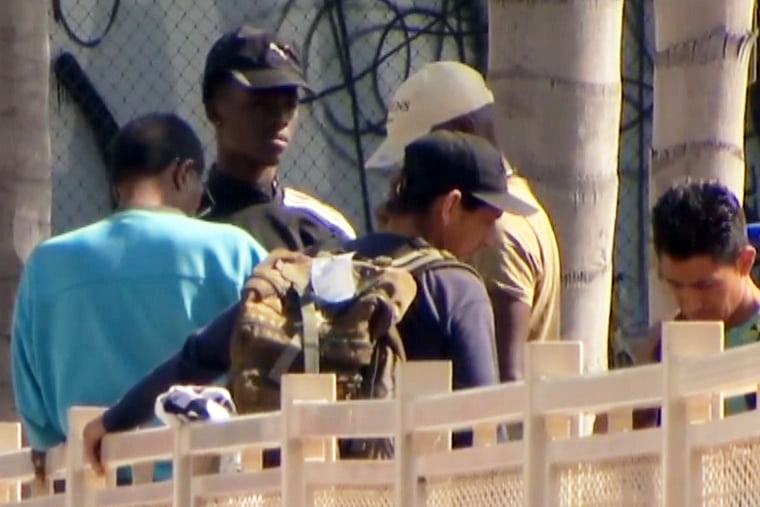 All migrants who are released onto the streets have already cleared Customs and Border Protection's vetting process to be sure they do not pose a risk to safety or national security. It is not known, however, if they all have immigration court dates.
"CBP is working according to plan and as part of our standard processes to quickly decompress the areas along the Southwest border, and safely and efficiently screen and process migrants to place them in immigration enforcement proceedings consistent with our laws," said a Customs and Border Protection spokesperson. 
Street releases often occur near transportation sites, such as bus stations, which migrants can use to travel deeper into the U.S. In San Diego, migrants were released Wednesday morning near the Iris Trolley Station in Otay Mesa, as first reported by KNSD.