MCALLEN, Texas — As the Trump administration nears its midnight deadline for reuniting 2,551 migrant children, Lourdes Leon and as many as 722 other migrant parents are left not knowing when they will see their loved ones again.
Leon told NBC News she thought she was signing a form that would allow her son to pursue an asylum claim while she was deported to Guatemala and that he would be returned to her after the process was done. But now she wonders what exactly she signed and whether she will ever see her 6-year-old son, who is being held in New York.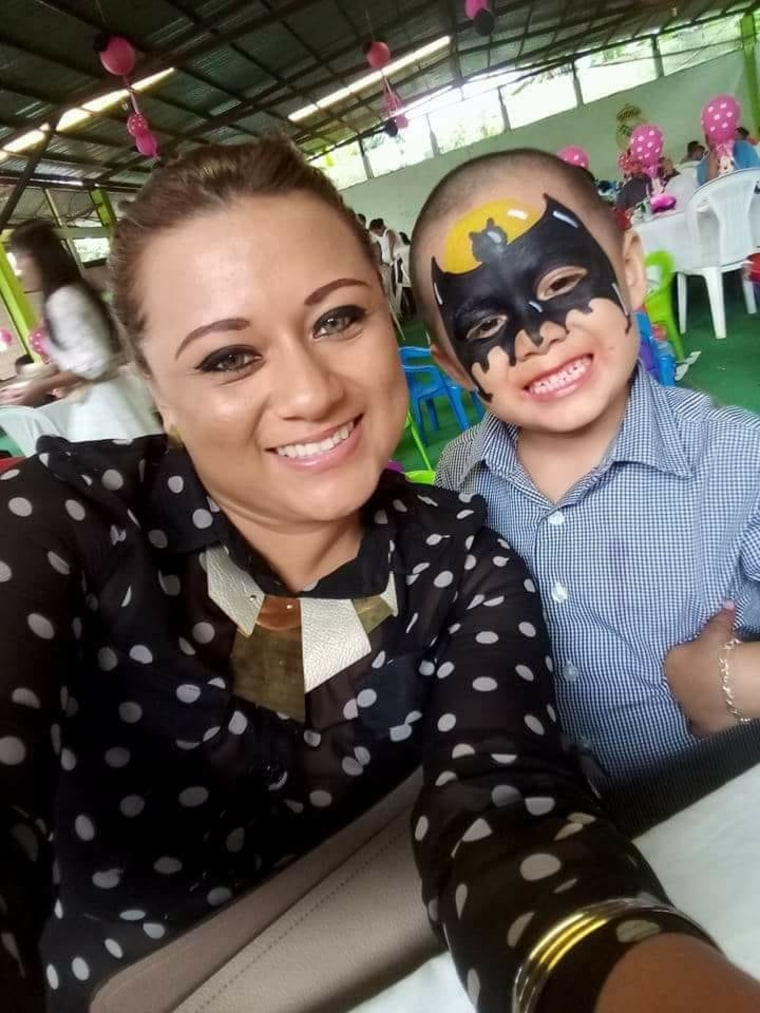 "This is anguish," Leon said. "I'm just waiting for him to be sent back here."
Justice Department lawyers said Tuesday that 260 parents are thought to have been released into the interior and U.S. Immigration and Customs Enforcement agents have not been able to contact them. Another 463 parents have been deported without their children, and the Trump administration has eliminated them from the class of parents it plans to reunite by the end of the day Thursday.
Secretary of Homeland Security Kirstjen Nielsen told FOX News Wednesday that the parents who had been deported without their children had chosen to do so.
"If the parents contact us and they want to be reunited, of course we will work with them. But as you know, as part of the way the process works, the parents always have the choice to take the children with them," Nielsen said, making no commitment to reunifying deported parents by a hard deadline.
Nielsen said the parents could reach out to the U.S. government through consulates in their home countries. But Leon lives in rural Guatemala, 7 hours away from the capital.
For many of the 463 parents, the waivers they signed did not clearly explain their rights. One form first given by ICE to separated parents asked them to sign on one of two lines, indicating they would leave the country with or without their children. It did not state that they were waiving their right to be reunified in the future and it did not allow parents to consider whether they still had a chance at asylum.
A second form, introduced by the ACLU and approved by a judge for distribution at ICE detention centers on July 9, is more detailed, explaining "You DO NOT have to agree to removal from the United States in order to be reunified with your child." It also gives parents a number to contact ACLU lawyers for help understanding their legal rights.
Which form a deported parent signed is likely to be disputed in court between ACLU lawyers representing separated migrant parents and the Justice Department, representing the government.
In a court filing on Wednesday, the ACLU laid out 27 examples of parents who unknowingly signed away their rights to reunify with their children.
In some cases, the parents were illiterate or spoke an indigenous language not included on the form. Two fathers thought the form would release their sons from government custody and allow them to reunify. One mother was told signing the waiver would lead to reunification.
Other parents were given a presentation on their legal rights in a room with dozens of other migrants and given only three minutes to decide whether they would be deported with or without their child.
Some parents knowingly choose to be deported without their child in order to give their child a chance at asylum in the United States rather than bringing them back to a violent country.
Government attorneys said on Tuesday they plan to reunite 1,637 children with their parents by the deadline. Judge Dana Sabraw of the Southern District of California, who is overseeing the reunification case and set the deadline, said that was "a remarkable achievement," but said he expects the ACLU to contest the government's decision to put some parents in the "ineligible" category, laying the stage for a continued battle over who the government will reunify.
Judge Sabraw said the parents who have been deported or are otherwise unaccounted for are the product of a government policy that "resulted in large numbers of families being separated without forethought as to reunification and keeping track of people."
"My biggest joy is to have them with me again"
Even for those who will be reunified by Thursday's deadline, the end of one dark chapter brings a whole new set of struggles. Uncertainty about asylum claims and when they will be processed because of a massive backlog put hundreds of formerly-separated families in limbo. The Trump administration has reverted to the so-called "catch and release" policy of paroling families without criminal records into the United States — part of their justification for the zero tolerance policy in the first place — as they await their fate.
One such mother, Maria Gloria, was separated from her sons for a month and a half after arriving in Texas from Honduras fleeing violence and death threats against herself and her two sons, Franklin, 11, and Byron, 7. They were forced apart at the McAllen Border Patrol processing station where NBC News witnessed young children kept alone and in cages. Reunited just weeks ago, Maria Gloria is dealing not only with the trauma of the separation, but she is starting from scratch.
After traveling to New York to be reunited with her boys at the shelter they were sent to, she said "I feel like I'm dying because they've taken my kids away." Today, back together and living in Kingston, New York, she has started to receive services like English classes, access to a food pantry and even sports for her son with the help of Catholic Charities. Outside the new apartment they moved into just days after relocating, she made clear that despite the challenges in front of her including finding work to support her children "my biggest joy is to have them with me again."
Mariana Atencio reported from McAllen, Texas. Julia Ainsley reported from Washington. Jacob Soboroff reported from Kingston, N.Y.