CIUDAD JUAREZ, Mexico — On Wednesday morning, as many as a thousand people waited in freezing temperatures on the south side of a metal fence for border agents to open the gate to the United States.
Customs and Border Protection agents let 10 or 15 through the fence every few minutes, but the line of migrants still stretched for hundreds of yards. The migrants have built fires to keep warm and share cheap blankets, and whenever a few make it through the fence they pass their blankets back for others to use.
Two cities on opposite sides of the border — El Paso, Texas, and Juarez, Mexico — are bracing for what could be a historic level of migration later this month when the Covid ban known as Title 42 is finally lifted. But many migrants aren't waiting for the ban to end, and another surge has already begun.
El Paso city leaders say the influx they're seeing in their city has led to hundreds of migrants sleeping on the streets, at bus stations and inside the local airport.
CBP agents are reporting approximately 2,500 migrants crossing into El Paso per day, a number expected to rise when, absent a court-ordered stay, Title 42 ends Dec. 21. Since the Trump administration imposed Title 42 in March 2020, migrants attempting to enter the U.S. to claim asylum have been sent back to Mexico more than 2.4 million times. After the ban lifts, more of them will be allowed in to pursue asylum claims.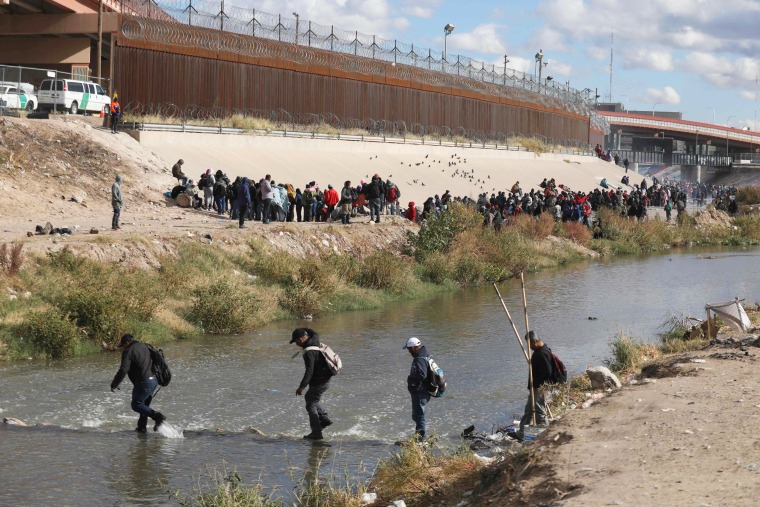 In Juarez, shelters are filling quickly as more migrants are arriving before Title 42 is lifted.
Jose Lujan and his wife, Jocelyn Quevedo, left Guatemala in late September with their 8-year-old son and 15-year-old daughter, and are waiting in Juarez for Title 42 to end before trying to enter the U.S.
"We heard Title 42 may go away next week, so we are going to wait until then," Lujan said.
Quevedo said organized crime groups threatened to dismember her family in Guatemala, so they felt they had no choice but to leave. 
Deputy City Manager Mario D'Agostino told reporters at a press conference that the current influx is "quite a large increase from what we've seen."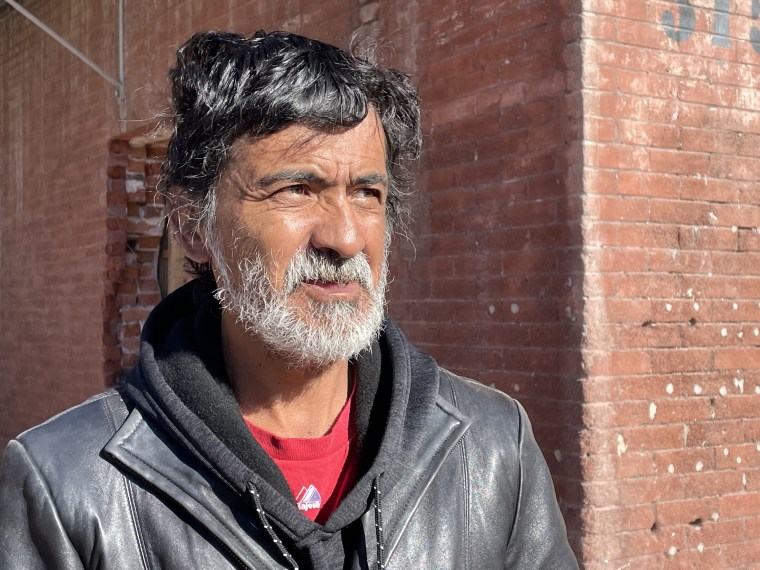 "That number continues to climb as we're approaching the Dec. 21 deadline," he said. "It adds great concern to the city of El Paso, the community at large."
Typically, migrants are taken to local shelters from where they can arrange for transportation into the interior of the U.S., where they will live while awaiting court hearings. But as the population of newly arrived migrants has spiked, shelters have been over capacity and Border Patrol agents in El Paso have released migrants directly from their custody.
On Monday, a "few hundred" migrants were released from CBP custody onto the streets of the city, which followed a release of more than 500 Saturday.
The city is asking the Biden administration to be paid back for caring for the migrants, a responsibility that usually falls on the federal government.
Robert Cortinas, El Paso's chief financial officer, said the city is waiting on the Federal Emergency Management Agency to reimburse it for $3.5 million spent to temporarily shelter and care for migrants. 
On the other side of the border in Juarez, migrants continue to gather in the December cold. Javier Carrillo, a priest at the Casa del Migrante shelter, said he is bracing for still more to arrive when the ban ends and hopes he can house all who need it.
In a statement Tuesday, the Department of Homeland Security said it was deploying more agents to the region to deal with the influx, which it blamed on criminal smuggling organizations exploiting migrants for profit.
"Criminal smuggling organizations are behind this, exploiting vulnerable migrants for enormous profit," DHS said. "The border remains closed, and individuals attempting to enter unlawfully are being expelled as required by court order under the Title 42 public health authority. The Department of Homeland Security continues to quickly decompress the El Paso area, and safely and efficiently screen and process migrants to place them in immigration enforcement proceedings consistent with our laws.