LONDON — President Donald Trump's decision to include Chad in the latest travel ban has baffled experts who are wondering why the African nation was chosen over others in the region.
The new presidential order renews restrictions on five of the six countries previously targeted — Iran, Libya, Somalia, Syria and Yemen — and adds North Korea, Venezuela and Chad. Sudan has dropped off the list.
"It's a head-scratcher and also strange for diplomatic reasons," Michael Shurkin, a senior political scientist at the RAND Corporation, said. "In terms of security, Chad is actually relatively capable."
Out of all the countries in the Sahel, as that area of Africa is known, Chad has a reasonably close partnership with the U.S.
It has cooperated extensively in the fight against terror, and specifically against the African terror group Boko Haram. This summer, Chad hosted for the third time a 20-nation military exercise, organized by the U.S. African Command, aimed at strengthening local security forces. And the U.S. recently opened a new $300 million embassy in the capital, N'Djamena.
Related: Supreme Court Puts Off Legal Showdown Over Travel Ban
Trump's proclamation said that "Chad does not adequately share public-safety and terrorism-related information and fails to satisfy at least one key risk criterion."
It also mentioned the presence of several terrorist groups in the region, including elements of Boko Haram, ISIS-West Africa, and Al-Qaeda in the Islamic Maghreb.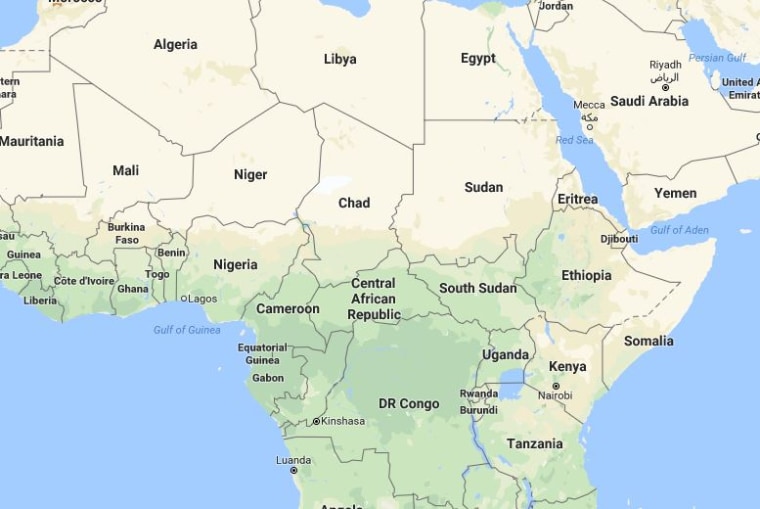 Analysts say these factors are present in a number of countries both in Africa and around the world and are not unique to Chad.
"I think it's a matter of incompetence," said John Campbell, a former U.S. ambassador to Nigeria, who is now a senior fellow at the Center on Foreign Relations.
"Here you have a country that in terms of the most important political issue in Africa, terrorism, is on the right side. It is one of the poorest countries in the area. American airports are not overwhelmed by Chadians arriving. You put all this together and I fall back on incompetence."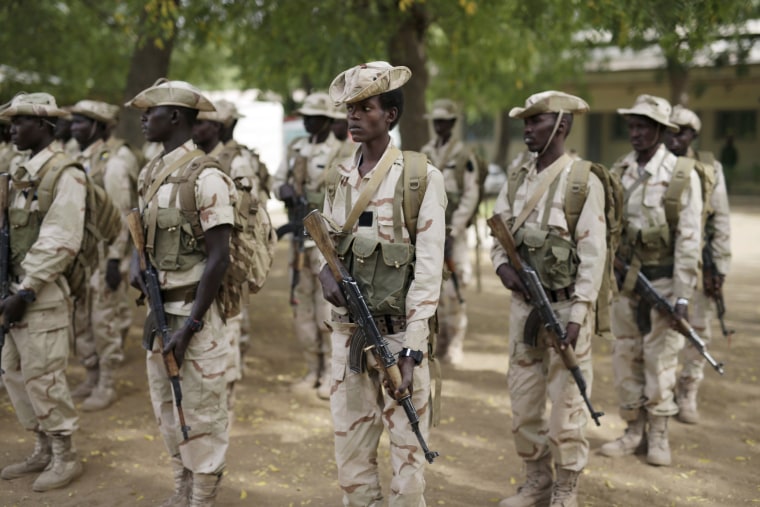 Chad shares a border with Sudan and Libya as well as Nigeria, Niger, Cameroon and the Central African Republic. Its population is 52 percent Muslim and 44 percent Christian or Catholic.
Another potential reason cited by analysts for Chad's inclusion is a lack of expertise on Africa at the State Department, with many key positions still unfilled.
"Under previous administrations, there would have been a discussion about this, and someone with clout would have said, 'Why Chad?'" Shurkin said. "It's not clear to me that there is anyone with authority to ask that."
Where the move leaves relations between the U.S. and Chad has yet to be seen. Chad's embassy in Washington didn't return requests for comment.
"Chad is the most stable partner for the West in the Sahel," Ryan Cummings, director of the risk management company Signal Risk, said. "This could isolate one of the West's best partners in countering terror. They have been involved in more regional security operations than other countries. It's almost nonsensical."